I'm clearly always really into getting into the theme of things and holidays and so that obviously also goes along with doing my nails. And what a more fun holiday to be nail creative with than that of Valentine's Day? Typically I may have gone for a fun color switch up and design involving reds, whites, and pinks… while obviously throwing in some heart nail art into the mix. But this year, I decided to go full throttle and completely switch up the game with these Conversation Heart nails! Super simple, fast, and something you can add your own little spin to, if your VDay nails aren't done yet (or if they are and you want to switch up the game), give these a shot!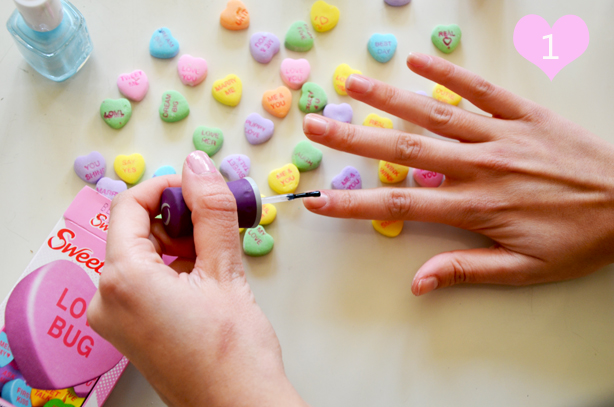 Step 1: I always go for the essential of adding a bottom base coat to keep the nail polish sturdy. I use Bonder by Orly but you can go for anything.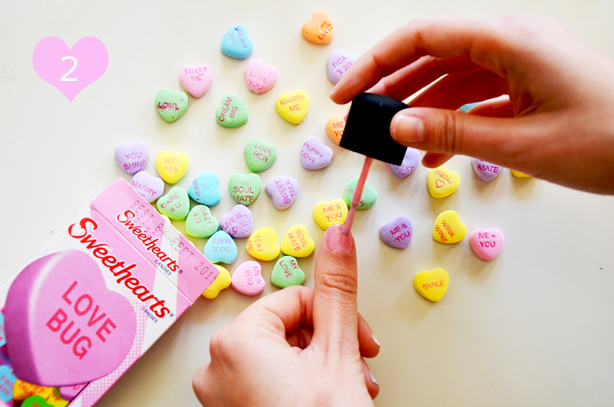 Step 2: Determine what colors you want to use for your nails. I alternated nail colors per nail to give it that Conversation Heart feel. Make sure the colors are pastels like the hearts, but if you find yourself with no pastels in your nail polish collection, you can mix the brighter/ darker colors with a white polish to make it pastel.
Step 3: There are different ways to go about how you want to get the writing on your nails, but the easiest way is with a Sharpie so grab a thin fine pointed red pen Sharpie for your writing. **But note, wait a couple hours (honestly anywhere from like 5 or 6 even up to full day) before you start applying the Sharpie onto your nails so that the nail surface is fully smooth, easy to write on, and dry.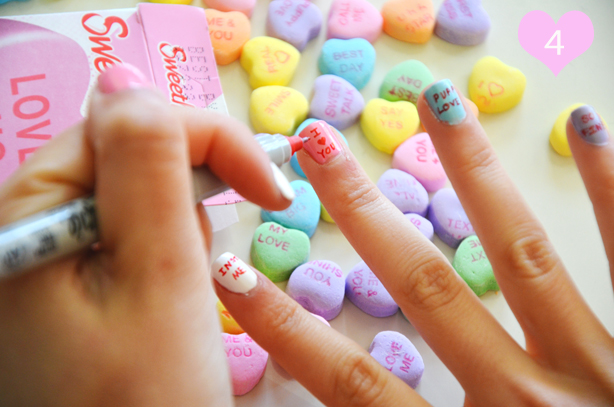 Step 5: Start writing out your different sayings on each finger. And unless you're an awesome ambidextrous, I'd recommend getting a friend with neat writing to help you write out the sayings so that all the type looks the same and uniform on each finger.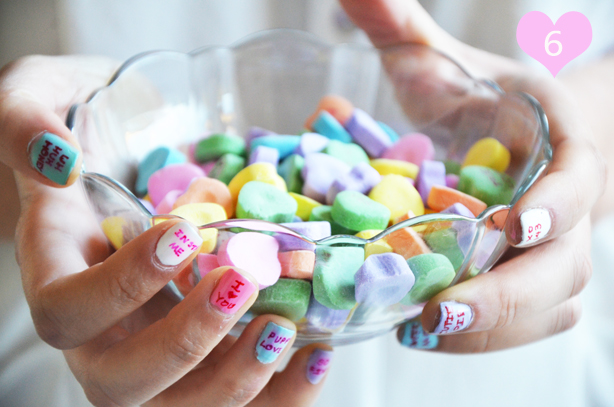 Step 6: Let the beautiful Sharpie print creations sit and hang for a few (to be on the safe side, let it be for like one to two hours I'd say) and then grab a MATTE top coat and put on top to give the hearts that chalky instead of glossy feel! TA-DA! How simple was that?!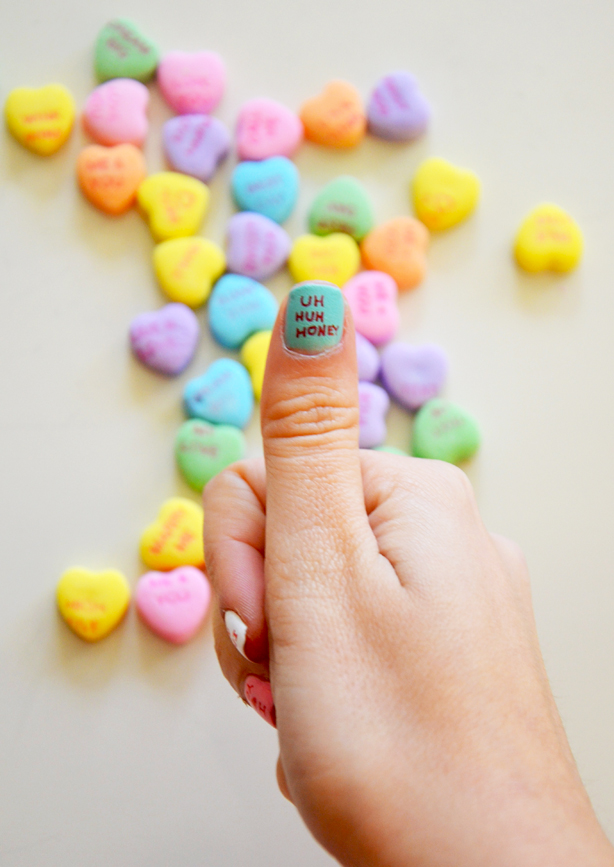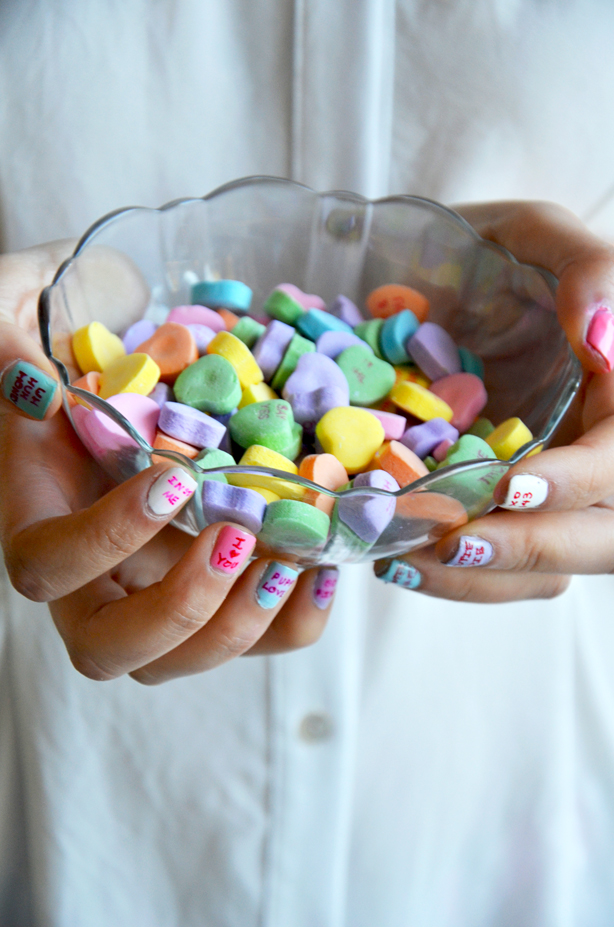 XOXO

conversation heart candy
conversation hearts
creative diy nails
creative valentine's day ideas
diy conversation heart nails
diy nails
diy valentine's day nails
love nails
pastel nail polish
red sharpie pen
sweetheart candy
valentine's day diy
vday nails