Have you been contemplating getting a cartilage piercing but are too afraid of a needle or simply to commit? These have got you covered! Obsession? That might be an understatement. But I can confidently say that I am absolutely in love with ear cuffs these days, making them today's must have look. What's so great about these accessories is that you don't need a million piercings to make it happen. To rock this look, at most all you'll need is a single piercing at the lobe of your ear for some of the more extravagant looks. I have been on the hunt for some of the most amazing ear cuffs for the past few months, never understanding how I didn't rock this look sooner. I think people forget sometimes that your ears can be accessorized in unique ways too and these super stylish earrings have brought glamming the ears back into the spotlight. Below are my three favorite ways in which you too can cuff your ears.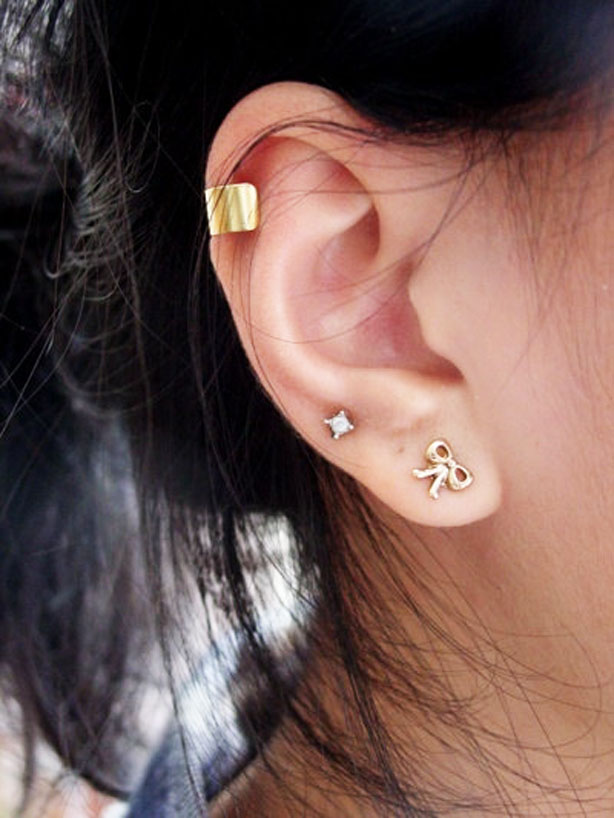 Simple Cuff– This one ear cuff is the simplest way for you to join into the action. No piercings necessary, all you need is to lock on the piece to your ear and you're ready to go!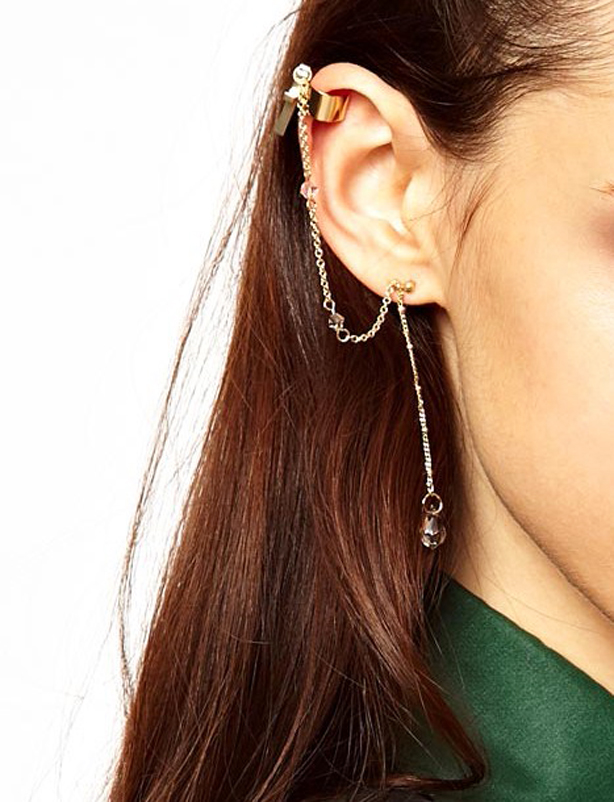 Chains and Thangs– This is probably the most common version of the ear cuffings I've seen. This cuff adds a little extra swagger to your ear with a chain attaching the cuff to an earring. These chains come in many shapes, colors and sizes, allowing you to determine how extravagant you want your ear cuffing to be.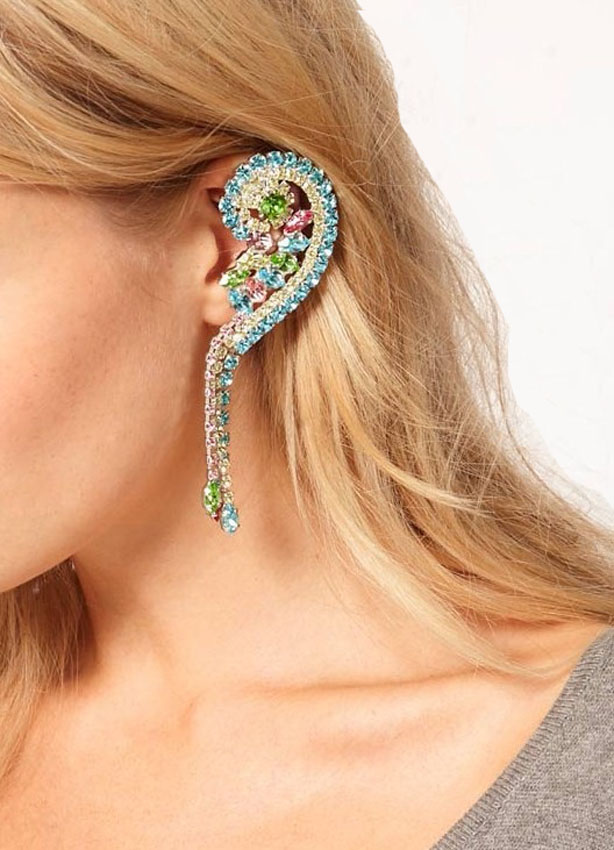 Jeweled Ear- For those who have been there and done that with this look already and are ready to take it to the next level, this crazy cuff is all you! Jeweling out your whole ear with a cuff that also needs no piercings but just a place to hang will make everyone appreciate your blinged ear from a mile away.
XOXO

bling
ear cuff
earrings
jewelry