I'm so excited about today's Fashionlaine Friday not only because I'm doing a giveaway, but because it involves a singer that I've been obsessed with for so many years now. First being introduced to Eric Hutchinson through a post Perez Hilton did on his blog probably four to five years ago, I instantly fell in love with Eric's dreamy voice and catchy and simple songs that have instantly made my day through many moments in life. Always wishing I could share my love of Eric with others in addition to dreaming of having a day that I'd get the chance to see him in concert, today my dreams come true because I get to do both, and share it with all of you! In honor of this momentous occasion, I'm teaming up with the House of Blues to give away a pair of tickets to both of his shows, April 28th at HOB Anaheim and April 29th at HOB Sunset. Follow the directions below to enter to win and to join me in celebrating Eric and his new album "Pure Fiction". And for those who want a little taste of what Eric's all about, below's the video to one of my all-time fave songs of his.
Good luck!
GIVEAWAY DIRECTIONS
1) FOLLOW ME ON INSTAGRAM (@iamfashionlaine)
2) FOLLOW ME ON FACEBOOK here
3) FOLLOW ME ON TWITTER (@fashionlaine)
Once you've done all of those steps, share the link to this post or screenshot of the giveaway with your friends on one of your social media pages. From there, email giveaways@fashionlaine.com with the subject ERIC HUTCHINSON X HOB Giveaway with your name, the screenshot of what you shared, and what location you're looking to go to and I'll notify you by FRIDAY, APRIL 25th if you're the winner!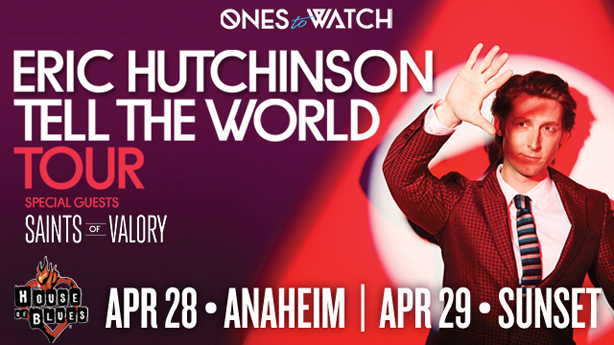 XOXO

eric hutchinson house of blues
eric hutchinson ones to watch tour
eric huthinson rock and roll
hob anaheim
hob giveaway
hob sunset
house of blues anaheim concert
house of blues anahiem concert
house of blues giveaway
house of blues los angeles
house of blues sunset concert
ones to watch tour
perez hilton eric hutchinson
rock and roll music video