True Life: I want to be a DJ. But not just any old DJ– I want to be Rebecca and Fiona. Cute clothes featuring loads of crop tops and platform shoes, to-die for hair anywhere from bright pink and blazing turquoise to best kinds of blonde, and amazing voices and dance moves that combined make for the best songs that you can't help but ridiculously dance to– these girls are the epitome of girl power and house music. You may recognize them from hit tunes like "Bullets" or from their collabo with Kaskade (for what is one of my fave songs), "Turn It Down" (below). But whatever it may be, this Swedish duo knows how to use everything from vocals to choreography to fashion to instantly reel and lure in the crowds. While the DJ world is mostly taken over with male power like everyone from Avicii to Tiesto to David Guetta, these to girls know how to cut through the noise and make a name and presence for themselves. I got to catch up with the stylish pair a few weeks back when they made a quick pit-stop in LA to perform at Create Nightclub— and let me tell you, that show was probably one of the best I've seen in a while!
Fashionlaine: How did you guys meet and decide to enter the DJing world?
Rebecca & Fiona: We met at a party and shared a big interest in dance music; we wanted to start a club in Stockholm together.
FL:Where do you get inspiration from for your songs and music?
R&F: We have most of the inspiration inside of us, but we love beer– that's a great inspiration as well.
FL: Who do you look to as musical inspirations?
R&F: We like Oliver, The Soft Moon, Saint Etienne, and Carli.
FL: What has been one of your favorite places you've played and why?
R&F: We always love to play festivals, everywhere! Because the spirit is nice and people are in a good mood and can discover new music.
FL: On top of being a power DJ duo, you guys are super stylish as well. How would you describe each of your styles?
R&F: We have the same style– cheap and comfortable. We love second-hand shopping!
FL: What is your favorite thing in your closets right now that you can't live without?
R&F: Our platform shoes!
FL: What's been the best/memorable experience thus far?
R&F: We've had too many so we can't choose a single event really!
FL: What upcoming and exciting plans do you have in store that your fans can look forward to?
R&F: We're getting the last pieces done for our second album, that will be released in March 2014. We're so excited about that and really look forward to playing songs from there!!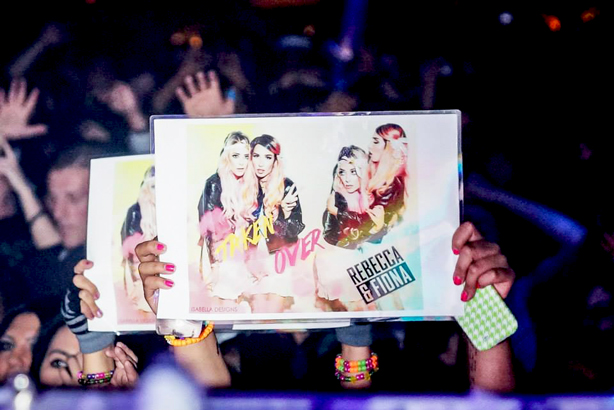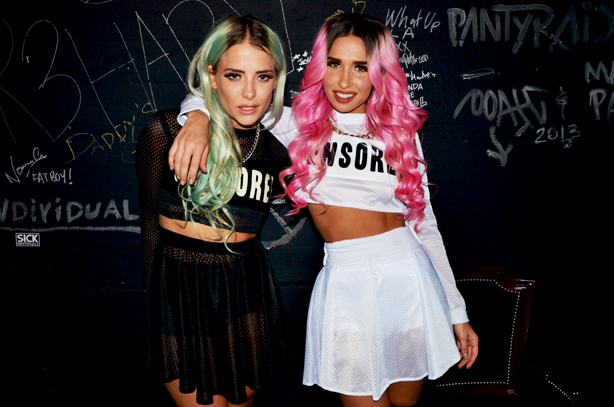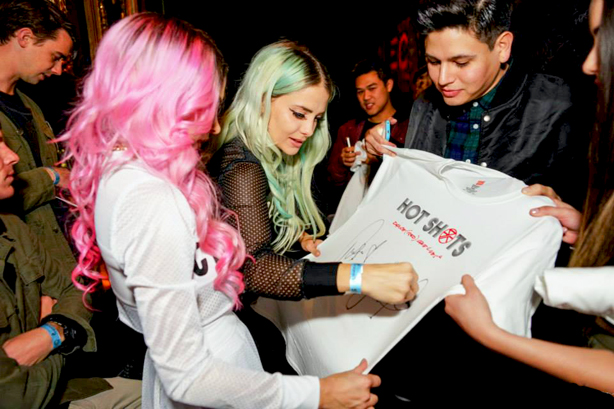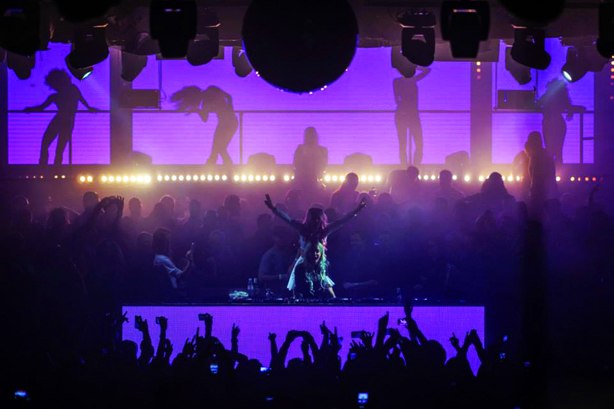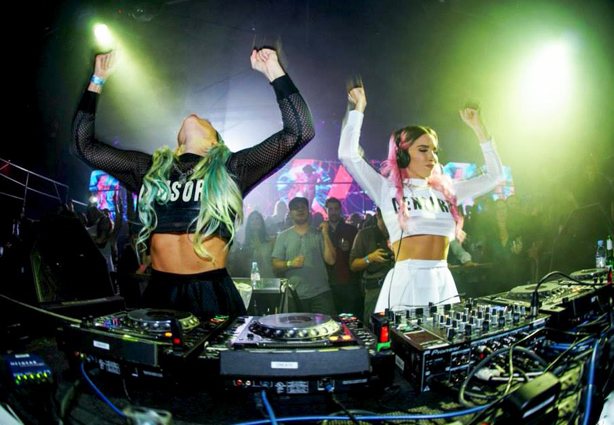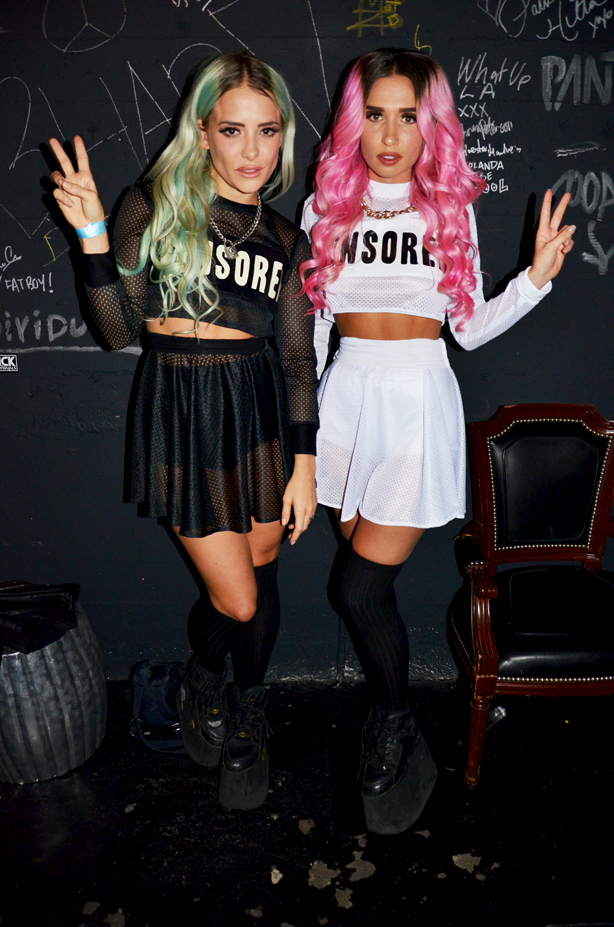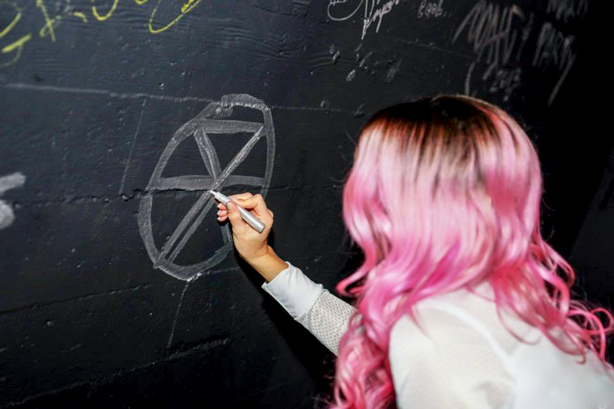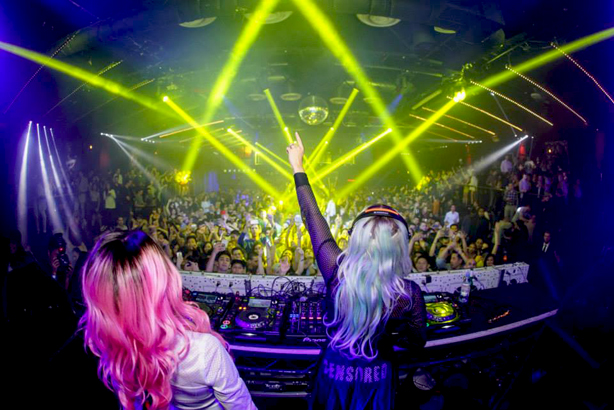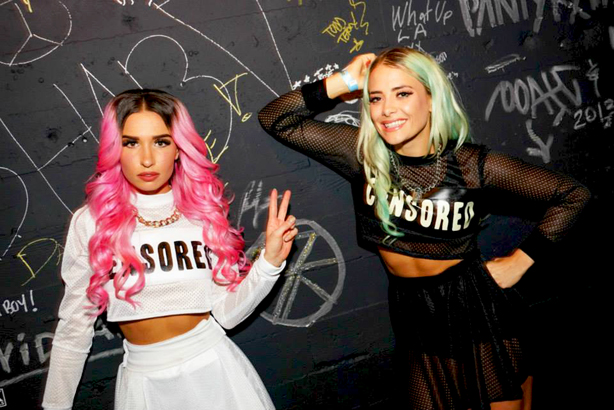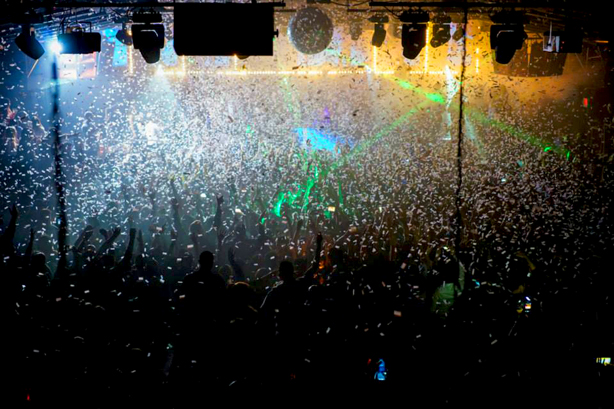 Photo Credit: Fashionlaine, Create Nightclub
XOXO

blue hair
bulelts song
censored clothing
censored crop tops
clubs in hollywood
clubs in los angeles
create nightclub
crop top
djs that are girls from sweden
djs that perform in los angeles clubs
djs that play at clubs
girl djs
hollywood clubs
kaskade rebecca fiona
kaskade turn it down
la clubs
los angeles clubs
love me graffiti
pink hair
platform shoes
rebecca & fiona
rebecca and fiona
rebecca and fiona bullets
rebecca and fiona fans
rebecca and fiona features
stockholm clubs
sweden celebrities
sweden djs
sweden fashion
sweden girl djs
swedish celebrities
swedish girls
turn it down song