Billboards, newspapers, commercials, TV episodes, fashion panels, and the list goes on. It seems like everywhere I turn these days, Louise Roe is right there. Intrigued by this stunning and super stylish British brunette that prior to recently, I had never really seen before, I automatically wanted to get to know her further. Being the host of the second season of NBC's Fashion Star and being apart of the superstar team which includes Nicole Richie, Jessica Simpson, and John Varvatos, I knew Louise had to just be someone amazing. And I was completely right. Originally graduating from Durham University with a First Class Honors degree in English literature, Louise's first job was interning at Elle magazine. One day in 2007, one of the editors of Elle had asked her to be on BBC Breakfast, and it was kind of history from there. Louise went on to becoming a TV personality, hosting shows and covering live events on the red carpet, doing anything from being a correspondent for the Royal Wedding in 2011 to being apart of E!'s Fashion Police. And on top of that, Louise still stayed near to her journalism roots and ways, being the Fashion Editor At Large for Glamour Magazine last year as well as writing columns for major blog and magazine publications including Glamour, Vogue.com, Elle UK, and Lucky. Pretty much, Louise has done it all. And seeing how someone just like us went on to accomplishing such tremendous things and gaining one of the most impressive resumes I've ever come across, it's easy to see why Louise is my inspiration of the day. I caught up with Louise below to get her take and wisdom on a few topics:
Fashionlaine: Who is your ultimate fashion inspiration and why?
Louise Roe: Lauren Hutton. She is the epitome of elegance mixed with down-to-earth boho – her 1970's style is so natural but still comes off as sexy and alluring.
FL: What's the one fashion item you can't live without?
LR: My printed Theodora & Callum scarf.
FL: What's your favorite must-have style and look(s) for this spring and summer?
LR: An acid yellow lace skater dress from Express, and a red leather biker jacket from Reiss.
FL: What's your favorite part about being on the Fashion Star team?
LR: The adrenaline of standing on the stage. The designers are having their dreams made or broken right in front of the audience's eyes – so for me to navigate and steer that process, is an awesome honor.
FL: What stands out the most to you when the designers are creating their looks of the week for each episode of Fashion Star?
LR: Who freaks out and who remains calm. It's fascinating to see the range of reactions to difficult challenges.
FL: Out of all the careers you've done and roles you've taken on, what's been one of your most memorable and favorite moments?
LR: Interviewing Gwyneth Paltrow at the Oscars. She was such a laugh! Full of fun and a total girl's girl.
FL: Going from being a writer to now the host of the new season of Fashion Star, what advice would you give to people looking to chase their dreams and be successful?
LR: Don't expect the path to be easy or obvious. Any career worth pursuing will involve knock-backs, and moments when you're about to give up. But learn from them and draw strength from them, and never, ever, give up.
Not only beautiful, but also intelligent, accomplished, and knowledgeable about this fashion industry, Louise is the real life fashion star. And now with taking her talents and bringing them to the US and to Fashion Star, Louise is quickly not just being seen everywhere, but becoming a household name as well.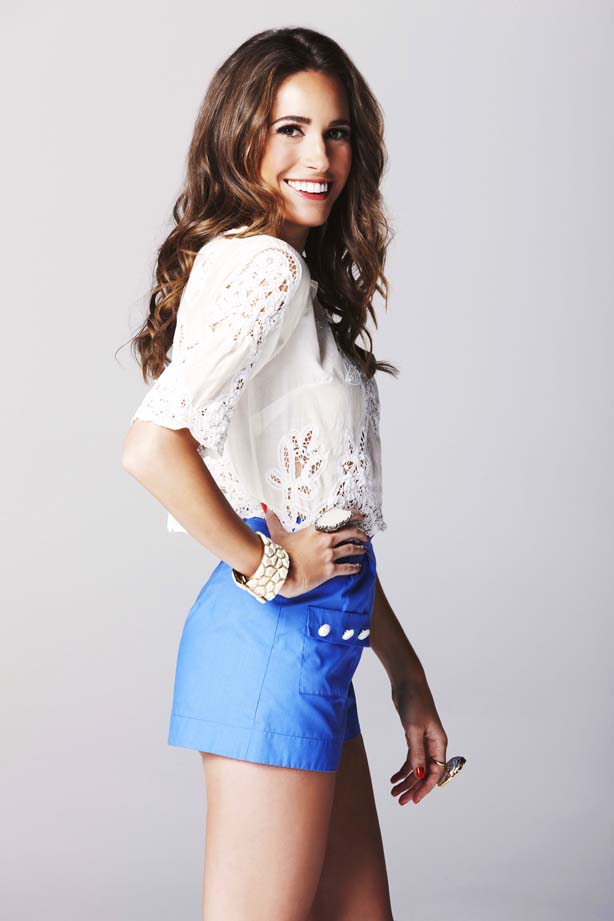 XOXO

fashion star
house of harlow
inspiration
louise roe
nbc
nicole richie
tv host