You know when you look back on your childhood and are talking with your friends and go "man, remember when that show was so good?" Everyone has "that show" for them, and that show for me was Saved By The Bell. Before Elizabeth Berkley was announced as being on this season of Dancing With The Stars and did the epic "I'm So Excited" dance or before E! announced that they were going to be re-airing the series on their channel weekdays 7-9 am (which officially started yesterday coincidentally enough!), I simply got the inspiration to do this post when I Instragammed a picture over the summer (@iamfashionlaine) of my excitement of buying the whole series simply to relive my love and admiration for the show.
As we've been reading in countless interviews lately from all of our beloved Bayside High cast members, when asked and noted by reporters about the show's phenomenon– they've all perfectly unanimously agreed that there was just something about that show that will never fade. Saved By The Bell to me distinguished my childhood. While the show aired in 1989 (the same year I was born), like many others, I feel like I've been with the show from the start until it's end. From Good Morning, Miss Bliss (which is also dubbed as "The Junior High Years") to Saved By The Bell: The New Class and The College Years, there was always something about it that stuck with me (and many others) and that always left a smile. We all felt our hearts break with Zack every time we watched that scene at the high school dance where Kelly broke up with him to start dating Jeff from The Max, we all aspired to be casual successful bandmates with our friends like they were with Zack Attack, and we all wished we could have cool summer jobs like the ones they had at Malibu Sands Beach Club.
But putting all the amazingness of the actual show aside, I've noticed that there is one main component of Saved By The Bell that is still completely relevant today that many take for granted– the fashion. Of course we can say that Zack, Kelly, Slater, Jessie, Lisa, and Screech all had iconic looks of the 90's. But if you really take a step back and look at the each of their styles, you'll see that in actuality, their looks and wardrobes have gone on to influence the most popular trends and styles of today. When I'm feeling like florals and a crop top, I know I'm channeling my inner Kelly; when I'm feeling like button downs, sweaters and skater skirts, you've got your Jessie; and then when I have those days where I feel like being a sassy fashionista, you know Lisa is right there. So instead of reshooting and reliving the past, today's post and inspiration is dedicated to showing you just how relevant the styles of our beloved classmates are still today through what I like to call Saved By The Bell: The Fashionlaine Class .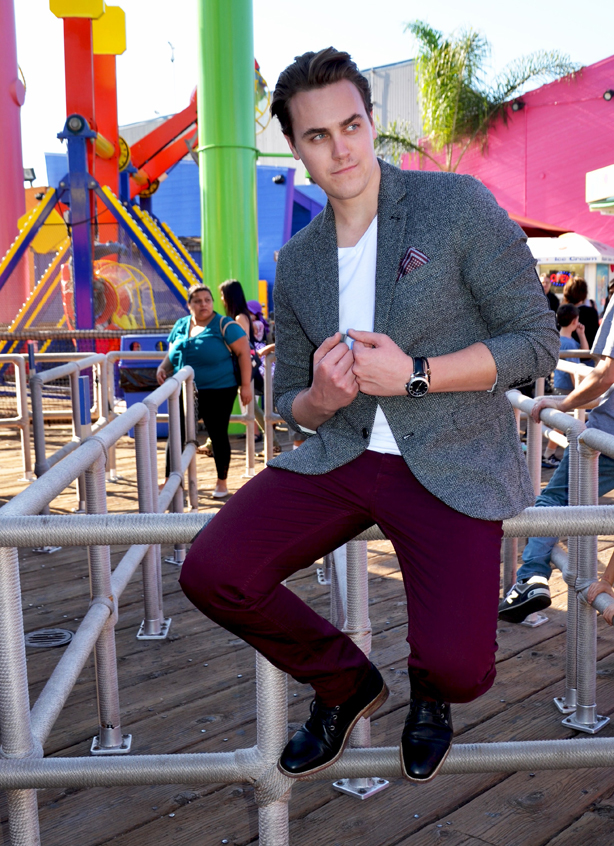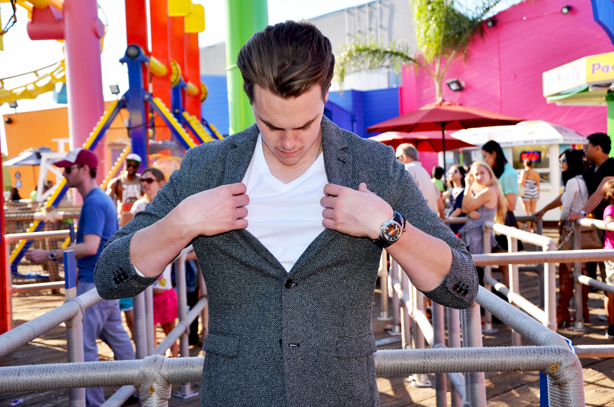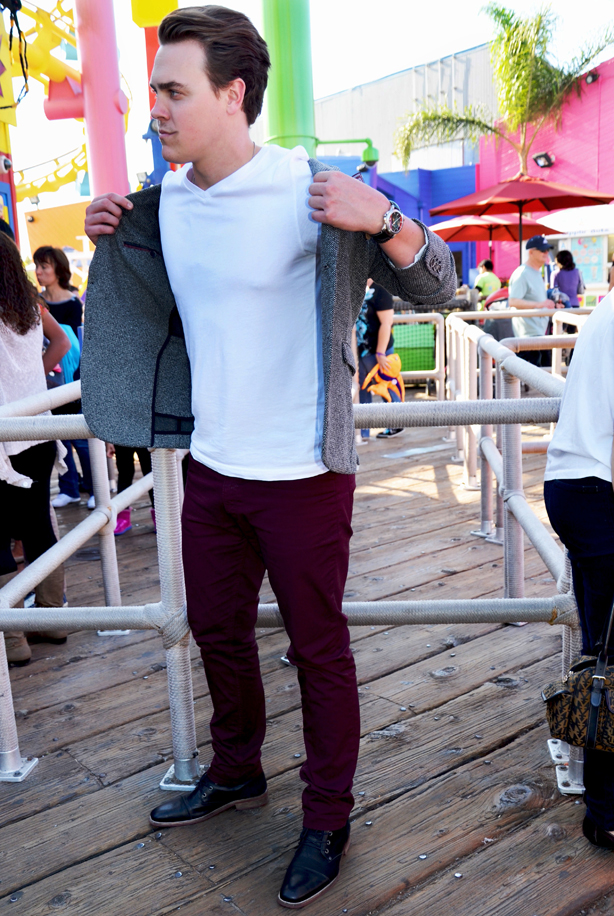 Zack Morris was the guy that made every girl's heart swoon and that every guy wanted to be best friends with. Dubbed by Slater throughout the series as "Preppy", Zack definitely took hold and represented that preppy look. Always knowing how to throw together a good button up (I think he's the only one in the history of fashion that could make denim on denim ever look cute… Justin Timberlake couldn't even handle that), and knowing how to look casually amazing in a blazer, today's modern day Zack strays no different– always looking well polished and put together with fitted blazers, fancy pocket squares, v-necks, booties, and all.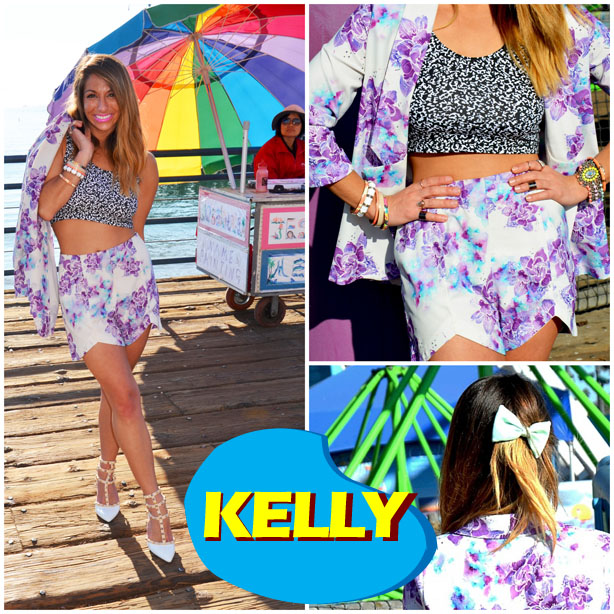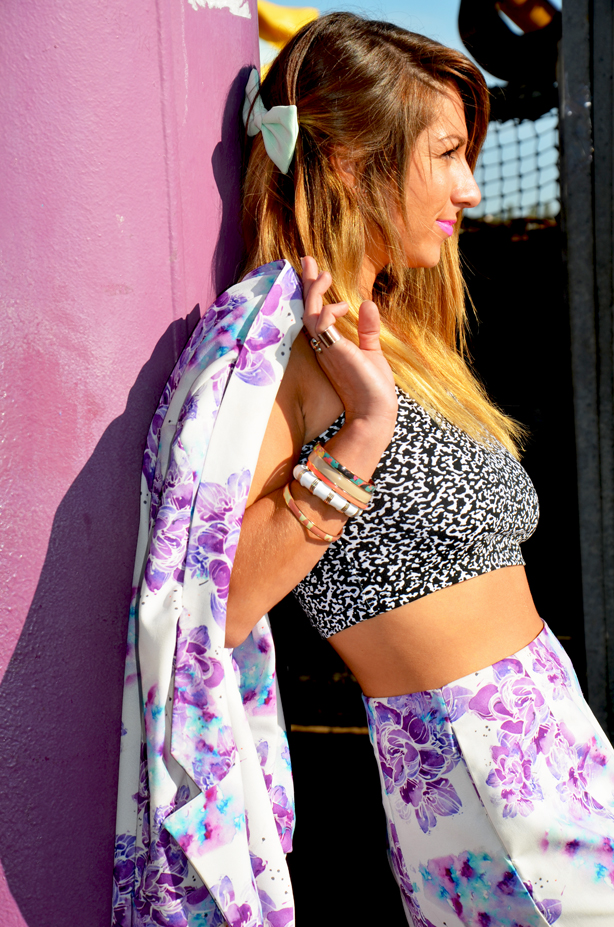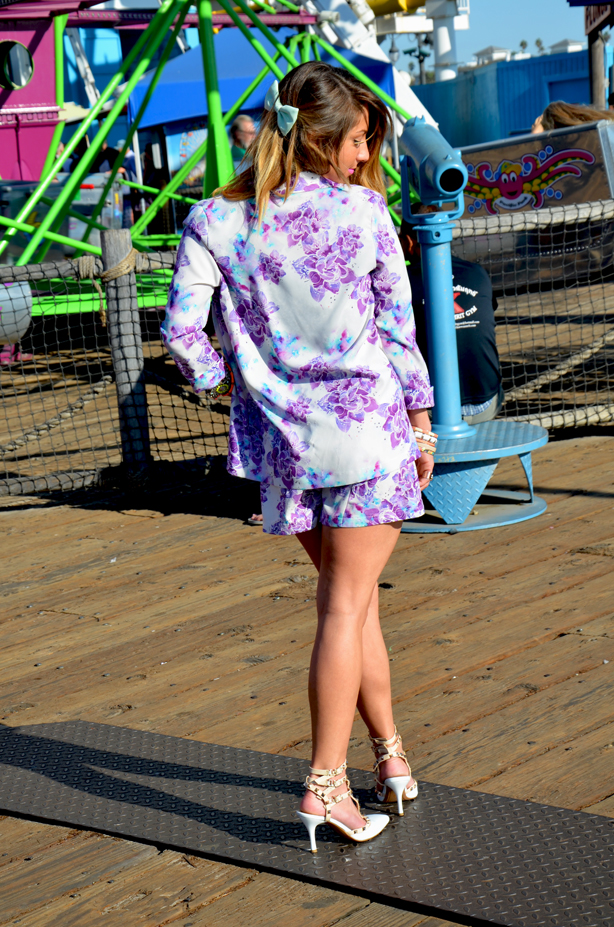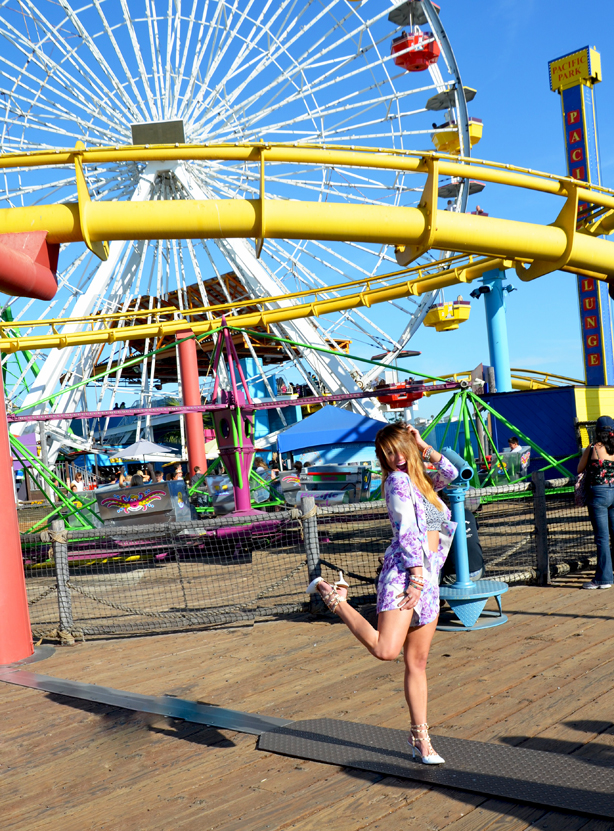 Fun, flirty, and florals. If that doesn't sum up Kelly, I don't know what does. Kelly was the girl everyone wanted to be (or at least I wanted to be; true story: I wanted to change my name to Kelly when I was younger). With her always cheery attitude, her style always reflected that very persona as well. And what's interesting is that out of all the character's styles, I think Kelly's is the one that is seen as the hottest trend for girls right now today. With things like floral pant suit combos (like above), bows, neon accessories and crops all making a huge comeback, Kelly Kapowski's wardrobe is one that every floral loving, American Apparel girl channels without even knowing it.
Jacket: Sabo Skirt
Top: American Apparel
Shorts: Sabo Skirt
Shoes: Jessica Buurman
Bow Hair Clip: American Apparel
Bracelets: Top Shop (colored stone bracelet), J Crew (bangles)
Rings: Sabo Skirt (skeleton and claw), Nasty Gal (gold and copper rings)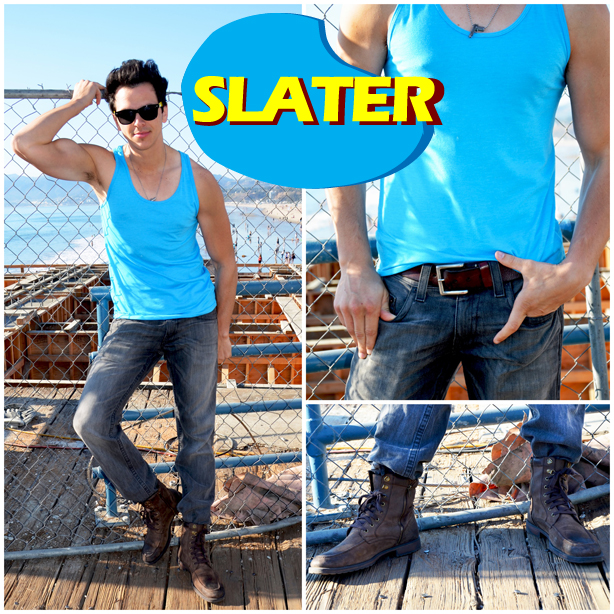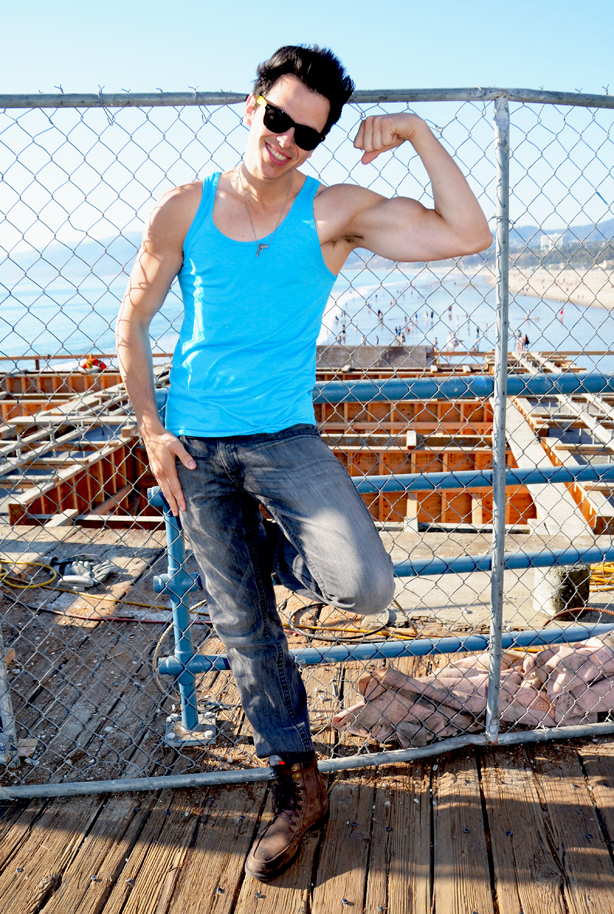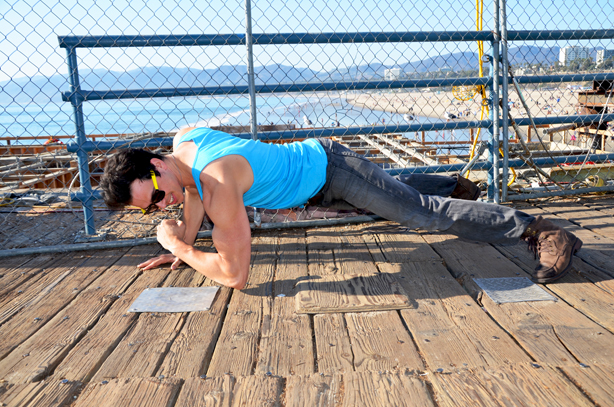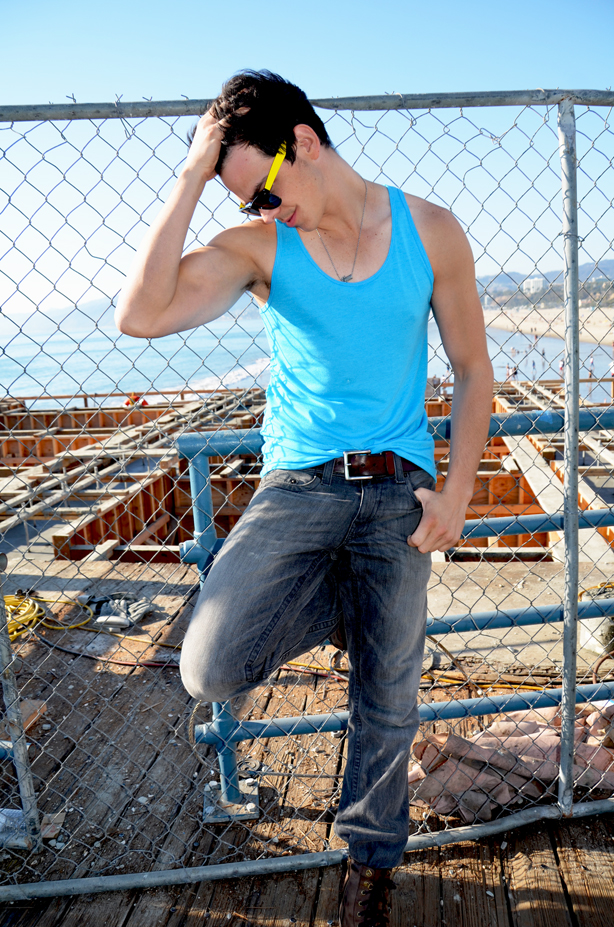 For our rugged and macho guys, Slater's style is the one that's calling your names. Known for his muscular ways and his epic tanks, AC Slater's style is still seen today with all the guys who want to show a little arm action– alla ode to Abercrombie & Fitch, every frat boy, and house music Coachella Sahara tent lovers. Pairing the tank look with jeans and combat boots, any time you see a bright colored muscle tank and jean combo in sight, how can you not think of AC Slater?
Shirt: American Apparel
Pants: True Religion
Shoes: Banana Republic
Belt: Abercrombie & Fitch
Necklace: Vintage
Sunglasses: Flea Market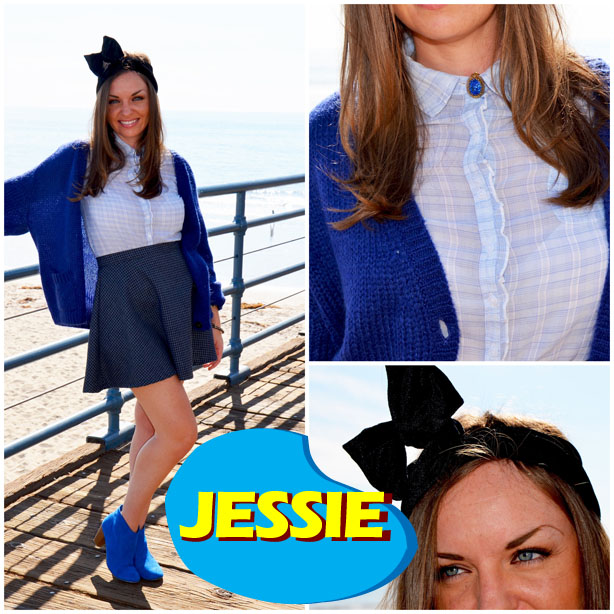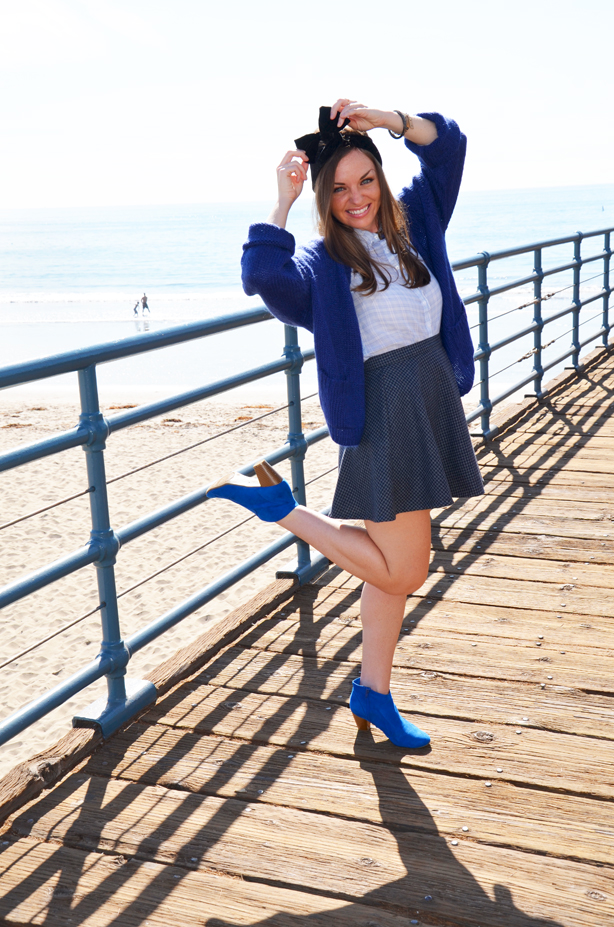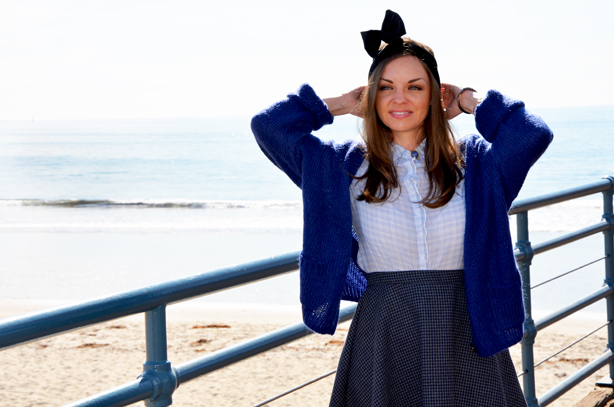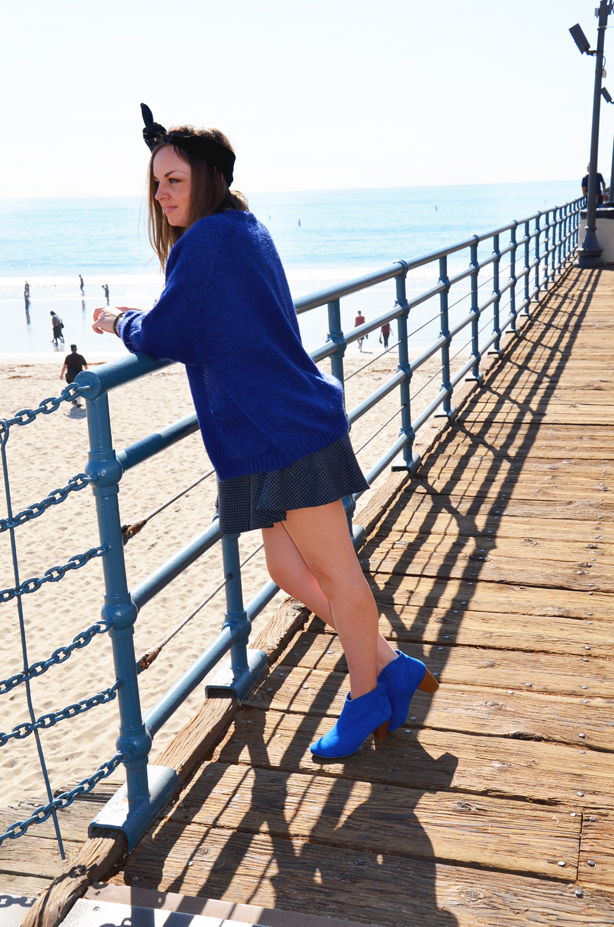 When you want to be cute, fun, and a little bit polished and preppy, Jessie's style is the one we constantly see. As oversized sweaters, collared shirts, and skater skirts are all the rage these days, if Jessie's character was dressed for 2013, this would definitely be her go to look. I'm pretty sure Jessie subconsciously must have inspired me and the rest of the world with her fanatic headband use, because as we all have seen (especially throughtout my blog), headbands are definitely a popular way of life. And so obviously the modern day Jessie look would not be complete without the modern day Jessie headband.
Jacket: American Apparel (similar here)
Shirt: Dear
Headband: Forever 21 (similar here)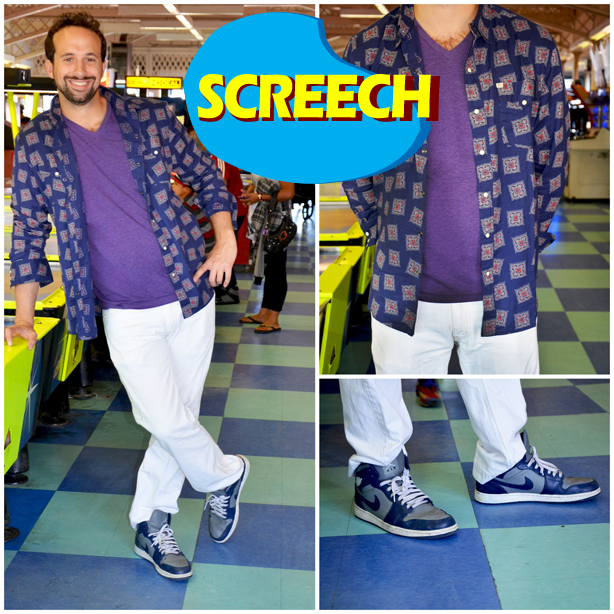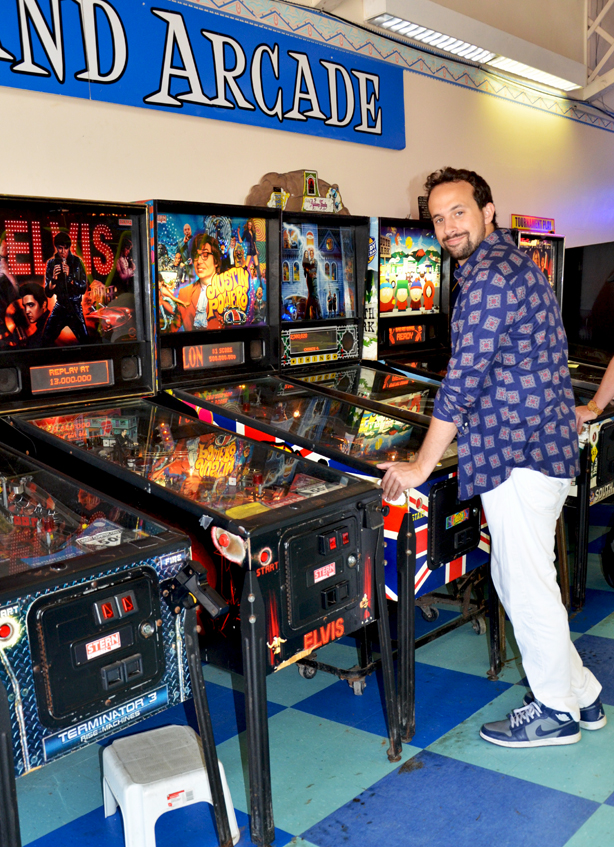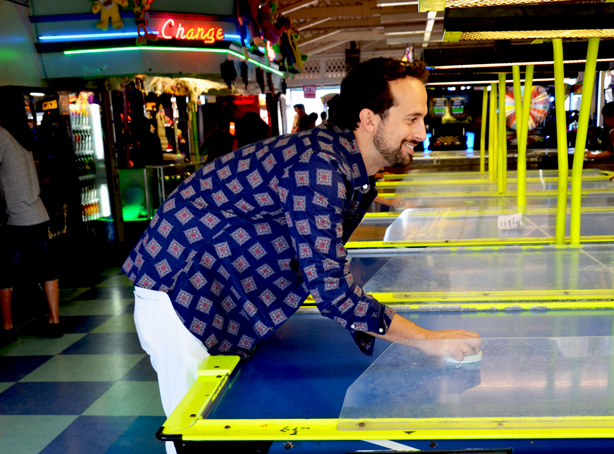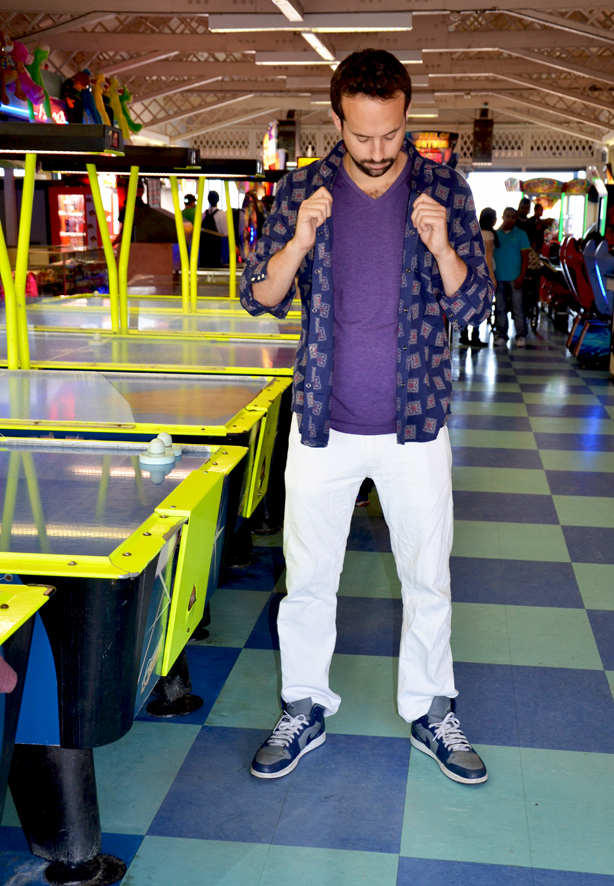 People joke about Screech and his dorky boy persona and character from the show that I don't think many took the time to take him seriously. But let me tell you fashionistas something about Screech– out of any of the boys looks on the show, Screech's is probably the most instyle look of today. From Urban Outfitters to American Apparel, if you're looking for the iconic hipster boy, Screech was the one who lead the way. With a funky patterned open button up, graphic or plain tee underneath, colored or regular pants, and some sneakers, Screech had the hipster look all down before the word hipster was probably created.
Button Up Shirt: Urban Outfitters
V-Neck Shirt: Express
Pants: Levi's
Shoes: Jordan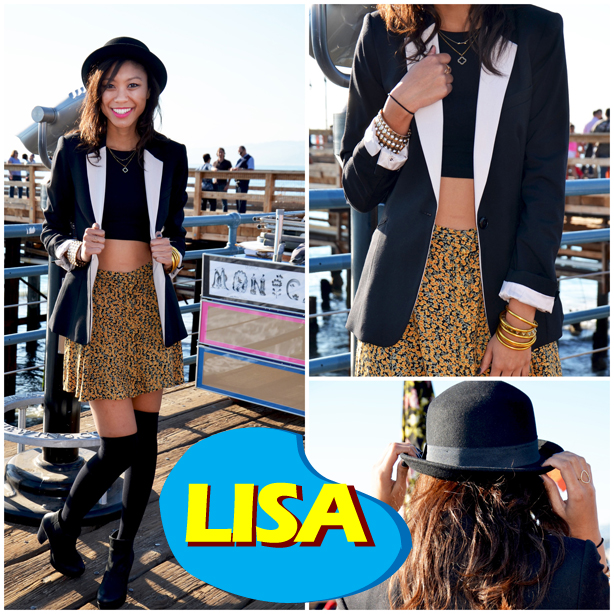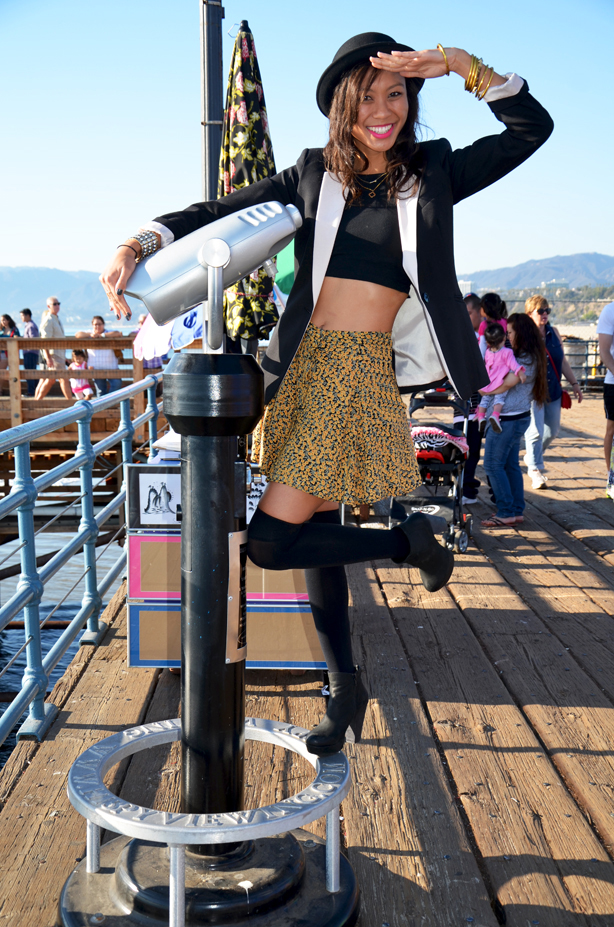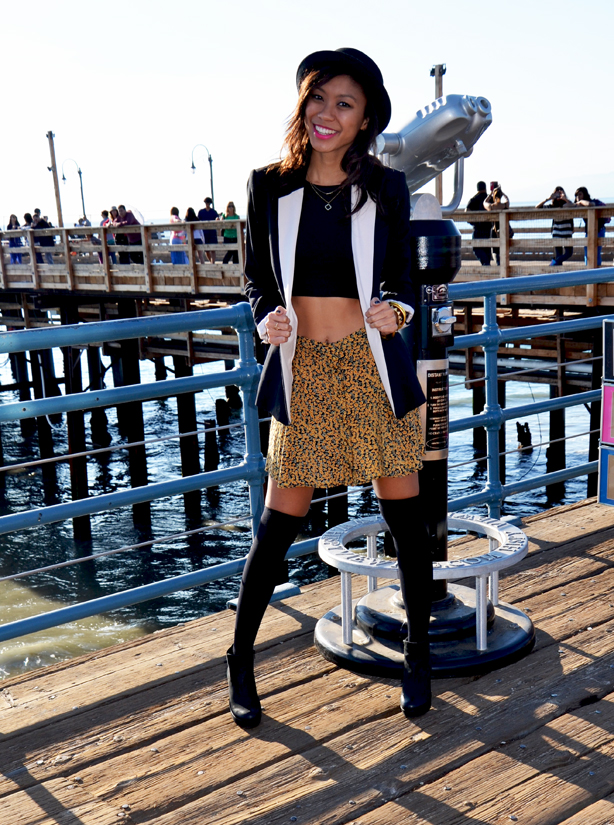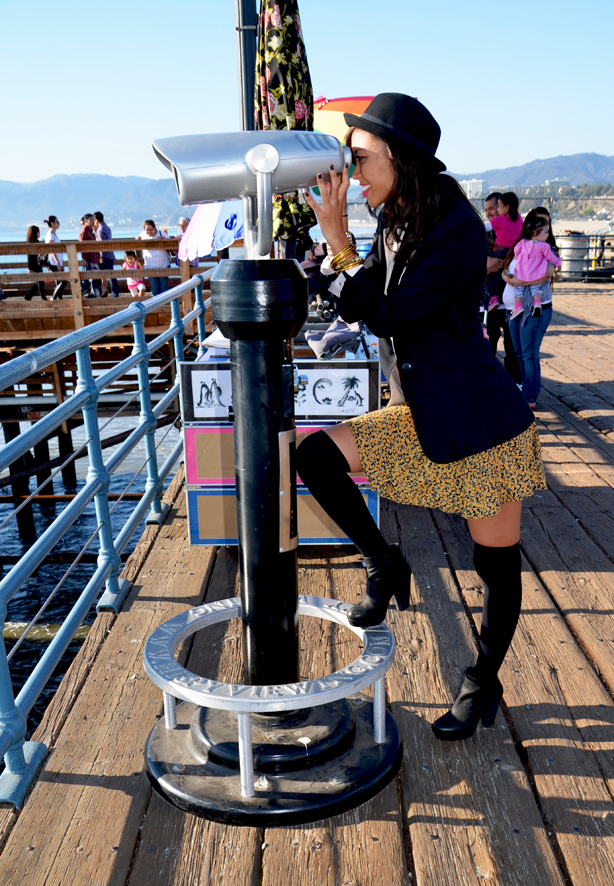 And last, but CERTAINLY not least– there's Lisa. While every one of the characters on that show had each of their own unique and amazing fashion senses and tastes, Lisa was the one that was dubbed as the queen of fashion. Always one step ahead of the game, Lisa had the pulse on what was hot and trending, always stretching the limits by throwing on her iconic shoulder padded blazers and hats. And still, Lisa's style is alive now more than ever with every fashionista you know owning some form of her look (I mean… I own 5 hats and 6 blazers…).
Jacket : H&M
Shirt : Foreign Exchange
Skirt: Brandy Melville (similar here)
Socks: American Apparel
Shoes: Steve Madden
Hat: H&M (similar here)
Bracelets: Urban Outfitters, BuDhaGirl
So there you have it my fashion friends and Saved By The Bell comrades. It's so clear and evident to see just how influential that show was not on just the history of television and on the 90's, but how it's still a major influence today. So the next time you're shopping, or even hanging out with your clique, just look around you because there's always a preppy Zach, crop top lovin Kelly, hipster Screech, fashionista Lisa, rugged Slater, and headband enthused Jessie surrounding you– something you don't need to own all 5 seasons of the series to relive and admire daily.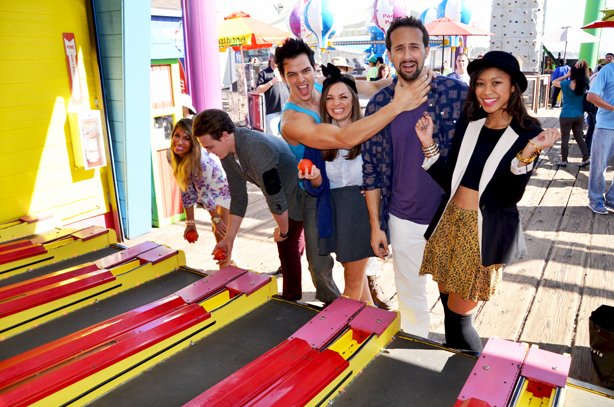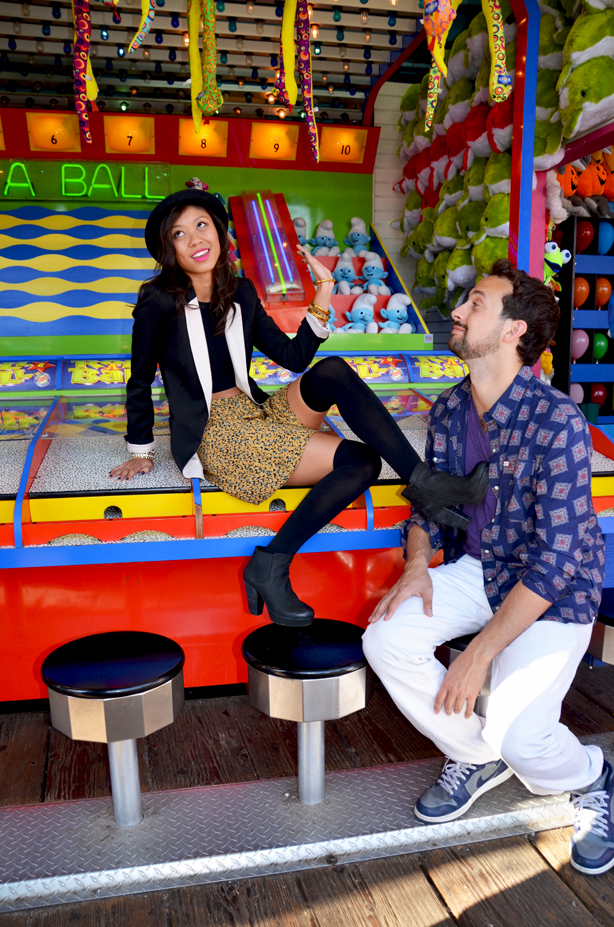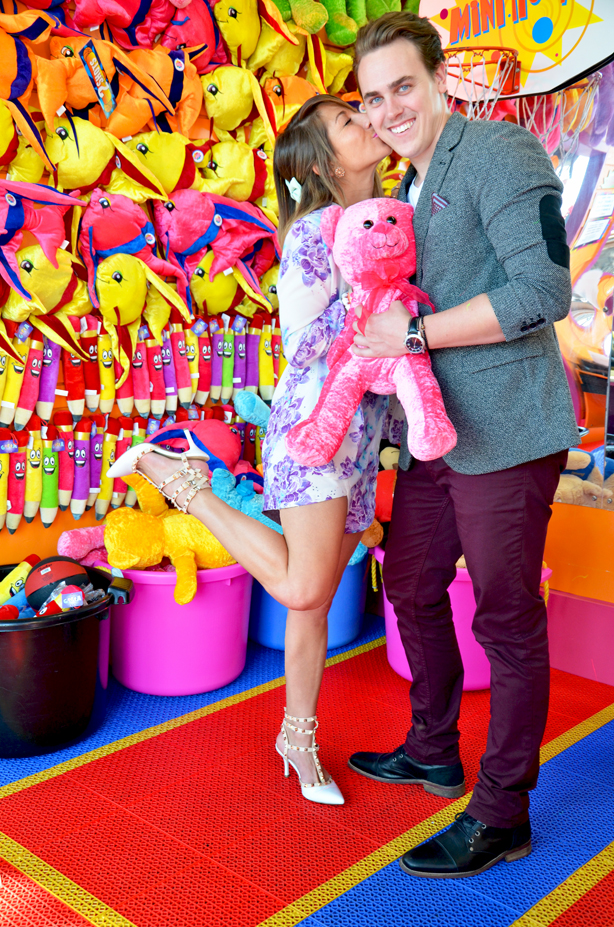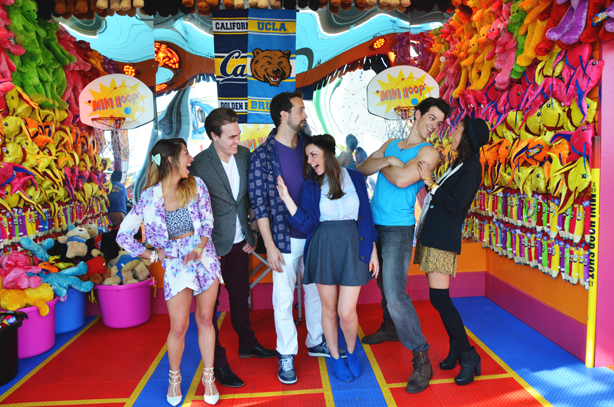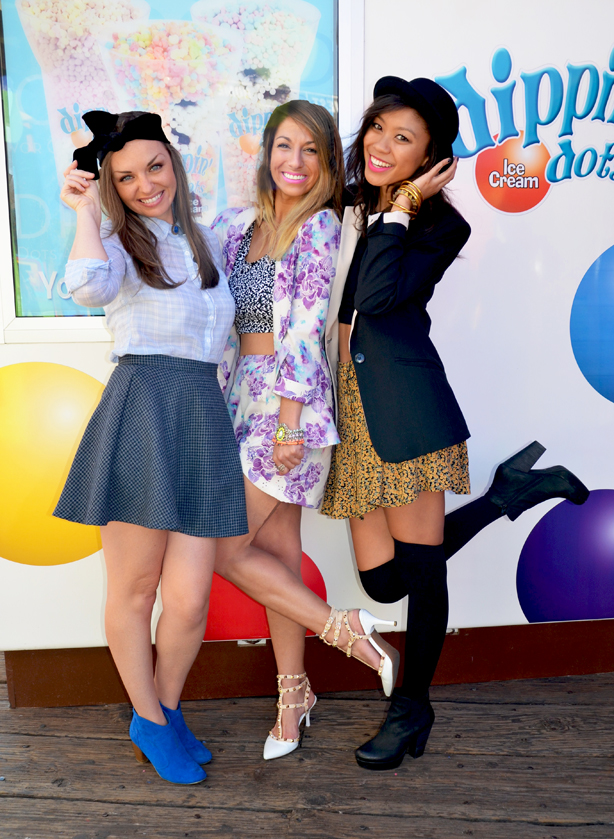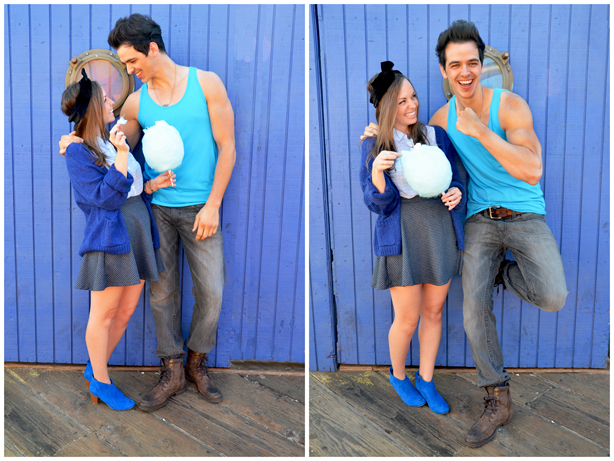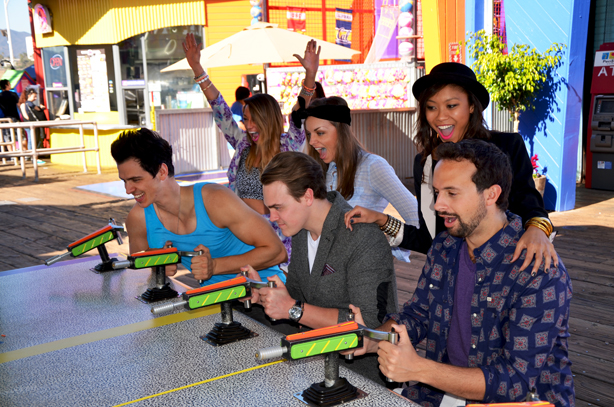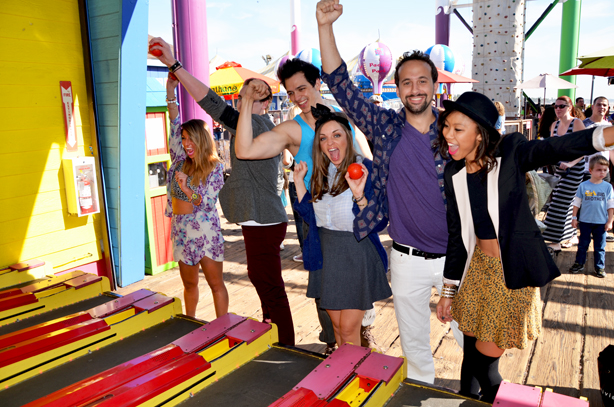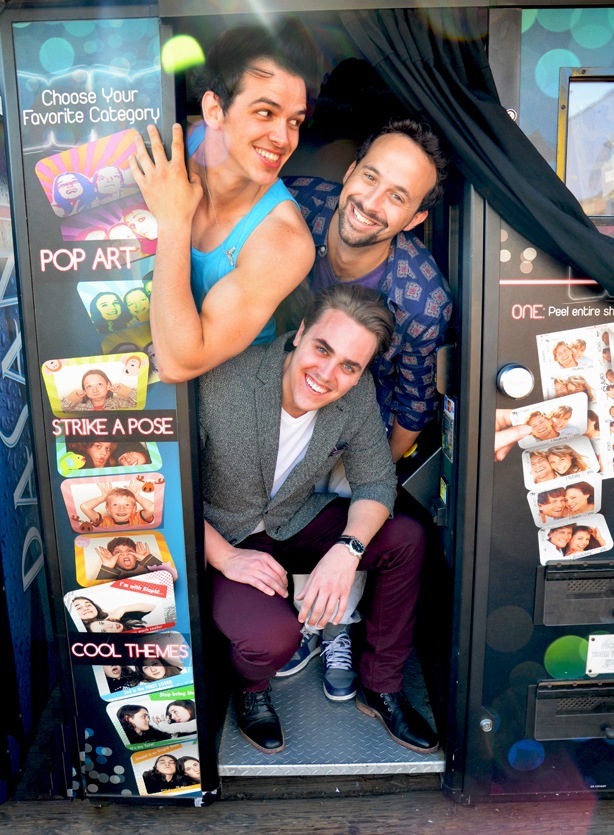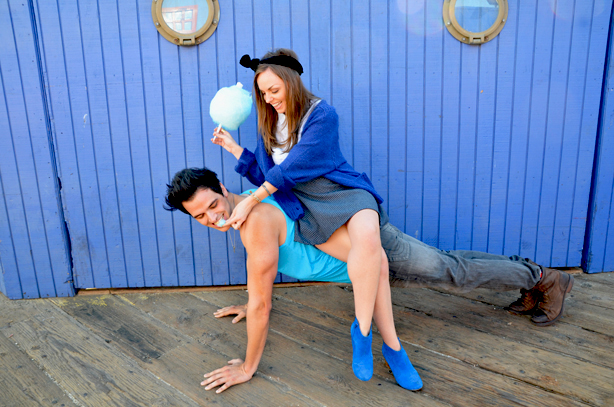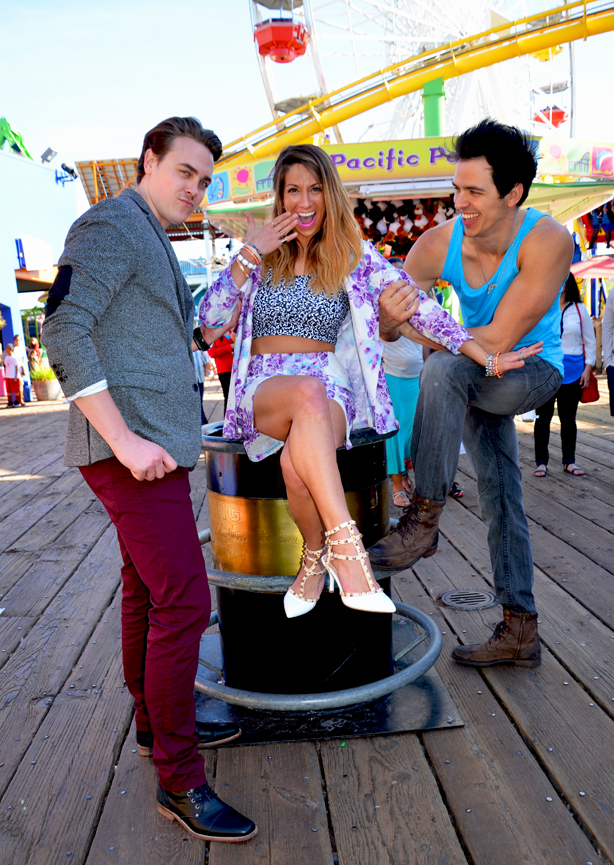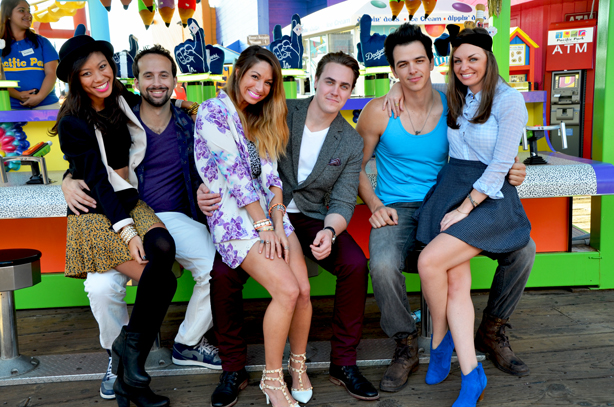 XOXO

90's
90's fashion
ac slater
american apparel
bayside high
britney spears justin timberlake denim
denim
dennis haskins
dustin diamond
elizabeth berkley
floral jumpsuits
jessie spano
justin timberlake
justin timberlake denim outfit
kelly kapowski
Lark Voorhies
lisa turtle
mario lopez
Mark-Paul Gosselaar
mr belding
sabo skirt
saved by the bell
screech powers
the max
Tiffani Amber Thiessen
zack morris