Obsession? That's kinda the biggest understatement of my life. For those who know me well, you definitely know all about my huge love for the native Australian brand Sabo Skirt. Pull up your Instagram in front of me and within probably a few minutes you'll hear me saying "Oh, you don't know Sabo Skirt?" as I take control of the search engine while giving you an 18 minute monologue about why I love the brand so much. Crop tops, high waisted shorts, florals, neon, and more, Sabo Skirt is literally everything I dream about having in my closet… and then some… with things that I didn't even think I wanted until I saw them online. That strappy bandeau top that criss crosses in the back that I can't seem to find in any of my go-to stores… yup…Sabo Skirt has it. And what seals the deal even more? Their clothes are extremely affordable. With accessories that can range under $10, Sabo Skirt is heaven, yet a danger zone, because it makes me start loading up my virtual shopping cart quickly within seconds.
What's interesting about the brand though is that the way I found out about it was not through online shopping or from my other friends who wear the brand. I found out about them from none other than their Instagram. Just like how I now pull up their page and show all of my friends the amazingness that is Sabo Skirt, one day one of my friends did that to me. And once you get introduced, it's hard to not get hooked. It's no wonder they've almost reached the million follower mark on Insta. With pictures of beautiful girls who model their clothes, updated new arrivals weekly, and then throw in with some fun pics of nail art, cute sayings, and more, Sabo Skirt is the epitome of the ultimate fashion movement.
But what's the best part about the brand (above all 85 points I've already broken down)? The two girls running it. Grecian co-owners Yiota and Thessy who are even more beautiful than the models that they put on their site, truly know the ins and outs of fashion. And lucky for us Fashionlainers, I had the opportunity to do an exclusive interview with them below:
Fashionlaine: How did you two meet and come up with the idea of creating Sabo Skirt? How'd you choose the name?
Yiota & Thessy: We met as teenagers and shared a love for shopping! We turned this obsession into a 'daily outfit' type blog and eventually, produced our online store from that. The name 'Sabo Skirt' originated from a personal joke between us both.
FL: Who are your fashion inspirations and why?
Y&T: We love Christine Centenera for her unique layering and styling. Rumi Neely is our go-to-girl for monochromatic outfit inspiration and we love Elle Ferguson's chic outfits!
FL: Where do you look to to find inspirations for your clothing line?
Y&T: We love to incorporate high end trends with our current obsessions, be that colours, print styles, shapes, etc.
FL: Since it's turning into the winter in Australia, what trends and styles should us LA'ers be looking out for?
Y&T: The Sports Luxe trend will be a massive hit in the US, especially the tracksuit and bomber jacket pieces. We are also loving fitted trousers worn with ankle boots and denim pieces used for layering.
FL: What's your must-have item(s) in your closets and why?
Y&T: Thessy cannot live without her pair of distressed boyfriend jeans and flatforms while Yiota is constantly wearing denim jeans and cut out ankle boots.
FL:What's your favorite part of having your own clothing line?
Y&T: We can create exactly what we want, in the colours fabric and style that we love. Best of all, we get to share these pieces with our amazing customers.
FL: How do you feel social media has affected the popularity and awareness of your line and brand?
Y&T: Instagram has had a massive impact on our international exposure. We have been able to reach a whole new demographic through a fun and intimate way!
Thessy and Yiota were the first to introduce me to the concept of knuckle rings, they threw in floral headbands into the mix when everyone else around me thought I was crazy, and they make crop tops and high waisted shorts seem like the standard that every girl should wear. Always one step ahead of the curve, it's so plain to see why these two and their amazing brand are today's inspiration of the day.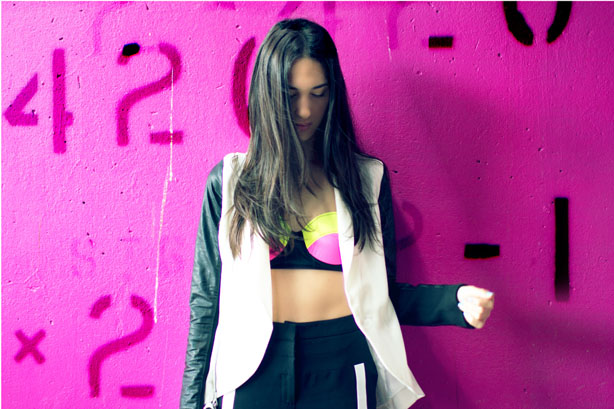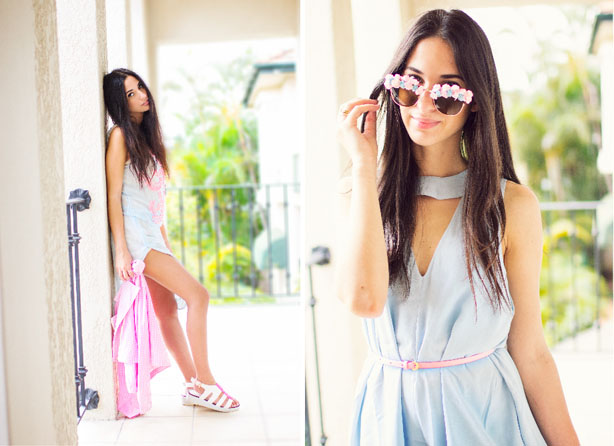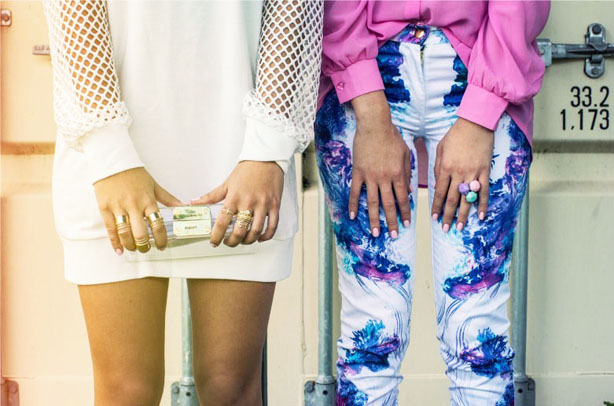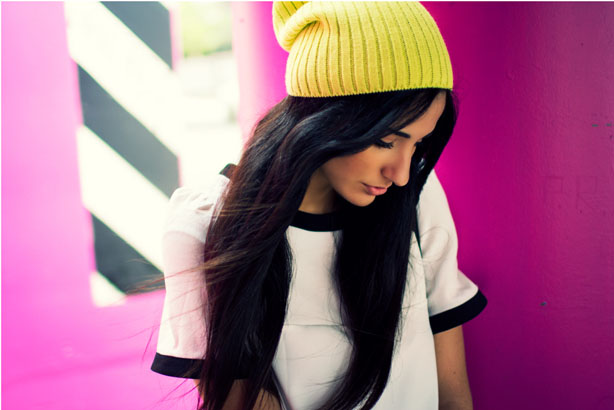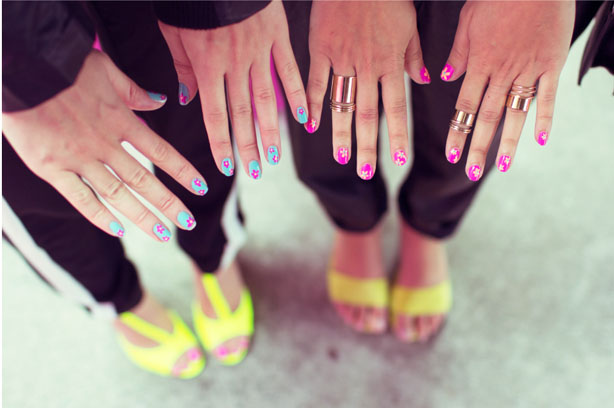 Photo Credit: Saboskirt.blogspot.com
XOXO

australia
australian fashion
fashion
instagram
nail art
neon fashion
sabo skirt
Social Media
thessy
thessy sabo skirt
yiota
yiota sabo skirt