I am probably one of the biggest holiday fanatics there ever was. And so every time December rolls around, I get into epic holiday overtime mode, trying to handle any and everything that I could possibly do that surrounds the most wonderful time of the year. And as I'm sure all of you too are the same as I, you too want to make the most of the holidays and be able to say that you celebrated the end of the year with a bang. Yet, there's so much to handle in such little time that it kind of gets overwhelming with what to do and where to begin. The secret is to drawing inspiration from the people and places around you which for me, consists of lots of Pinterest! So have no fear, help is on the way– Fashionlaine style. So just hurry up and grab your Starbies red cupped drink, a pen, and paper, because I'm sharing with you today some of my favorite must-have/must-do ideas for the best holiday guide this season.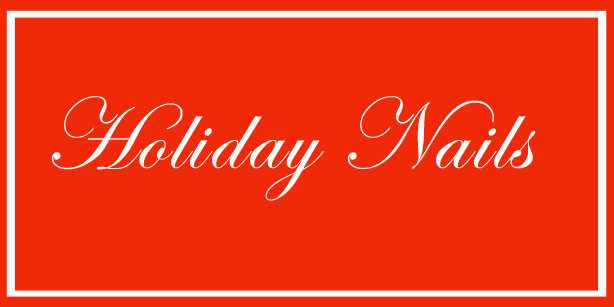 Upon any holiday, event or monumental moment, what has now become just as equally important as what your going to wear to the occasion is what your NAILS are going to wear to the occasion. So below I've listed out some of the most epic holiday nail designs that everyone must handle asap.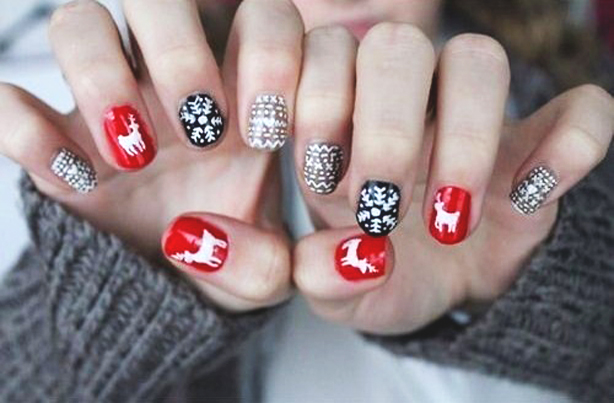 For those who like the extravagant nail looks that show pictures and tell stories, doing a little Rudolph and snowflake combo on the nails is exactly what you'll need.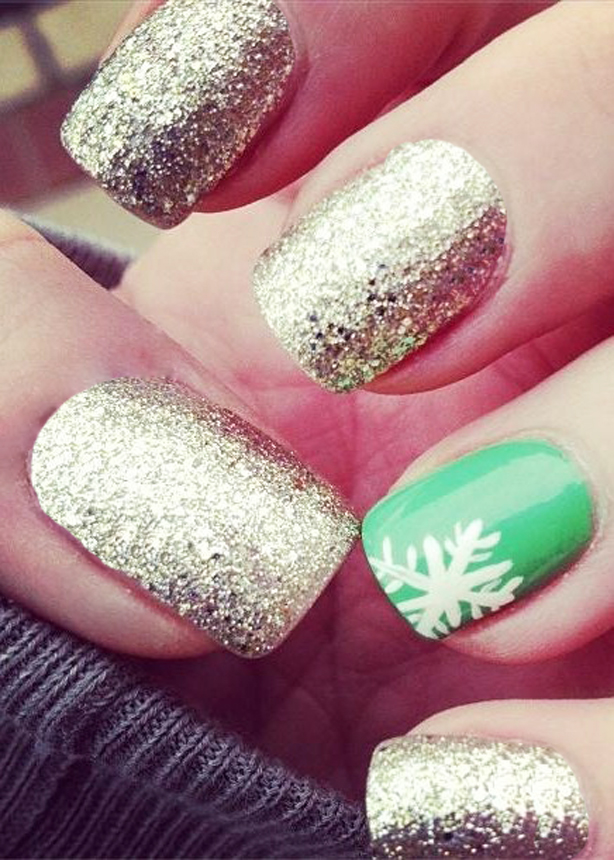 Switch up the typical sparkle and one different color nail combo with adding a hint of a design on the extra nail so people know you're not messing around with the holidays.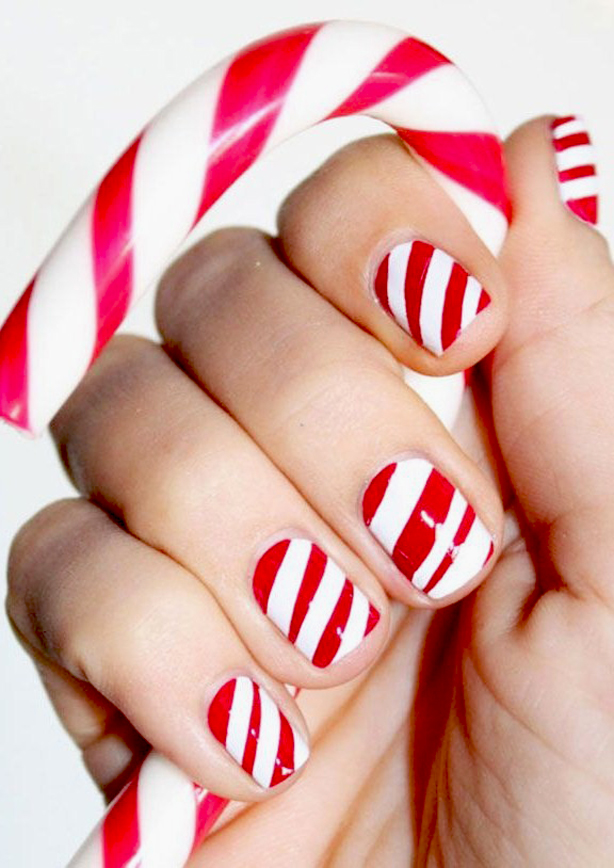 What I've been meaning to do since December rolled around, these candy cane nails are SUCH a must.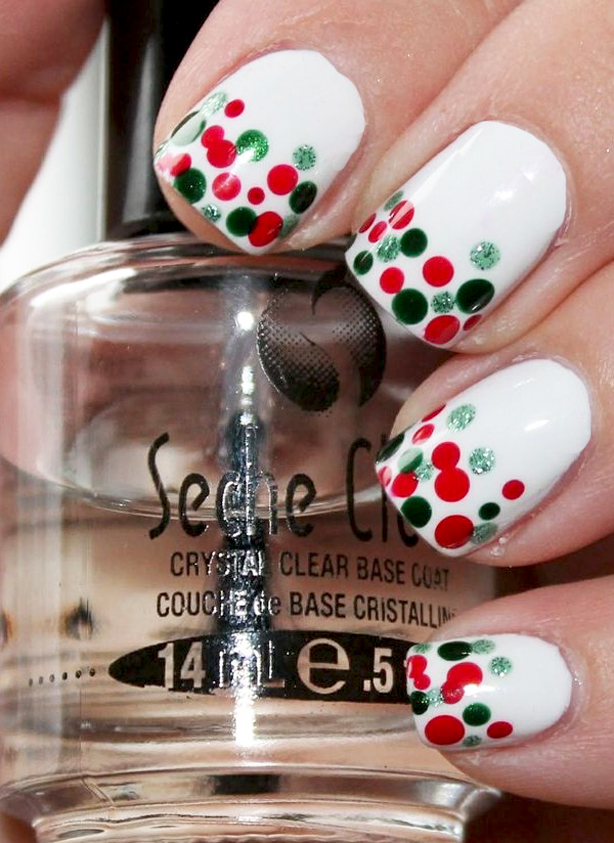 For those who are down to get a little more creative and into it, these (what I like to call) jingle ball nails are the perfect holiday fun.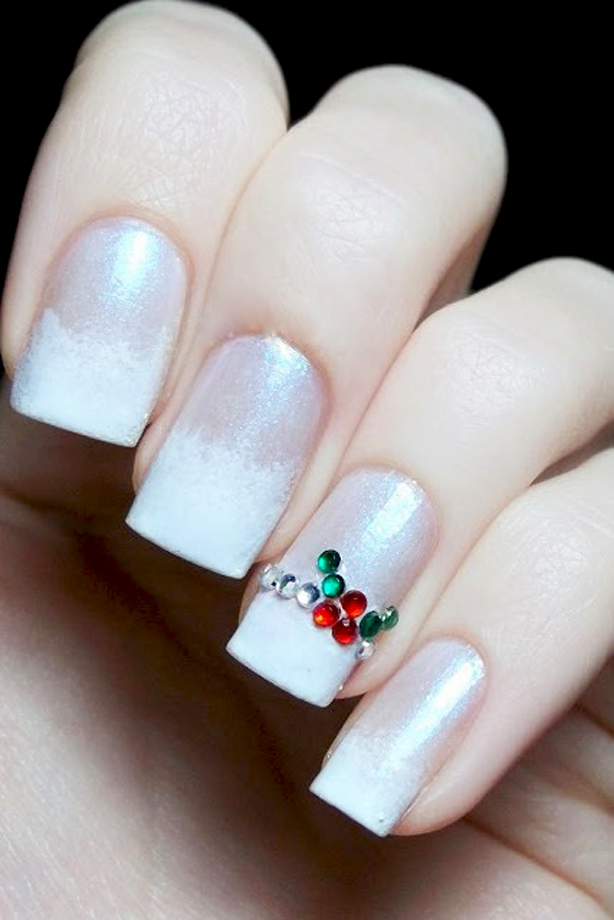 Glitter, ombres, and rhinestones. My three favorite combinations all put into one! Get a metallic icy white glittered ombre and then add a hint of rhinestones (as to not over do it) and you'll be all set for any holiday ball.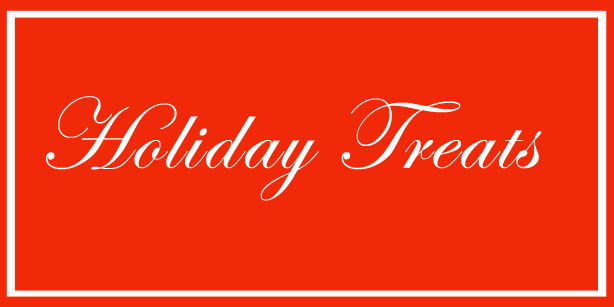 The holidays I think are defined by three things: presents, celebrations… and food. So below I've pulled out some ideas of yummy holiday treats that are sure to be the hit of every Instagram and party.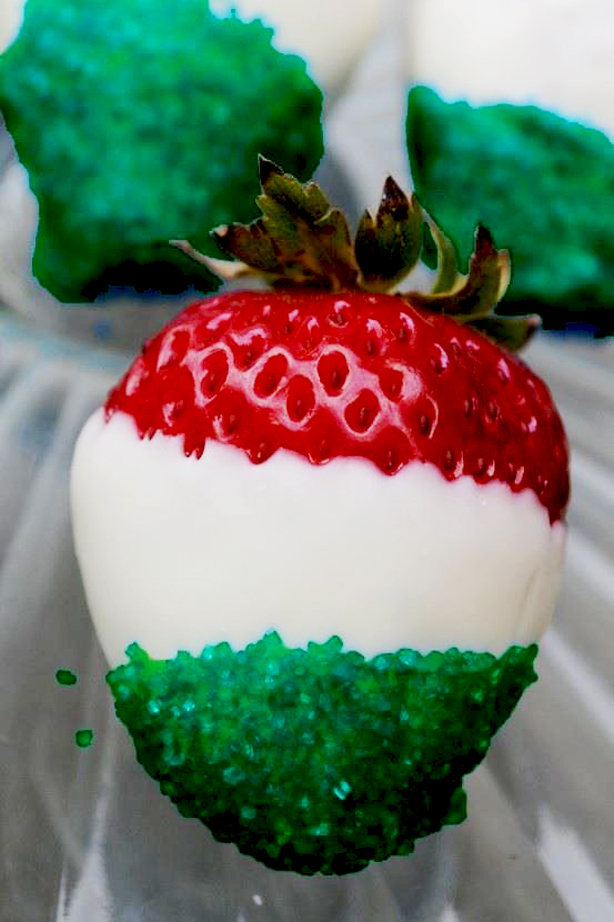 Everyone loves a good chocolate covered strawberry (especially white chocolate covered strawberries for me). But why not add a third layer of green sprinkles to finalize and make them the perfect holiday treat?
If you want to go more strawberry less chocolate covered, this fun little whipped strawberry Santa is calling your name.
How cute are these?! Typically a gingerbread cookie creator myself, why not step outside the norm and give some snowmen some love in the form of sugar cookies. All you'll need is mini marshmallows, frosting, and time devoted to having lots of fun.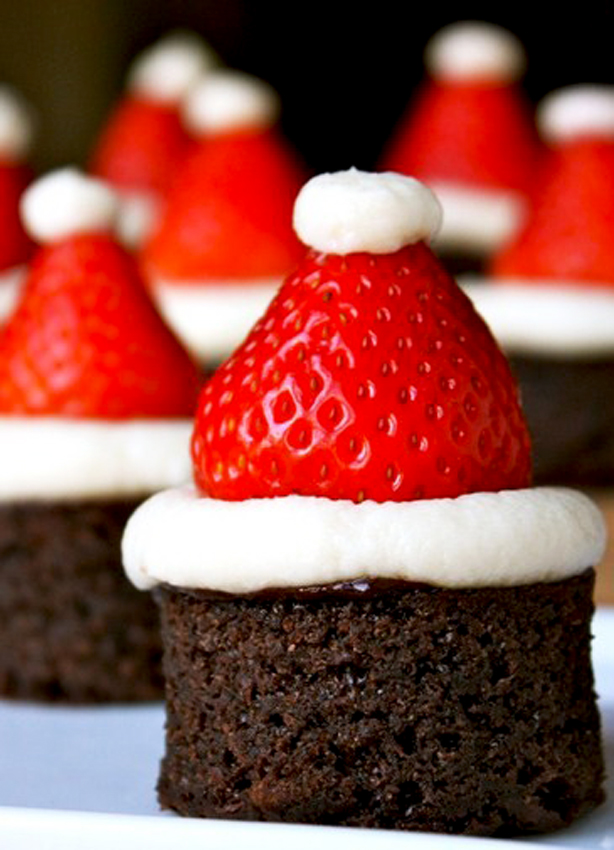 Clearly strawberries are all the rage when it comes to the holidays so I couldn't leave out one last delicious treat idea of Santa Brownies consisting of brownies topped with frosting and strawberries.
When I'm at a party, what makes or breaks it is one thing and one thing only– the photobooth. If there's a booth, you know I'm heading straight there to take 25 rounds of pictures with all of my friends. So if you're hosting a party this year, don't forget to making it one worth everyone wanting to upload to social media instantly.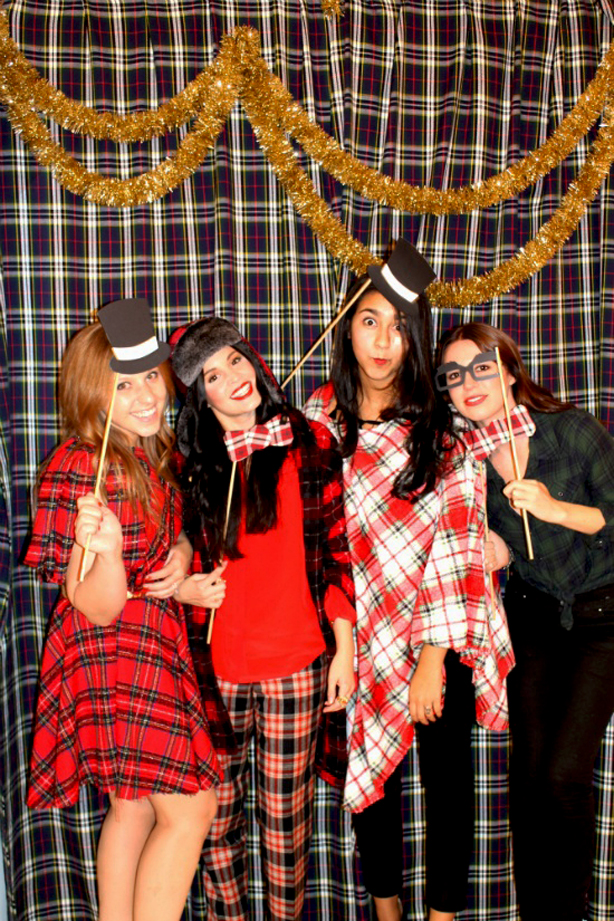 Props, props, props. Everyone loves to add a little good attention and flare to their outfit so don't forget to have a full table of props ready to go for everyone (and it wouldn't hurt to match with your besties… and the background).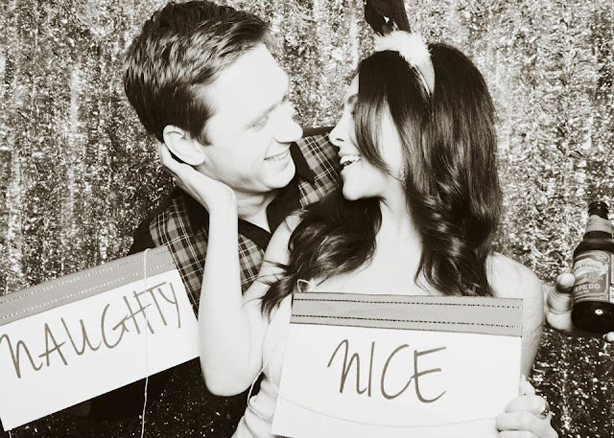 Signage is cute too.

But most importantly, the background! Simple yet detailed like these paper mached white trees and snowflakes, you can easily transform your photobooth room from a simple space to a luscious winter wonderland.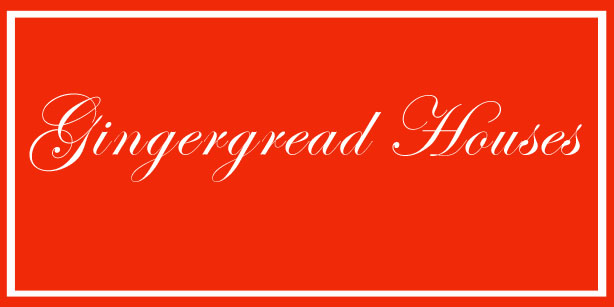 Gingerbread houses!! I literally hadn't made a gingerbread house since the second grade until last week when I had a gingerbread house making party with my friends. While I then clearly remembered why I hadn't made one for so long (because my house kept falling down), this was probably one of the best (and most tasty) activities I've ever done.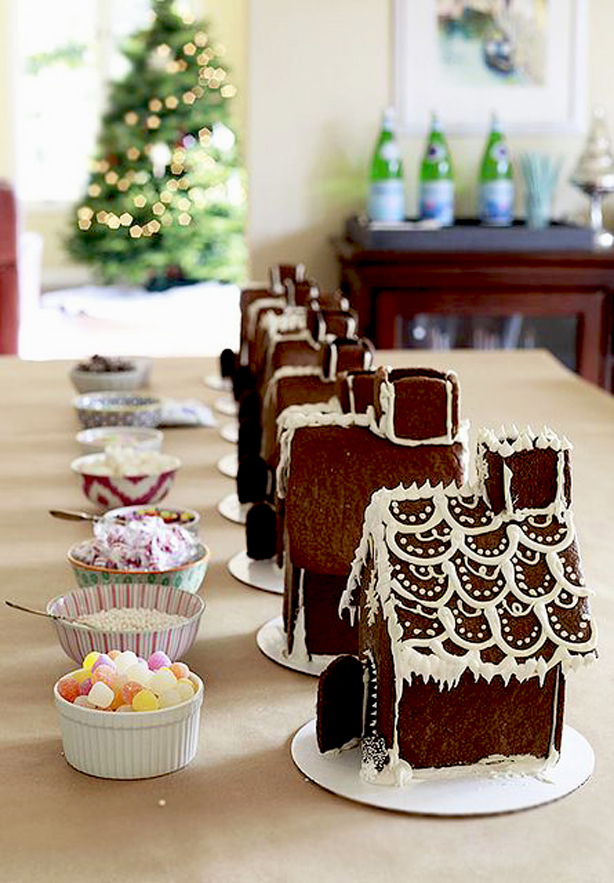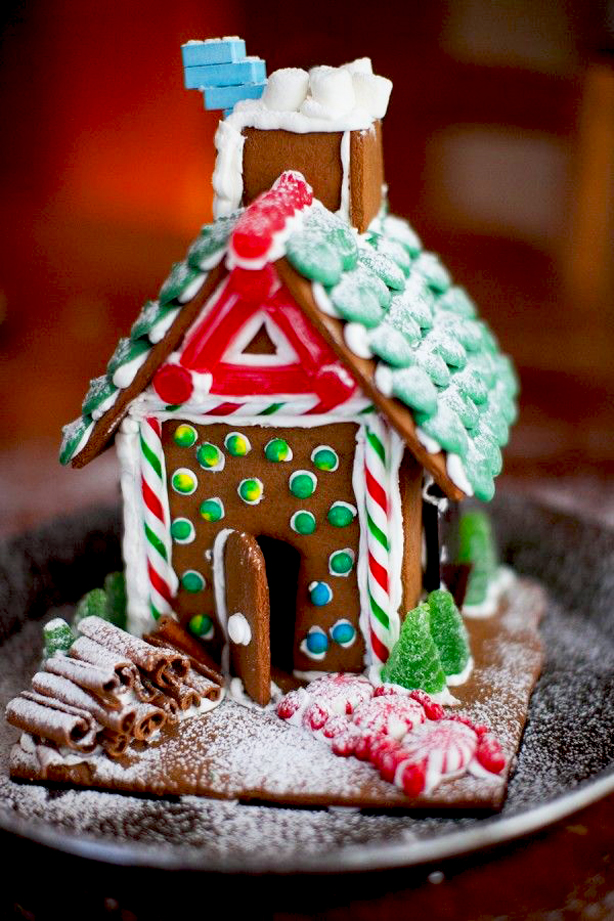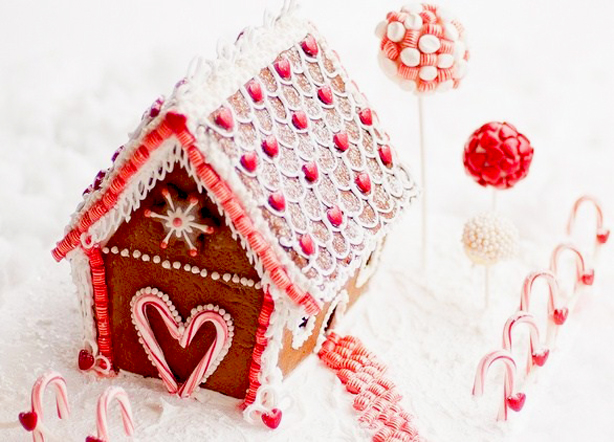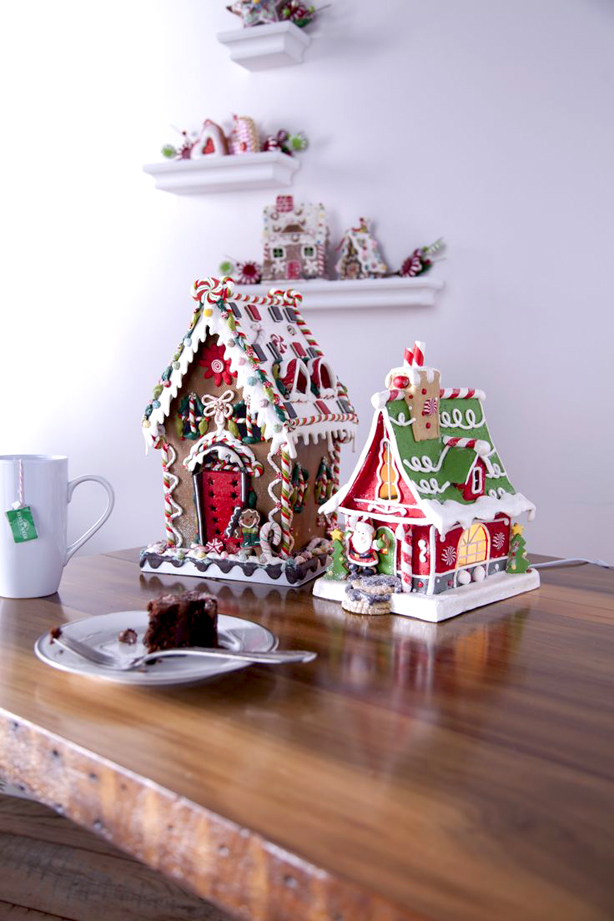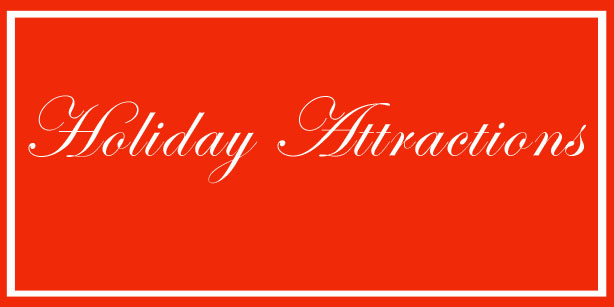 Last but certainly not least, the most epic (and easiest) way to get into the holiday spirits is to go to places that welcome and celebrate the holidays. Unfortunately since I'm only familiar with the LA area, I can only give you only my take on Los Angeles. But if you're an LA'er or planning a trip to LA soon, below are the top spots you must hit up.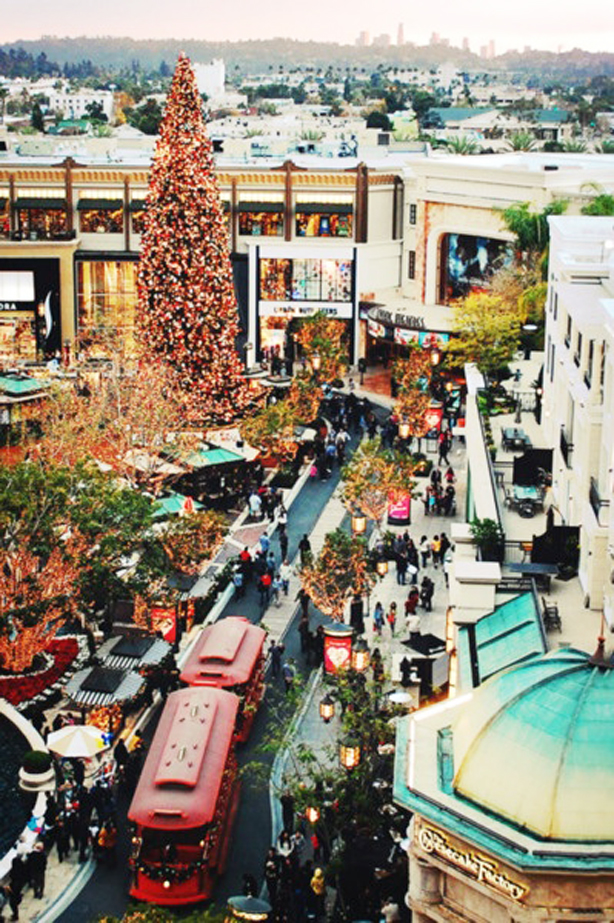 The Grove is perfect all year round– definitely one of my ultimate fave go-to spots in LA. But during Christmas time it's absolutely stunning with lights, a big tree, real life Santa, and more. And did I mention that they have fake snow they let out everyday?! Alas, a snowy LA winter we can all appreciate.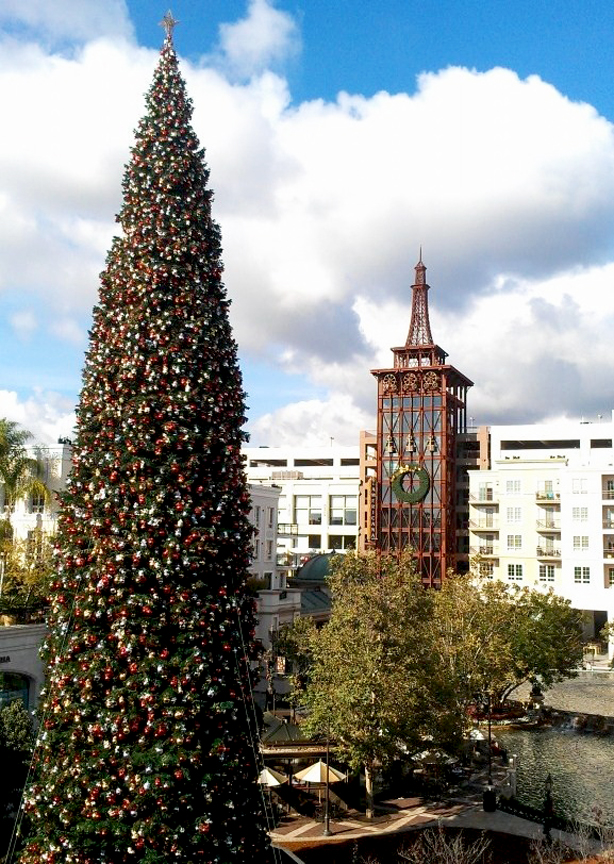 If you've been and done The Grove endless amounts of times, then checking out their sister mall, The Americana, is such a must with equally amazing stores (their Forever 21 is huge) and equally amazing decor.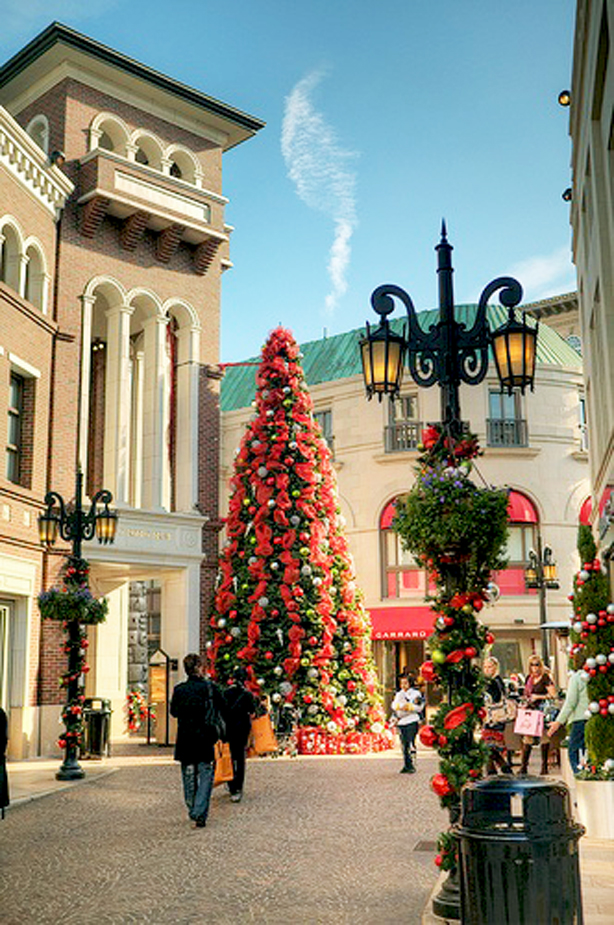 Rodeo Drive is a go-to picture taking spot all year around. But with a lighting ceremony that starts off the holidays right, they dress up the iconic street with some of the prettiest holiday decor that is a must to see.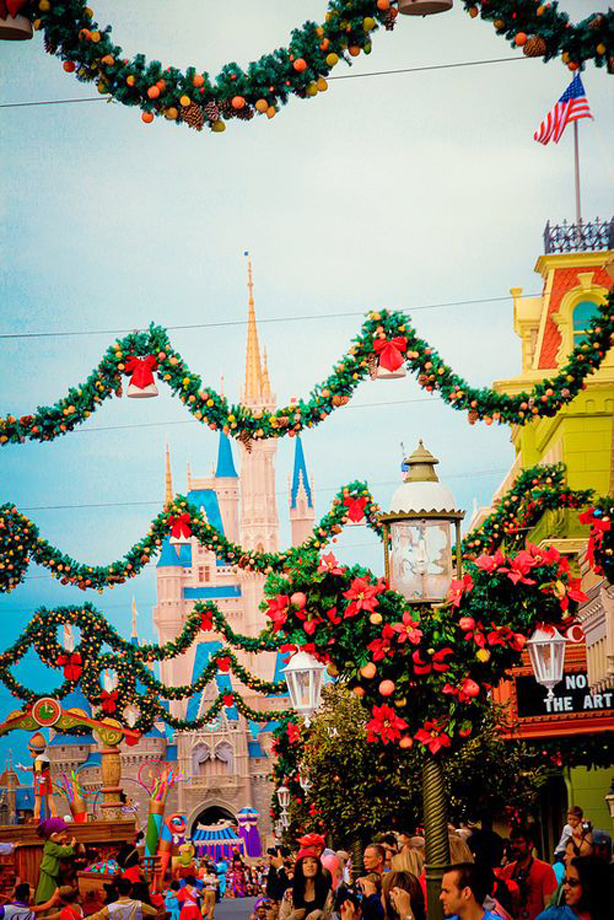 Ummm.. Disneyland much anyone? Disney dresses up it's town twice a year– Halloween and Christmas. If you haven't ever been to Disney in December, it's about time for you to take a visit back to Mickey and Toon Town asap.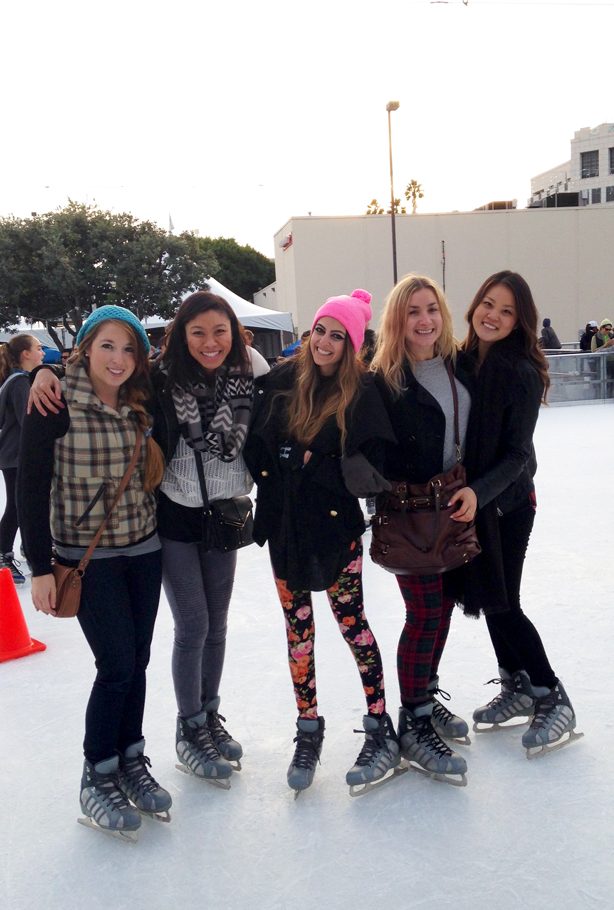 Last but not least, don't forget to go ice skating with your friends! Find the nearest rink closest to you and ice skate the day away, having fun… and attempting not to fall.
XOXO

americana christmas
americana mall
candy cane gingerbread house
chocolate covered strawberries
christmas photobooth
disneyland
disneyland christmas
diy gingerbread house
diy holiday food
diy holiday treats
diy nails
diy photobooth ideas
diy strawberry snacks
free people
free people holiday
friends wearing plaid
gingerbread cookies
gingerbread house ideas
gingerbread house making parties
gingerbread houses
glitter nails
holiday desserts
holiday diy
holiday guide
holiday ideas
holiday nails
holiday photobooths
holiday strawberries
holiday treats
hot chocolate
ice skating landmarks
ice skating with friends
los angeles tourist attractions
mickey mouse christmas
nails with holiday designs
naughty nice photoboothr
ombre nails
plaid party
reindeer photos
rhinestone nails
rodeo drive
rodeo drive lighting ceremony
santa brownie
santa strawberries
snowman sugar cookies
the grove christmas
the grove during christmas
the grove mall
tis the season
winter theme photobooth
winter wonderland photobooth