Tis the Season for a lot of things come this December, but what you boys should really be asking for under the Christmas Tree (or Hannukah Bush) is the must-have accessory to make any holiday outfit look dapper. Of course, I have no hate against the regular ties… skinny ties especially steal my heart every time. But, when a guy can throw in a good bow here and there, it'll make me appreciate him and the outfit even more. Due to the likes of Pee Wee Herman, I feel like these age-old accessories have gained a bad stigma and stereotype, having a hard time getting accepted into the general public. But now more than ever, these are making a comeback and becoming a standard for guys in the fashion world. I mean… Justin Timberlake wore one on his wedding day (*sigh*)… need I say more?
Below are a few of my favorite ideas and ways to inspire you on how to incorporate the bows into your everyday looks.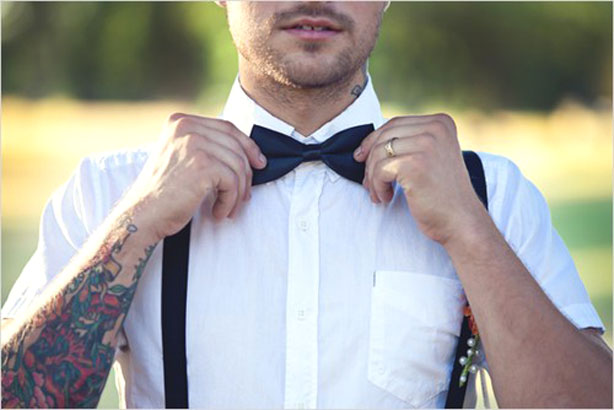 Standard Uniform- this classic white button down, black bow tie and suspenders combo is a keeper every time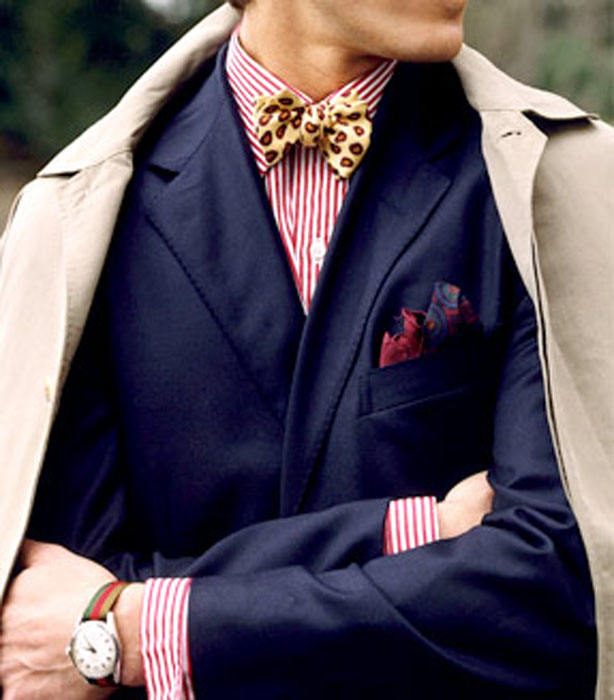 Patterns and Prints– this may be for more of the experienced bow tie users, but once you start working the bows into your outfits, this patterned shirt-printed tie combo will make you ahead of the curve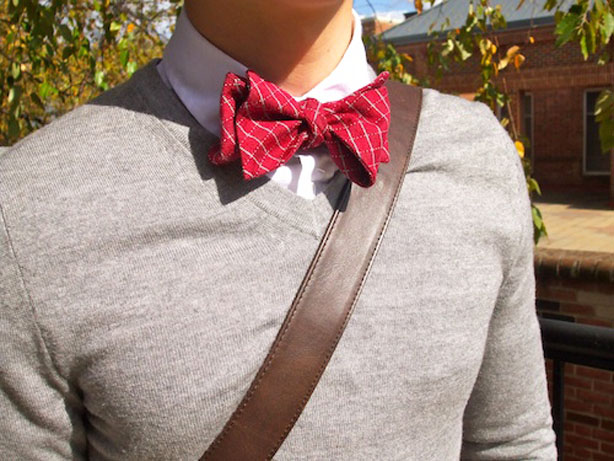 Sweater Swag– taking the sweater look to new levels, layer it up with a button down and snazzy bow to make your outfit go from simple to stlylish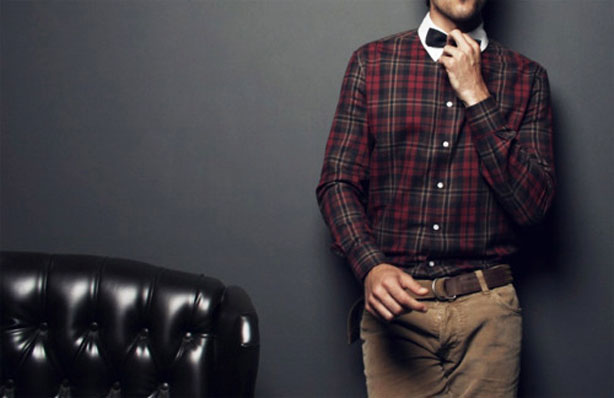 A Little Design- sometimes it's good to keep the bow tie simple and the top running the show; incorporate the bow as a casual add-on instead of as the main attraction
Want to try the look but need to start off the collection? My go-to faves have got you covered! Check out American Apparel, H&M, Urban Outfitters, and Forever 21 for affordable bow ties that will instantly make you a hit.
Photo Credit: http://costinm.tumblr.com, https://www.tumblr.com/login?redirect_to=%2Fdashboard, http://origin-sp.global.ralphlauren.com/en-us/style/men/rlclassics/pages/navy_blazer.aspx, http://www.trashness.com/wp-content/uploads/2011/11/sweater-red-bow-tie-checked-men-style.jpg
XOXO

accessories
bow ties
button ups
male
suspenders