Today's must-have is dedicated to an item I've been obsessed with for quite some time now– collared shirts. Long sleeve, short sleeve, embellished, or crop top, these babies have been making a huge comeback this past year with a million and one different takes to the age-old style.
As you all know, I'm all about finding amazing deals and brands. So when I heard that jcpenney, who's now leading the way in making exciting and cool collaborations with some of the best designers was going to be doing a line with Joe Fresh, you can only imagine my excitement, especially when finding out that pastel themed collared shirts were apart of the collection. Simple and sleek, fun and perfect for the spring, these tops were just what my closet was missing for the new season. I have heard some say things like "collared shirts are not for me" or "I can't pull them off". But on the contrary Fashionlainers, whether you're a prepster, hipster, or rockstar, as I always say, it's not about what the style is but about how you wear the style that makes all the difference. With a little help and inspiration from jcpenney & Joe Fresh, below are three simple ways in which you too can easily look collar fresh.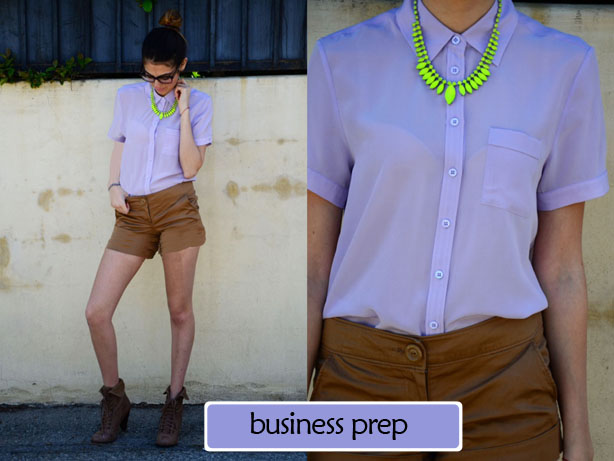 When most people think of button downs and collars, they automatically head straight to envisioning being formal, official, and business-like. So the "business prep" look is the easiest and most obvious route one can go to putting an ensemble together. Finalizing the look and making it your own with fun accessories like a neon necklace alongside pretty colors and shades like this lavender makes you for being the coolest prep in town.
Shirt: Joe Fresh at jcp // Shorts: Forever 21 // Shoes: Aldo // Necklace: Ann Taylor // Glasses: Warby Parker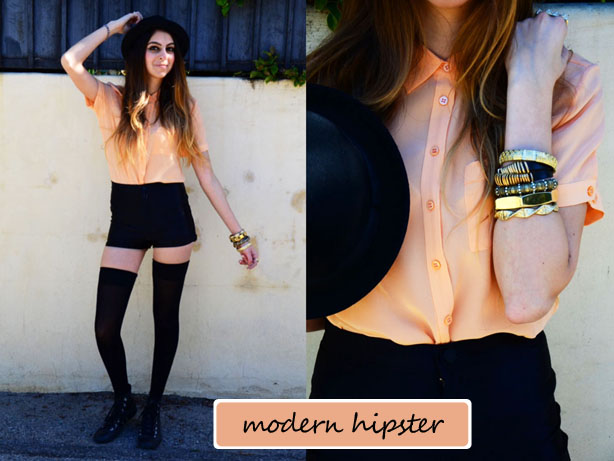 Have no fear hipsters, the button downs have got you covered too. Pull out one of your over-the-knee socks, throw on a pair of your favorite high waisted shorts, and top it off with the ultimate go-to boho chic hat to create the perfect look that stays true to your hipster ways.
Shirt: Joe Fresh at jcp // Shorts: American Apparel // Socks: American Apparel // Shoes: Converse // Hat: H&M // Bracelets: Lia Sophia, Forever 21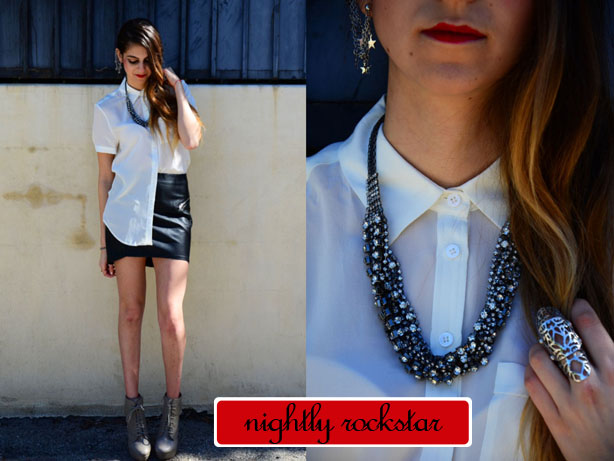 Ear cuff, finger ring, leather skirt, and heels–there's no more perfect ensemble for a night out. Adding some red lipstick into the mix on top of the half in-half out tucked shirt look that's all the rage right now, no one from a mile away can mistake you and your inner and outer rockstar.
Shirt: Joe Fresh at jcp // Skirt: H&M // Shoes: Forever 21 // Earring: H&M// Necklace: Guess //Ring: Forever 21
Can't get enough? Lucky for us LA'ers, there's going to be an exclusive Joe Fresh at jcp pop up this Friday-Sunday on Melrose with your chance to be first at the new line along with some cool additions including a DJ, manicures, photo booth, and more. My attendance there is a no-brainer, but which collared look will I be rocking? I guess you'll just have to come down to find out….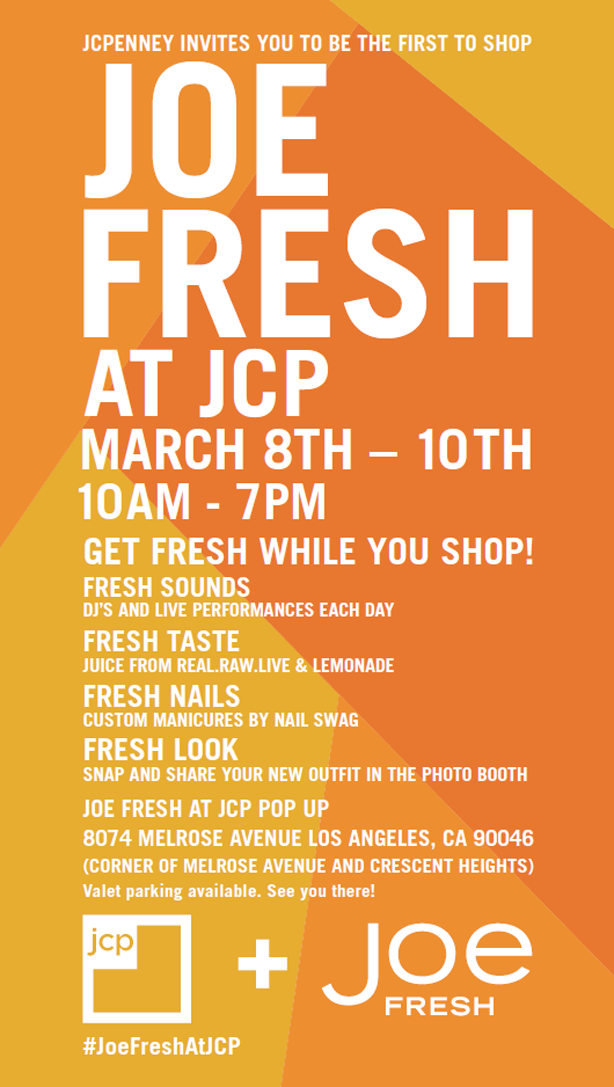 XOXO

accesories
button up
collars
glasses
hat
jcpenney
joe fresh
knee high socks
neon
pastel
stacy keibler