What do I love more than a whole new season of a show that allows me to adore and want everything that Nicole Richie wears and owns (but seriously, how does she always have the best clothes and HEADBANDS… like ever…)? I love the designers that make the show and make the outfits that force me to run to the malls each and every week so I can get in our their amazing creations. That's exactly what's going to be starting up again tomorrow on the Season 2 premiere of Fashion Star. For those unfamiliar with the show, twelve designers will be creating items every week that test their talent and creativity. With a little help and guidance from some superstar mentors including Nicole Richie, Jessica Simpson and John Varvatos, the judges will bestow wisdom upon these designers, helping them make their outfits retail ready. And then on each episode, buyers from Express, Macy's and Saks Fifth Avenue will be able to bid and buy these clothes to sell in their stores every week. Finally, a show that doesn't just tease me with making me fall in love with a line, but allows me to have my own piece of it immediately!
Lucky for me though, I've already had the chance to fall in love with one the twelve collections. When I found out about one of the new contestants, Priscilla Barroso, and her Crowned Bird collection, I almost jumped out of my seat overwhelmed with excitement over such a cute and fun brand. With eye-popping colors, patterns, cuts, and unique takes on clothes, as I was flipping through each and every piece, I was fully convinced that Priscilla had some psychic powers and had read my mind about what I'd want to see and wear. Crowned Bird is definitely making a splash at the perfect timing for Spring and Summer, as I foresee girls in the next few months showing up to the same party awkwardly wearing the same Crowned Bird clothing… because it's that good. Having one of the most difficult times of my life deciding which of Priscilla's Crowned Bird signature pieces I wanted to feature as today's post since there were so many great pieces to choose from, I kept coming back and levitating to these gorgeous plaid purple "wizard pants" that I matched with the perfect lavendar crop top (obviously purple is my favorite color). And it seemed like I wasn't the only one who had fallen madly in love with the look, as the pants were just recently featured this past month in Glamour Magazine! Of course, it was also only appropriate to finalize one of my favorite Bird looks with one of my favorite jewelery lines, Nicole Richie's House of Harlow. Clearly representing my love for Fashion Star all around, all I'm missing is some Jessica Simpson shoes.
Excited as I am for the new season and to see more of Crowned Bird as well as the other amazing lines? Well then don't forget to tune in TOMORROW, March 8, 2013 at 8 PM on NBC for the Season 2 premiere!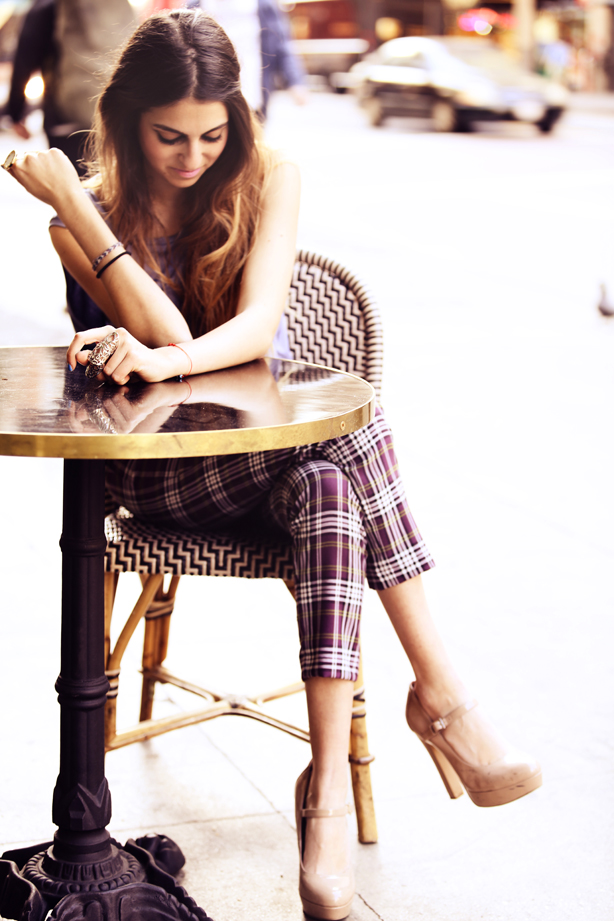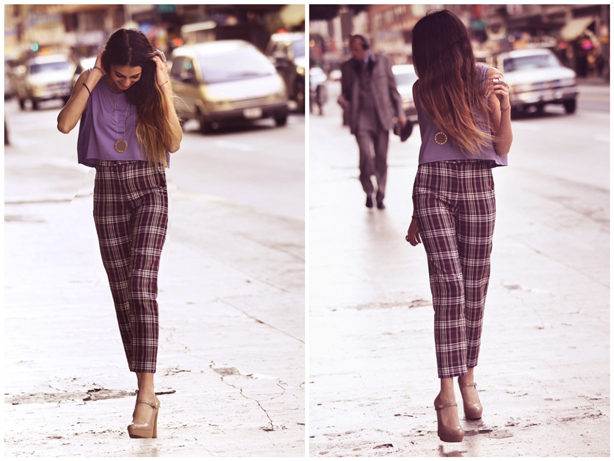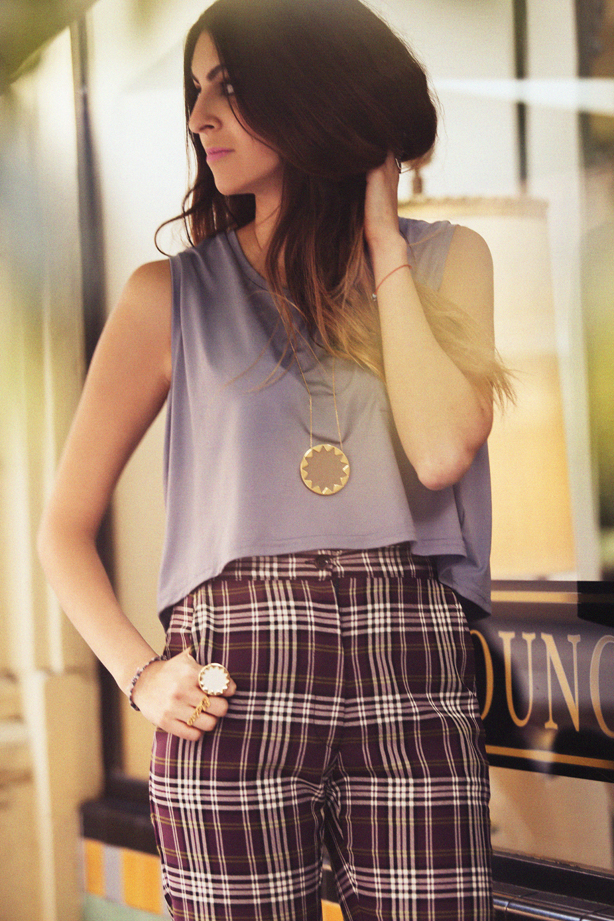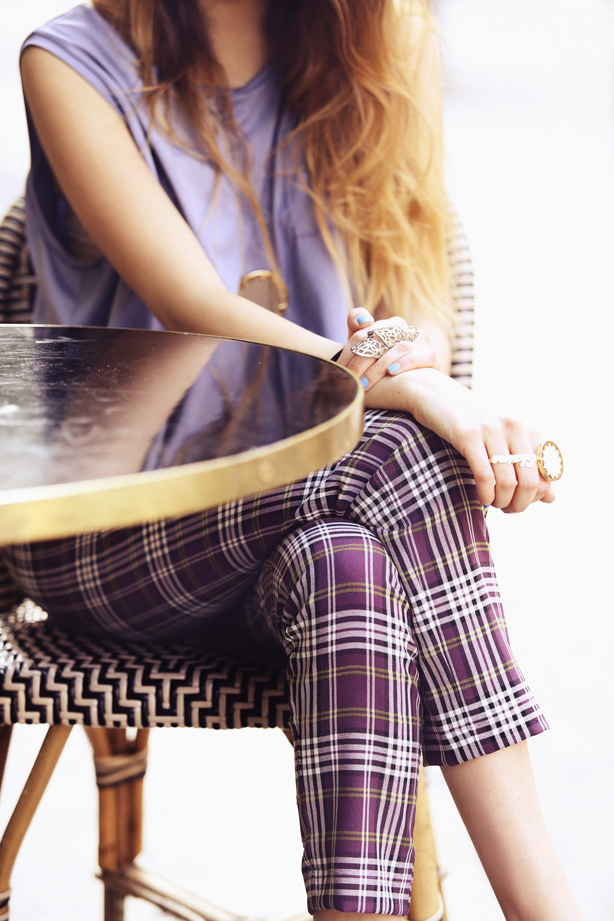 Photo Credit: Heather Gildroy
Top: Crowned Bird // Pants: Crowned Bird // Shoes: BCBG// Necklace: House of Harl0w (similar here) // Ring: House of Harlow (white starburst), Forever 21 (finger ring)
XOXO

crop top
crowned bird
fashion star
house of harlow
jewlery
nbc
nicole richie
plaid
priscilla barroso
purple
wizard pants