Have you ever been told the phrase that goes something along the lines of "anywhere you go you can learn something new"? Maybe that's just been me but it seems like I've heard that a lot lately to which time and time again has proven to be right. About a month ago I was minding my own business and doing the typical things any good fashion samaritan would do… shop. And as I was catching up with a friend during my shopping escapades, I met a mutual friend who I then started chatting up with about everything fashion (naturally). I don't know how it came up, but as we were talking about an endless array of topics, he started telling me about this hot new clutch line called ashlyn'd that I had to check out. And thank goodness for this highly developed day and age of technology that we're in, because as he was describing the line, he easily pulled up their Instagram account and instantly started showing me pictures of these gorgeously creative clutches. And for anyone that knows anything about me, they know how much I instantly obsess over new, cool, and hip things that I come across– never seeming to get them off my mind once I find them. And let me just say, ashlyn'd did just that for me and "got me ashlyn'd" as I had since made into my own action phrase. Clearly, not the only one feeling this way, only being around for a little over a year, ashlyn'd has already made it big into Hollywood by hitting red carpet events like the Oscars and Emmys– something that some brands spend their whole lives trying to get on. Yet, when looking at these amazingly unique pieces of what I like to call clutch art, it's so obvious to see why all of the fashion greats have come to quickly welcome ashlyn'd with loving open arms like I have. So excited to be able to get all of the inside scoop on everything with the line, I got the chance to chat it up with designer and founder Ashlee Nik to get all the deetz on the line.
Fashionlaine: How did creation of these clutches and line come about?
Ashlee Nik: I was born and raised in Los Angeles where I acquired a love for fashion at an early age watching my mother design belts and handbags. I attended business school as I thought I would pursue a career in finance but could not seem to squash my creative yearning. I then decided to go to fashion school where I studied product development and design. I worked in the fashion industry for several years doing design and product development as well as visual merchandising for companies such as JBrand and Alice + Olivia.
I launched ashlyn'd alongside my mother, Denise Lewinstein, in January of 2013. We wanted to explore the idea of making bags that were entirely unexpected. The concept of creating clutches that looked like marble, granite, wood etc. seemed to inspire the "nature themed" collection. In order to achieve this look, we use acrylics and exotic woods with custom finishes. During the development process, I came up with the idea to create an acrylic bag filled with sand that floats to give a "snow-globe" effect. This developed into a full line of bags with various fillers like pearls, chains, etc. While constructing the bags, it was very important to us that the bags could fit everything a girl may need; a mirror to touch up her makeup, enough room to fit all of the necessities (a phone, lipstick, credit card and ID, and much more!). It was also very important to us that the clutches be priced reasonably so that they would be attainable to the average consumer. Most importantly, we always had a fond appreciation for quality goods that were hand crafted as opposed to having a machine-made assembly line produce our bags. In an attempt to help bring manufacturing back to the United States and maintain quality control, my mother and I chose to work with Los Angeles based artists to construct our clutches.
I was on a search for evening bags and felt the market was lacking something that was truly different but at the same time moderately priced. I spoke with my mother about the idea of creating a bag that looked as though it was made out of a material that was completely unexpected, like marble. This idea ended up emerging into a full collection which my mother, Denise Lewinstein, and I now run. It truly started more as a shopping experience and ended up as a business.
FL: How would you describe your style?
AN: I would describe my style as constantly evolving and certainly eclectic. I love to take fashion risks!
FL: What is your favorite Spring trend that you're excited to incorporate into your wardrobe?
AN: I am expecting a little girl so its hard for me to embrace a lot of the current trends like crop tops etc, but I am loving the pastel color palette, particularly pale pink-I am probably being influenced by my baby and the black and white graphic prints.
FL: Who do you look to as fashion inspirations?
AN: I am currently loving Miroslava Duma's style! I think Olivia Palermo is also great at accessorizing and mixing and matching.
FL: From Emmys to Oscars, ashyln'd has been getting a lot of love at some of Hollywood's best! What's been the most exciting part about this journey and line so far?
AN: There have been so many exciting moments for us a brand and I think because we are still so new, each moment seems more exciting than the last. It is definately an honor to see our bags on any celebrity and any regular woman for that matter. It makes me happy to see anyone enjoy our bags. But I must say Lady Gaga and Maria Menounos both wearing ashlyn'd at the Oscars put a big smile on my face.
FL: How do you come up with the names for each clutch?
AN: Naming the bags is always fun. We usually try to find a girls name representative of the look of the material or print. For example we have a grey shell printed bag that is named Shelly. Otherwise its kind of like naming a child, we look at the bag and say "she looks like a …".
FL: All of the styles in the line are so amazing, fun, and unique! Do you have a favorite?
AN: This is a hard question, I love them all!!! I think that the frosty and sandy styles are always great because you have the movement and they are certainly conversation pieces. I am in love with our new Sally style as well available now on shopbop.com.
FL: What's next for ashlyn'd?
AN: We just launched a few leather styles and we will continue to develop more bags in different materials other than woods and acrylics. We also have some fun exiting collaborations coming up for some other types of accessories which we cannot wait to share with you soon!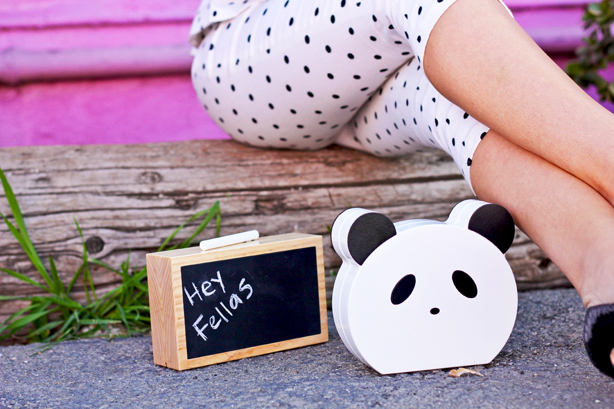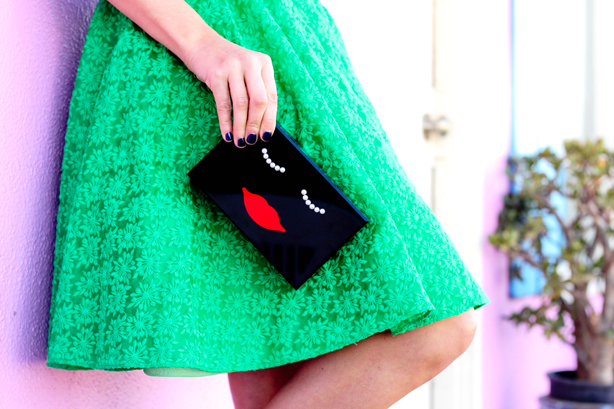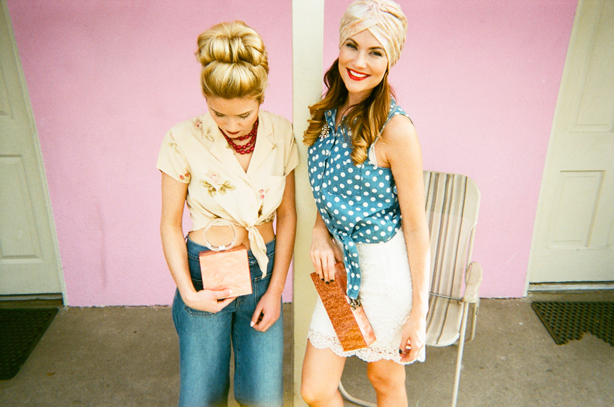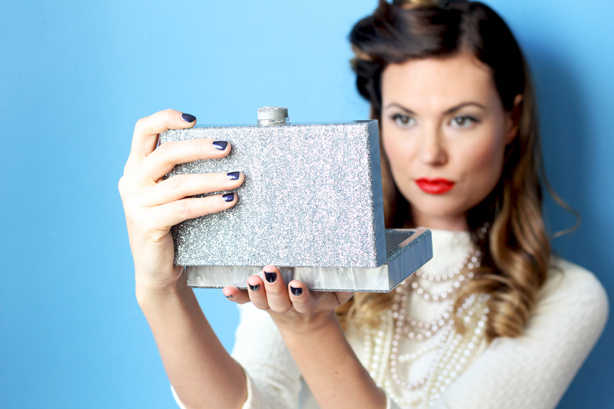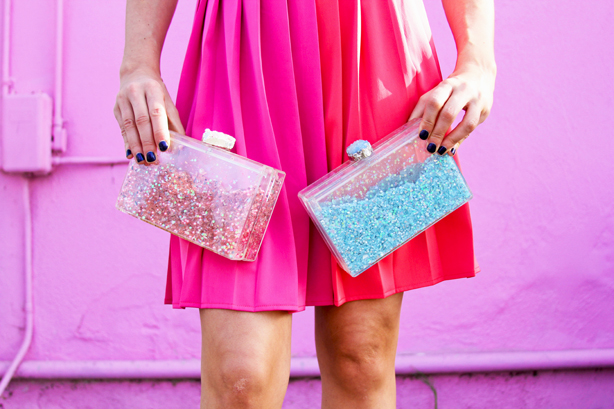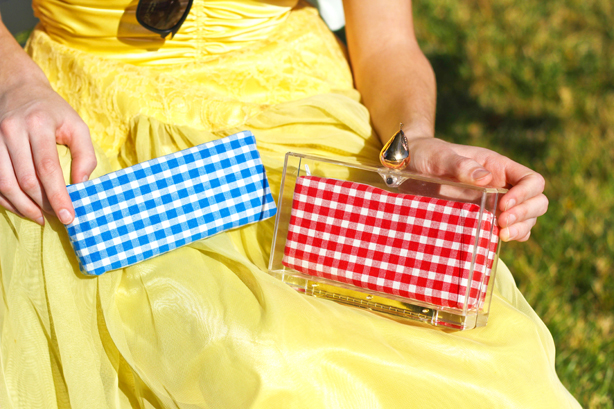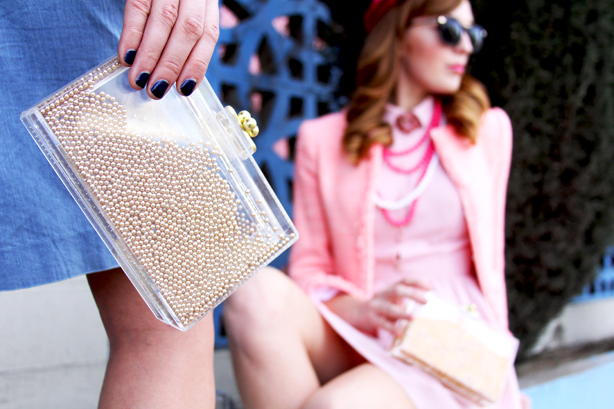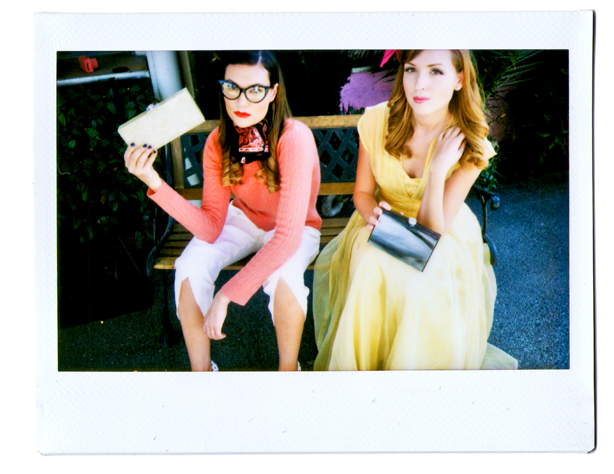 XOXO

ashlyn'd clutches
fun creative purses
lady gaga accessories
lady gaga clutch
lady gaga oscars
maria menounos accessories
maria menounos oscars
neon clutches
sand clutches
spring clutches