I think everyone can agree with me that when they hear the name "Jennifer Love Hewitt" instant feelings of admiration, love, and yearning to be cool like her come about. You think of epic movies like Can't Hardly Wait and I Know What You Did Last Summer to memorable TV shows like "Party of Five" to amazing videos like Enrique Iglesias "Hero". Every girl wants to look and be her and every guy wants to date her. And yet, while movies like Can't Hardly Wait were over ten years, these feelings and thoughts haven't changed one bit. And neither has Jennifer. For a girl like myself who grew looking up to Jennifer and seeing her transform and grow with her fans and the public throughout the years while having to battle people judging her in the tabloids and saying undeserved comments, you come to not only love Jennifer for all that she is and has been but also you come to respect her for being able to stay so strong, well-poised, and extremely successful through it all. Recently getting married and becoming a new mommy to her adorable daughter Autumn, Jennifer celebrates this new chapter in her life with her super cute maternity line for A Pea In The Pod called L Collection. Celebrating the launch of the line at the A Pea In The Pod store in Beverly Hills last week, I got the chance to chat about all things baby and fashion with Jennifer below.
Fashionlaine: What inspired you to want to do this collection?
Jennifer Love Hewitt: I was pregnant at the time and wanted to put my energy in a positive place. I don't think women support each other as much as they should and I wanted to put my energy into wanting other woman to look and feel beautiful– especially during a time where it's very complicated. I was a big fan of A Pea In The Pod and the Destination Maternity lines and the way they represented taking care of pregnant women. So it was a great collaboration that was such a blast. I'm super proud of it, so it was really nice.
FL: What can people look forward to from this line? Do you have a favorite piece?
JLH: You know, they're all my favorite pieces. Honestly, my two favorite things about the line is the feel of it– it's so soft it's unbelievable. And also, I love the longevity of it. It's really meant for when you're two months pregnant to eight months after your baby is born while you're still finding your way back into your old other clothes. So I feel like when you're buying a piece, you're buying a piece for a very long time which is money well spent. I also love that anything in the collection can go from day to night so you're not changing a million times. The last thing you want to do when you're pregnant is "ohh I got to find something else to wear for the night".
FL: I love that long flowy bohemian dress that's apart of the line! When I saw it, I kinda wanted it for myself!
JLH: My friend who's not pregnant just wore it to a baby shower! And that's the thing, you can totally get it also. For people who aren't pregnant, it looks great with just a little lace cameo underneath it.
FL: Have you gotten any good advice going into motherhood that you've found helpful?
JLH: You know, somebody just told me to just enjoy it. Like all of it. The good parts, the bad parts, the sleepless nights, the nights where they do sleep– enjoy all of it like the same and just to sort of treat it as this giant gift all the way through. And that's really helped me because I've definitely done that.
FL: You are and have been such an inspiration to so many people for so many different reasons. Do you have anyone that is your inspiration?
JLH: My mom is my inspiration. I lost her unfortunately almost two years ago now, but she was my inspiration and is still my inspiration daily. In mothering, I think about her a million times a day. I have a picture of her in our baby's nursery and I look at it and go "alright, how am I doing?". So, she was really my inspiration. She was just a good person, she loved her kids more than anything in the world and I love mine the same.
FL: Other than having this amazing line and your newborn baby, do you have anything else exciting coming up?
JLH: Hahaha, it's hard to beat. A husband, a baby, and a new line– I think I'm good for now.
Extremely sweet, humble, loveable, and down to earth, what I quickly realized about Jennifer right after this interview is that while there are so many things in the past that she's done that have established her as an inspiration over the years, it's who she still remains now that makes her the inspiration she is today. And I for one can't wait to follow her along through her journey of motherhood.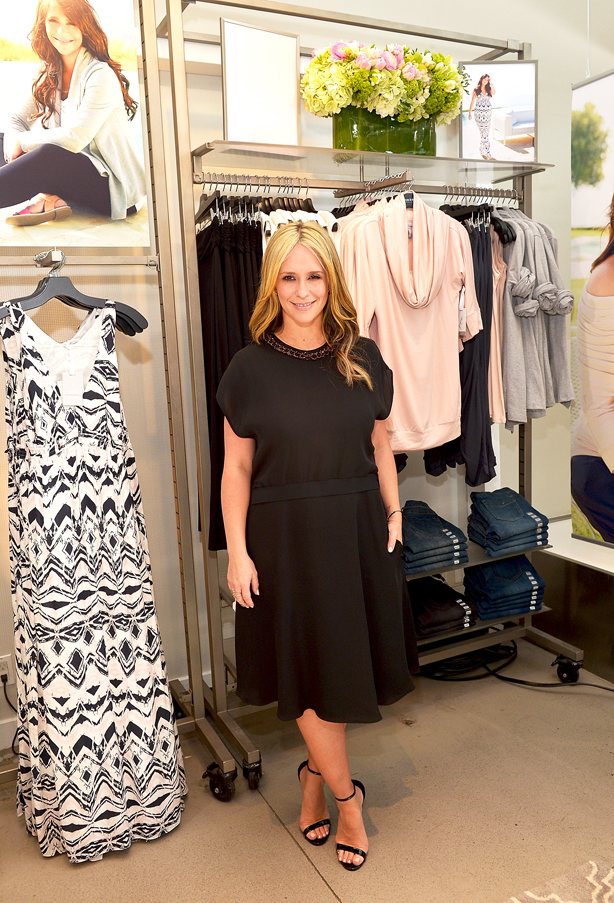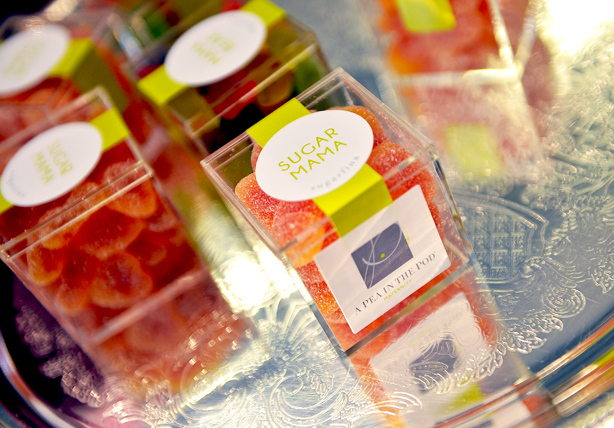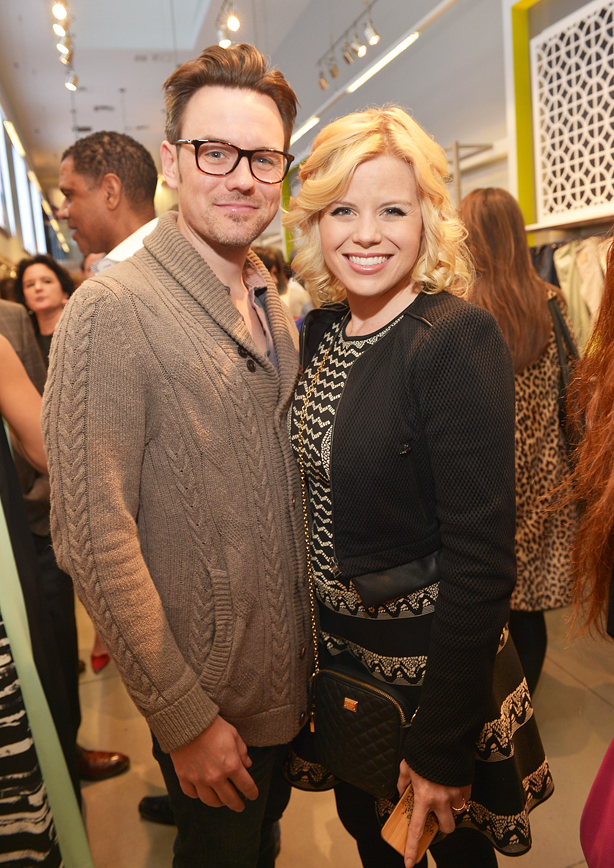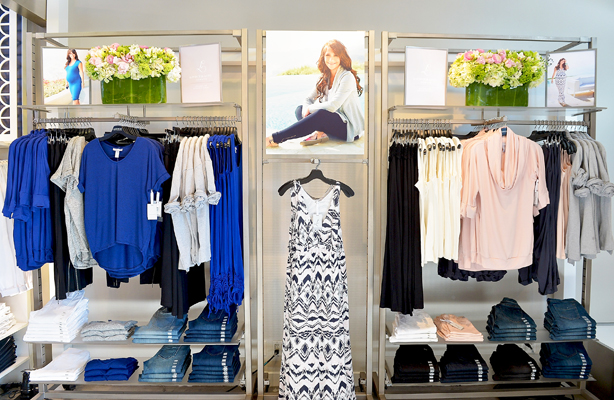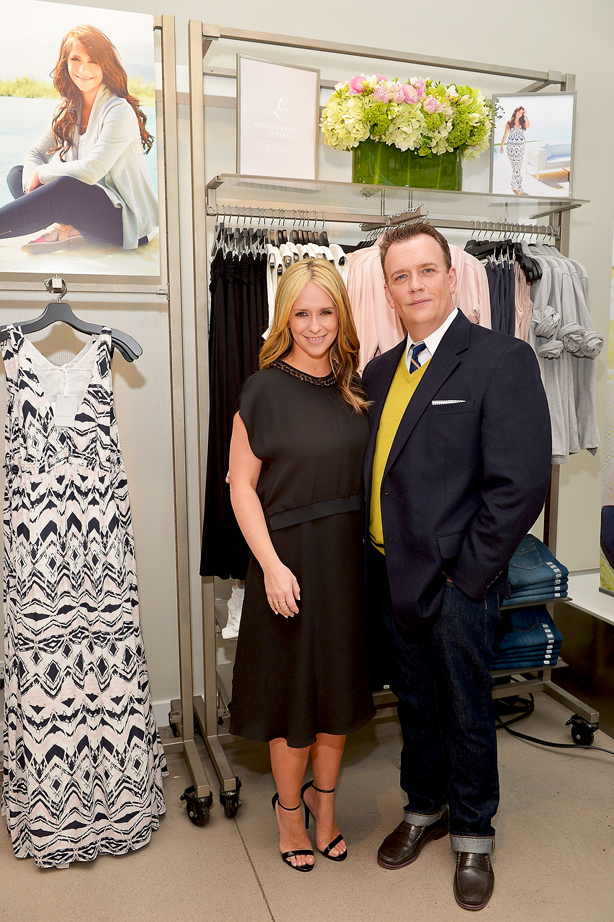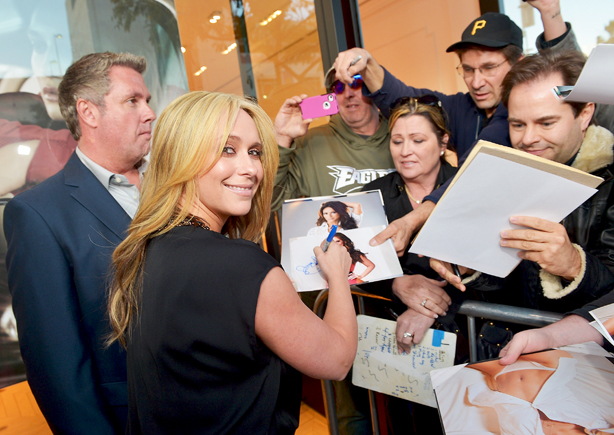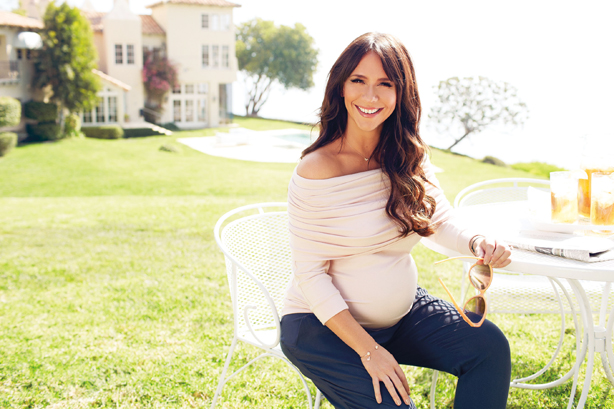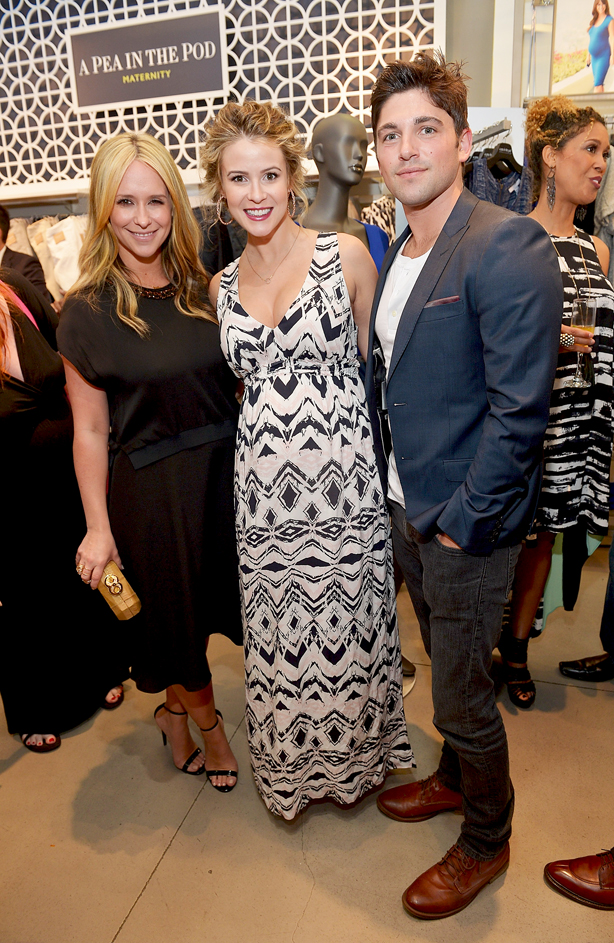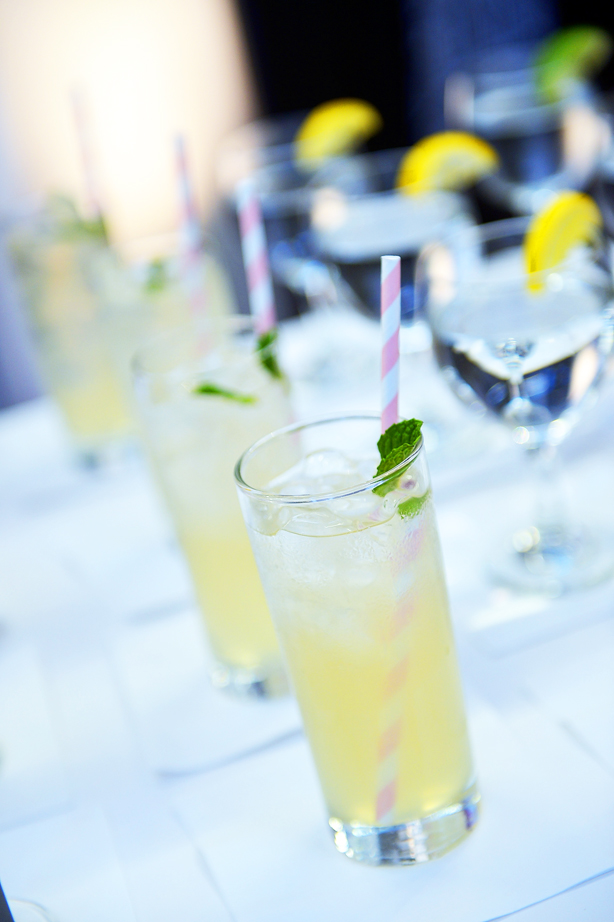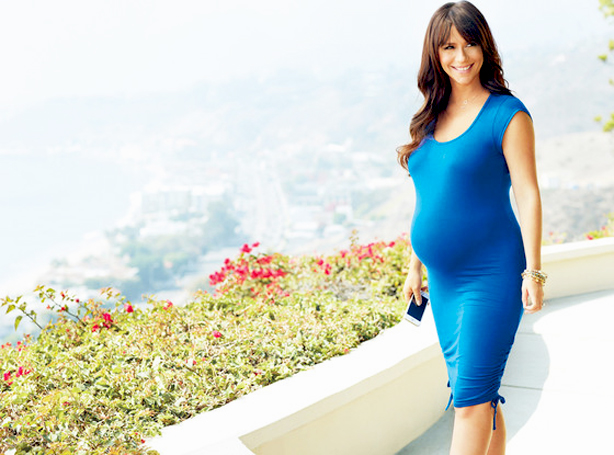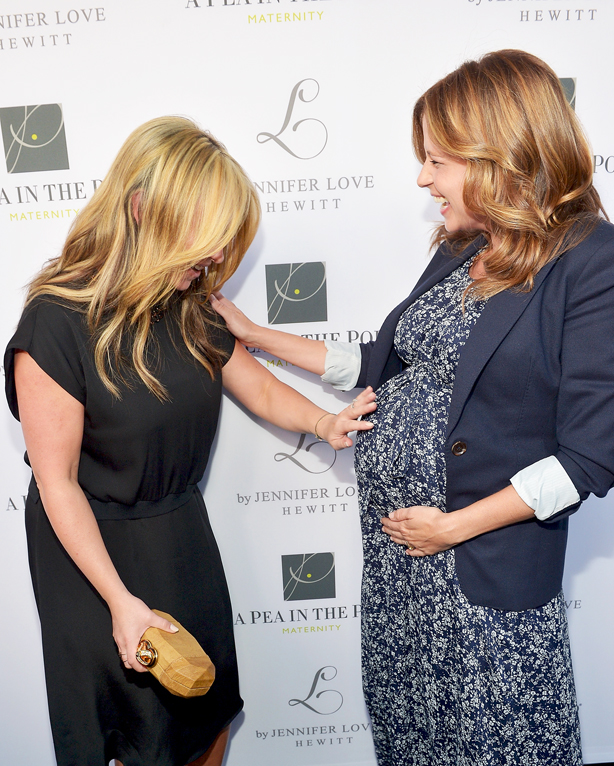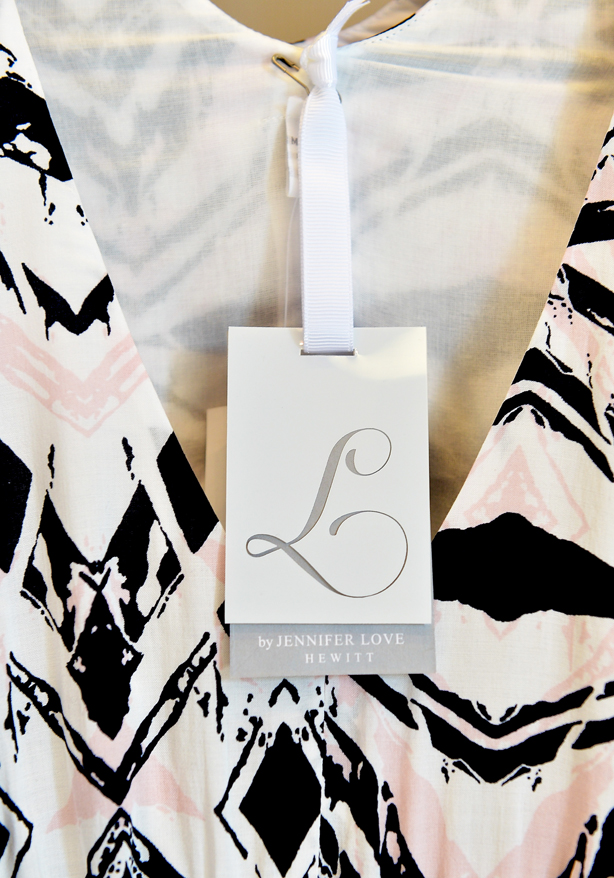 XOXO

a pea in the pod
a pea in the pod beverly hills
a pea in the pod maternity line
fashionable pregnant clothes
jenna fischer a pea in the pod
jenna fischer pregnant
jennifer love hewitt a pea in the pod
jennifer love hewitt autumn
jennifer love hewitt autumn baby
Jennifer Love Hewitt baby
jennifer love hewitt can't hardly wait
jennifer love hewitt carson daly
jennifer love hewitt ellen degeneres
jennifer love hewitt enrique iglesias
jennifer love hewitt i know what you did last summer
jennifer love hewitt jenna fischer
jennifer love hewitt l collection
jennifer love hewitt lindsey godfrey
jennifer love hewitt maternity
jennifer love hewitt maternity line
jennifer love hewitt maxi dress
jennifer love hewitt megan hilty
kendra wilkinson a pea in the pod
kendra wilkinson pregnant
lindsey godfrey a pea in the pod
megan hilty pregnant
megan hilty smash