Remember in elementary school when Valentine's Day was one of the biggest and best days of the year? We'd spend the day before Vday in class prepping our official candy-receiving baggies with stickers, glitter and markers, writing our names on them really big so no one missed where we were sitting. Then when Vday rolled around, we had a devoted time where we would go around the classroom and drop off the Valentines we spent all weekend choosing, decorating and personalizing for each classmate with cartoons on them like a dinosaur and cheesy phrases like "You're Dino-mite". And then when the day came to an end, everyone would go home to continue the Valentine's Day festivies by finishing up the full bag of red and pink themed wrapped chocolates you knew you were going to get cavities from if you finished, while reviewing all the cute Valentines acquired from the day.
As we grow older, Valentine's Day isn't as simple as dropping off a little card into a little brown baggy anymore, there's a lot of pressure of having to deliver with the perfect present, meal, and idea. Don't you wish it was just as simple as saying "You're Dino-mite"? Yet of course, for me, planning the perfect Valentine's Day is only part of the struggle. What to wear is an obstacle in itself. I love getting into the spirit of all holidays and dressing up to theme– for St Patrick's Day I need to wear green, Labor Day white on white, Christmas red and green, and of course Valentine's Day, some version of pink and red. For some reason, I typically have the most challenges compiling and putting together the perfect Valentine's Day outfit. But with my maroon turtle neck crop top and red skater skirt, I think this year I have succeeded with my task.
I hope today you too can get into the spirit, find your perfect outfit, and celebrate the day saying "You're Dino-mite" to the people you love.
Happy Vday!
xoxo, Lainey <3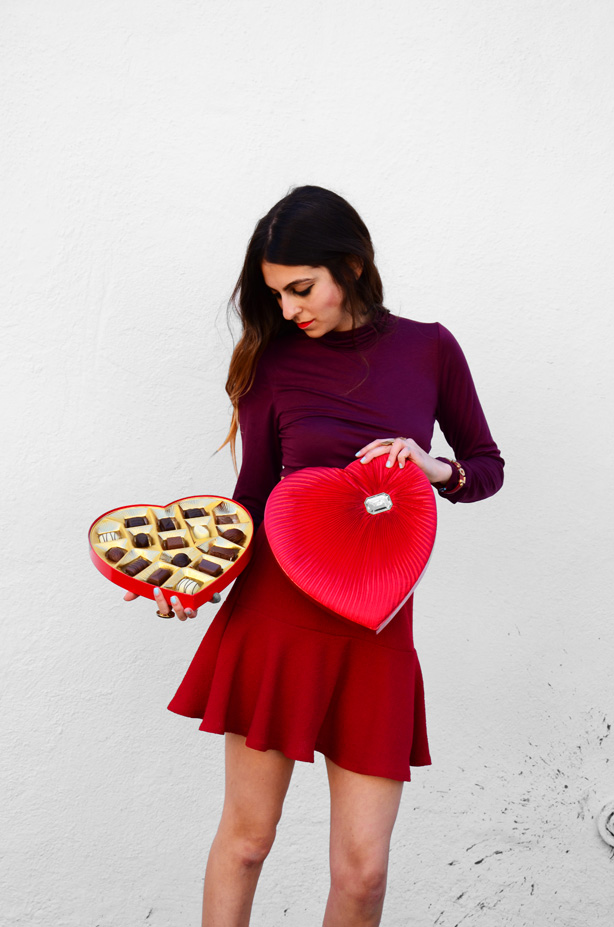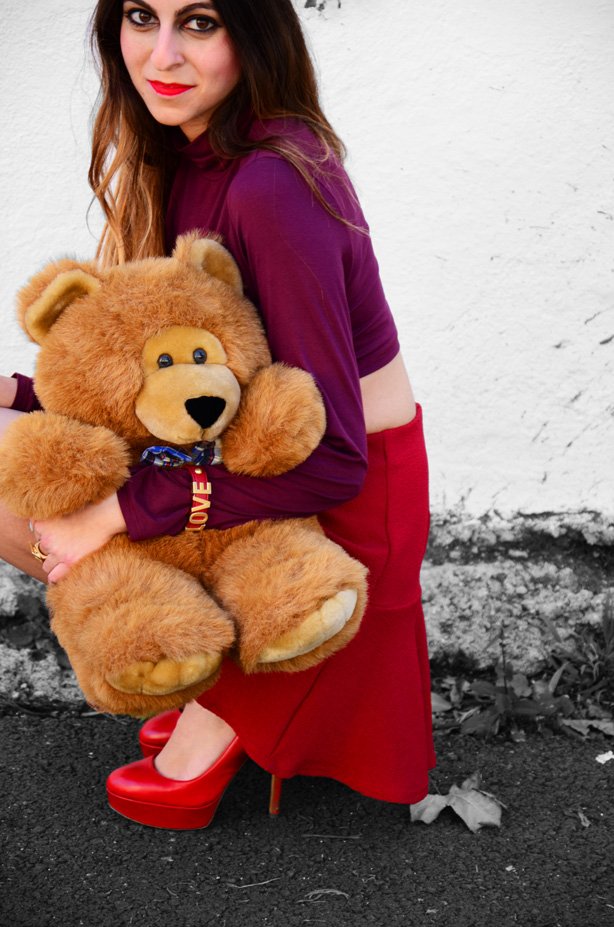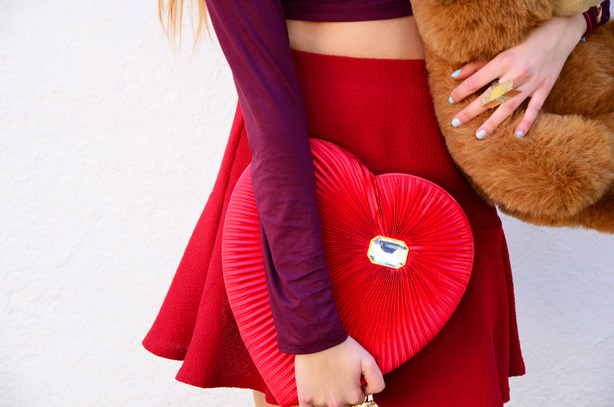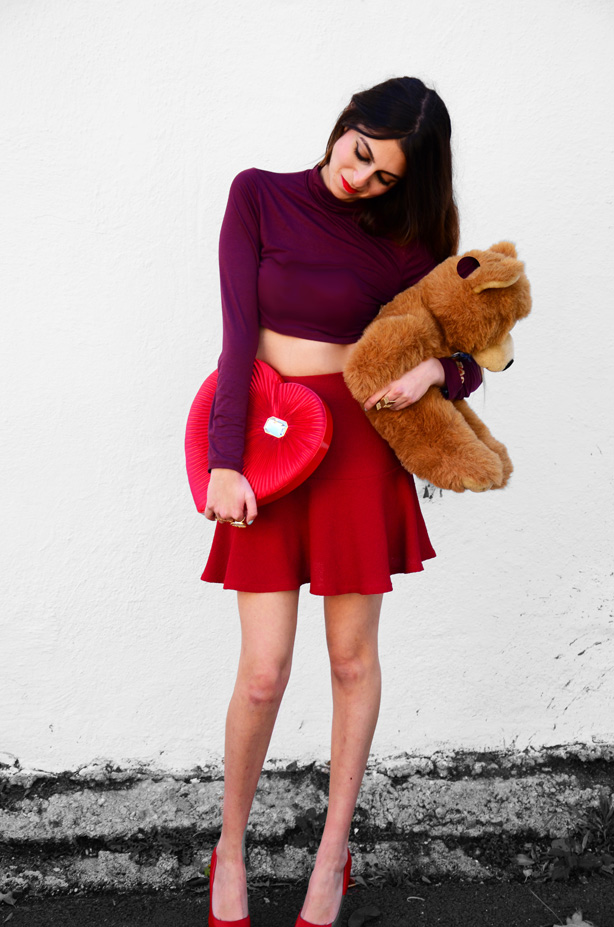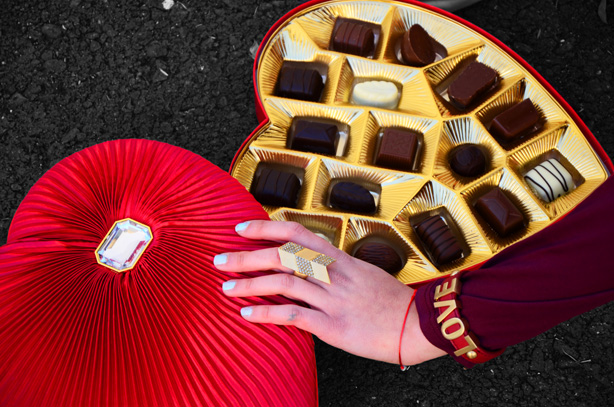 Shirt: Love Culture // Skirt: Kaitlyn (similar here) // Shoes: Aldo // Bracelet: BCBG // Ring: Lia Sophia
XOXO

chocolate
crop top
holiday
holidays
red
skirt
stuffed animal
teddy bear
turtle neck
valentine