Glasses. Some wear them for prescription. Some wear them to act like they have a prescription. Some wear them to shield them from the sun. And others just like to wear them for fun. Yet, by Corey Shapiro's standards, above all, glasses are meant to be worn as an extension of your personality. If you look back in history whether it be with some of the greatest musicians of our time or simply one of your neighborhood family or friends, a pair of glasses remind you of a person, place, or feeling that is all encapsulated in a small little frame. Corey Shapiro who is the mastermind behind the leading eyewear company called Vintage Frames, truly believes in the power of glasses and what they can mean and represent. Not only an expert eyewear historian but also the go-to eyewear consultant who has been behind the looks of all of your favorite stars and fashion moments, Corey is a true unique in his kind and in his field. Learning to appreciate glasses for more than the superficial pieces of frames that they are on the surface, I got to chat with Corey and really see the deeper meaning behind eyewear, the history of Vintage Frames, and all the details about his new collection below.
Fashionlaine: Tell me a little bit about your background. How did you get into the eyewear business?
Corey Shapiro: I've been in the vintage business, and not specifically the vintage business, but more so in the "Fashion History" business since I was about 17 years old. I started off with a vintage sneaker store in Montreal. Yet the issue with that was that it was generally too far in advance for the Montreal marketing at the time. For example, you would have someone who would come in and want a certain size shoe in something but we would only have a size 12. It was just kind of a disaster. But what wasn't was the fact that Nike at that time had realized that shoe collecting was cool and so they were trying to raise forced sneaker collectors to buy special drops. Nike thus was able to create this whole game of collectors that were now looking to collect things. These collectors were soon looking for the next nostalgic product to collect like accessories, and since vintage accessories was my specialty, we basically brought forth Vintage Frames which was an extension of the original sneaker community. We were able to start this large vintage movement which was the first vintage eyewear company that had a real truthful lifestyle brand behind it. It was the first time that an eyewear archive had really showcased history and put the focus on the fun aspect of sunglasses and not just its medical functions.
FL: So this all started in Montreal?
CS: Our main office today is still in Montreal. We're in a 10,000 sq ft warehouse that we have turned into kind of Rob Dyrdek kind of place…. except for unathletic kids. We have a giant jungle gym basically of nostalgic items and vintage video game arcades in our offices. Our office walls are made of boomboxes, we have the original Madonna's "This Used To Be My Playground" from the 80's—it's just a bunch of the craziest stuff that you could ever take in history put together. The reason Vintage Frames' homebase is Montreal is because Montreal is the only city in the world (with a large city in North America) where it's really affordable to live. If you wanted an office like this in New York City it would maybe 80,000 a month whereas in Montreal it's not even in that ballpark.
FL: I've read that you guys have collected over 250,000 pairs of vintage frames. How did you guys come about collecting so many?
CS: We have various sources all over the world, but generally we have factories, warehouses, and old stores where we've been and still continue to constantly source from at all times— therefore there's a constant, constant revolving stock. Some days we might have 300,000 pairs in stock and some days we might only have 250. We have a vast collection of vintage eyewear in the world which has kind of paved the way for many designers today. And due to our vast source and collection, we also are able to give back to companies who are looking to do retros of new frames.
FL: What's the inspiration behind the era themes of the new line?
CS: It's important to first note that we have a very different way of doing business here. We're very famous and well-known for fitting frames not to fit people's faces but to fit people's attitudes. So for us, the eyewear becomes an extension of what you're trying to portray personality wise– it gives people a little bit of a boost of confidence so that they can try something that's a bit more daring or editorial. And then if they don't feel comfortable with it, they can just take it off and put in their pocket or hand. Whereas with a tshirt or a pair of pants, you can't really walk into a place with a tshirt that you're trying to make a statement with and then all of a sudden feel uncomfortable and take off your shirt. So that's our philosophy around Vintage Frames which was then kind of translated in everything we did and designed with this collection.
There's a historical element to every single one of our frames both on references culturally as well as the actual design portions. If you take a frame like the Love/Hate frame which we just released last week, it is a combination of six different influences from different frames around the world. Since we've had frames for so many years, we're able to really study them from old field reports and get an idea of not only the history of the frames but also how well the original ones sold, if there were any problems with the constructions, and more. So when we put together this frame which is in essence a concepted Frankenstein type model with modifications and improvements from a bunch of frames from historical periods, we have the best of the best of a frame representing its time. And that's thus the way we go about the design aspect of it.
With every design, they all have some type of reference to them. With the Love/Hate frame, one of the arms says "Love" and one of the arms says "Hate" which is a big 1980's reference to Spike Lee's "Do the Right Thing" movie. There's this character Radio Raheem that had a scene where he's holding a boombox (the boombox refers back to our office) and has these rings that say Love and Hate which was the biggest cultural reference of the 1980's. So branding from a cultural standpoint goes into the frames. Then on top of it, we always have a social message to our frames as well. With these frames, it comes with a statement that with the wearer of any frames, the public is either going to love you or going to hate you. And in the middle of that love and hate is you. So you have to be comfortable enough with yourself to accept both the love and the hate sign and just do you which is in the middle.
FL: Do you have a pair from this line that's your favorite?
CS: I think the Love/Hate is my absolute favorite frame that I have ever designed because it's the first frame that I decided to put into production which took every single small element from every single one of my actual vintage frame favorites and put it into one. And it was really the beginning of making eyewear fun again and not just a regurgitated or boring reference.
FL: Do you have a favorite story from one of your sunglass fittings or clients you've worked with?
CS: I have a very interesting relationship with all of my celebrity artist clients because they're actually friends of mine. So when I work with them, I take a deep amount of pleasure in doing it. We did the most expensive frame ever made with a jeweler named Ben Baller from LA. Our buddy Cee Lo Green is famous for these big Goliath huge square glasses and so we made him a custom solid golden and diamond pair which was the most awesome, crazy, glass you can ever get. With celebrity type frames, people give me the opportunity to kind of run free because they know I'm so on beat with what they need. We have Lady Gaga for example who is to me, the new age Elton John of sunglasses where her whole persona is expressed with her eyewear. She's a lot of fun to deal with because it's not always so much fun being right, a lot of times it a lot more fun being challenged. So when you're working with a personality like a Lady Gaga or a Pharrell, you can be as researched or educated as you could possibly be, but chances are that that day, they're going to change their minds and they're going to try to go a different way because they're so heavily creative. Those are the best people to work with celebrity wise.
But in terms of experiences, we've had people come here in search of frames that their grandparents or parents have worn. They'll come in with a picture on a whim and hope that we'll potentially have something that would even remotely look like the frames they want, and we've been able to find the exact frame. That memory and emotional attachment that they've had to that frame suddenly rush back and have thus made people breakdown in tears at our offices because they're suddenly reminded of their dead father or loved one. Stuff like that between us and the clients is a lot more rewarding than the celebrity stuff any day because it makes us be apart of someone's life in a way through a fashion accessory.
FL: Is there an artist you're dying to work with on frame that you haven't worked with already?
CS: I really want to do something with Elton John. He was to me the first person who didn't care about what people thought with sunglasses. I respect people that really respect the craft of it. To me it's not just that it's fun working with an artist just because they're famous or a musician, but more so because with people like Elton John, they take so much pride behind their frames and appreciate an industry of wearable editorial eyewear.
FL: People look to you as guidance in fashion consulting and inspiration. Who or what is your inspiration?
CS: I'm most influenced by this movie "Captain Eo" with Michael Jackson. It was made in the 80's but it was really like an 80's/90's look into what the future was going to look like. I'm heavily influenced by mid 80's and early 90's view on what they thought 2015 would look like– kind of like what the "Jetsons" and "Robocop" were with all of that futuristic very wearable machinery.
FL: What do you think is the must-have shade or style we'll be seeing a lot of this summer?
CS: I really think that this summer is going to be about obviously oversized shapes with creative lenses—things like aviators that are gigantic that have lenses with triples tones in them. Something a little bit more colorful, a lot less slick and safe. Because for a while, this industry or a certain portion of it was trying to do this "Mad Men" 50's style where a lot of people thought they were the coolest in their awesome Ray Ban wayfarers or Tart Optical Frames. And I think it's going to be those same guys with that kind of cool vibe that will be coming out this summer with a lot of color. It's kind of the same mentality you'd see with a girl who puts on a pair of leggings and an oversized tshirt– I think that the oversized tshirt of eyewear is going to be the style that we'll be seeing the most of this summer.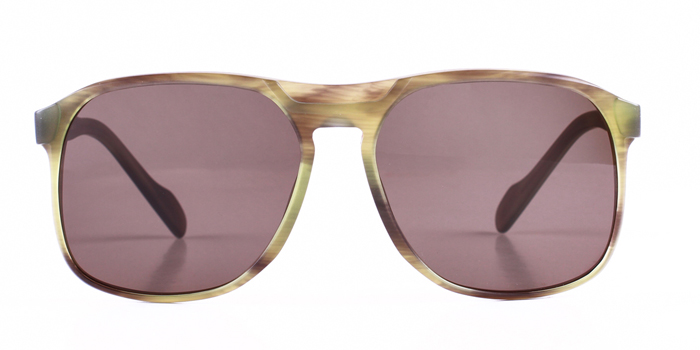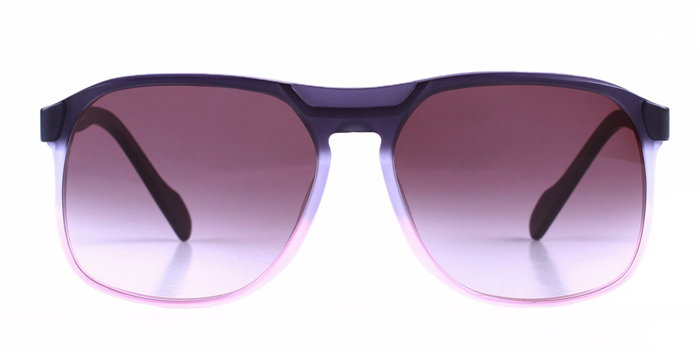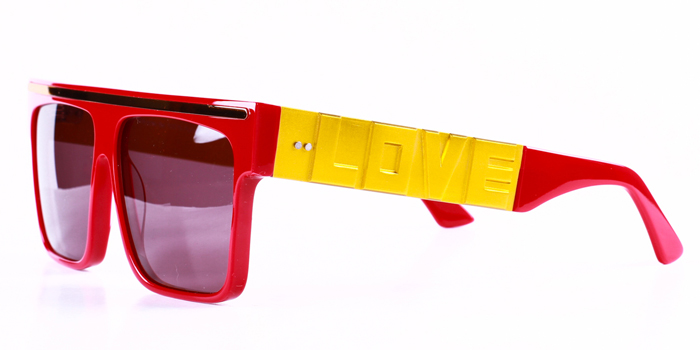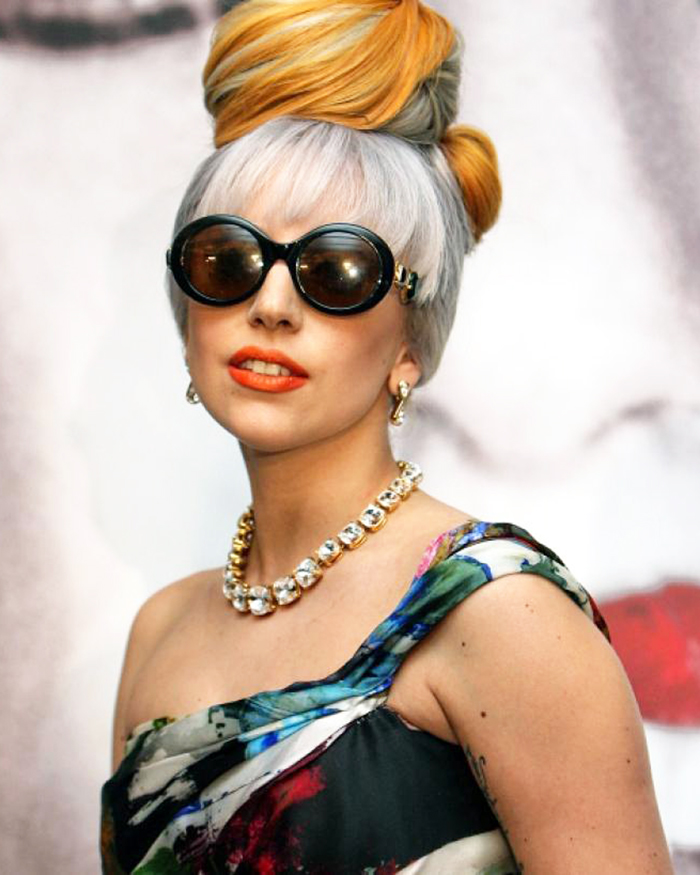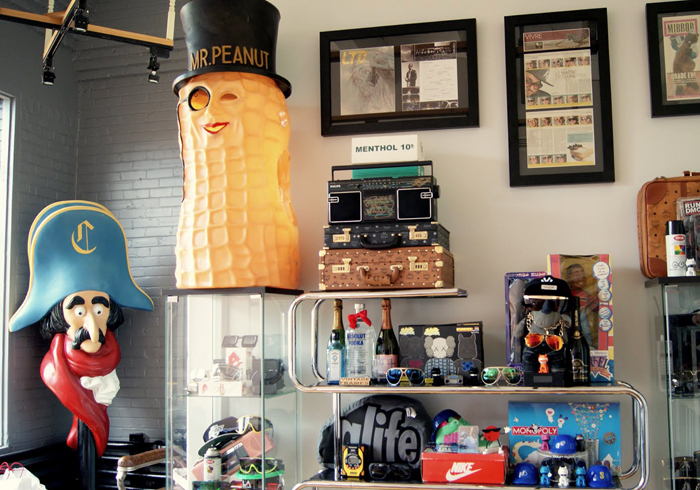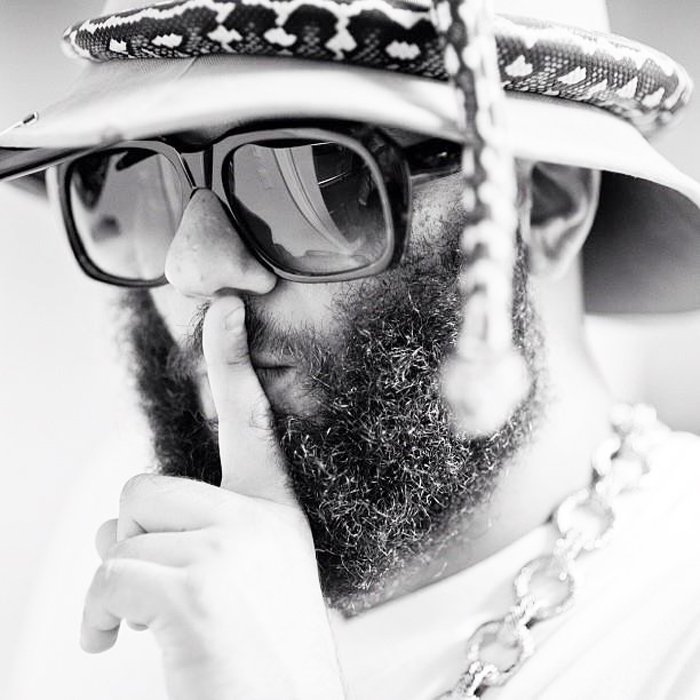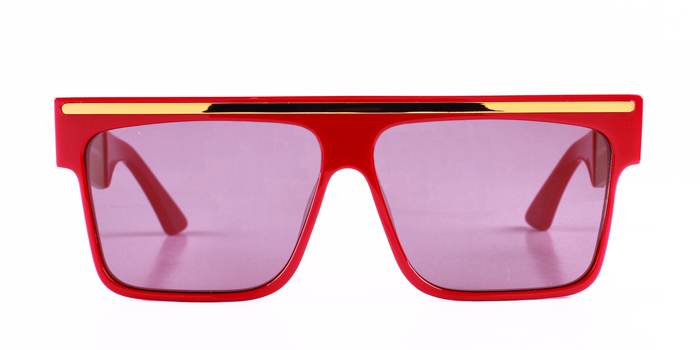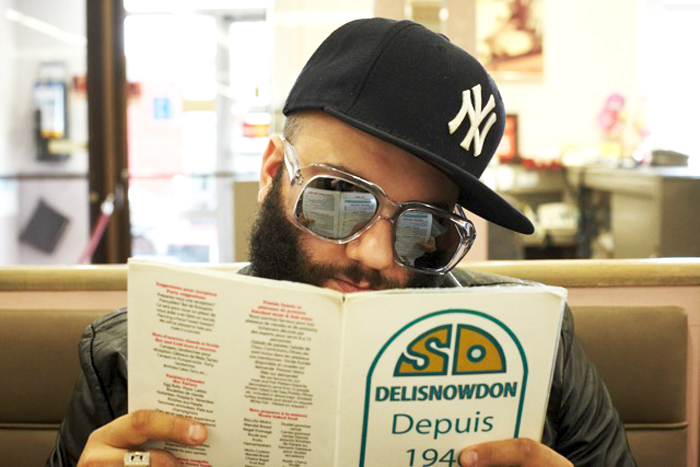 XOXO

ben baller
ben baller cee lo green
ben baller sunglasses
cee lo green goliath sunglasses
cee lo green sunglasses
celebrity sunglasses
cheap glasses
corey shapiro
corey shapiro amber rose
corey shapiro ambero rose sunglasses
corey shapiro ben baller
corey shapiro elton john
designer glasses
elton john eyewear
elton john lady gaga sunglasses
eyeglass designer to the celebrities
eyeglass frames for women
eyeglasses
eyeglasses online
eyeglasses stores
eyewear historian
fashion historian
glasses online
jetsons tv show
lady gaga corey shapiro
lady gaga sunglasses
lady gaga vintage frames
madonna this used to be my playground
michael jackson captain eo
nike vintage shoes
pharrell corey shapiro
pharrell sunglasses
pharrell vintage frames
radio raheem do the right thing
ray ban glasses
rick ross corey shapiro
rick ross sunglasses
rick ross vintage frames
robocop movie
spike lee do the right thing
spike lee do the right thingr
vintage collectors
vintage eyeglasses
vintage frames
vintage glasses
vintage inspired glasses
vintage shopping
vintage sunglasses