Photo Credits: Alexandra Wyman / Invision, Imeh Akpanudosen (WireImage for Village at the Lift), Getty Images for SBE, Michael Stewart/Getty Images, Tonya Wise/ AP, Vivien Killilea/ Getty Images, Getty Images for Oakley, Andrew Walker/ Getty Images, Fashionlaine & my Samsung Galaxy Camera
Gifting lounges, pop up restaurants, pop up bars, nightclubs, live music, and the list goes on. If there's one thing everyone can be sure of when heading to Sundance, it's that there is definitely never a dull moment. And that list didn't even include watching movies! So what happens when attendees aren't trying to catch a film or celebs aren't running around promoting one? Being in the hustle and bustle of Main Street, it was clear to see that there was plenty to keep people entertained in between movie hopping and press conferences. So putting my crop tops and headbands aside to trade in for snow boots and beanies for the weekend, I went down to the beloved Park City to get you all the inside scoop on exactly what went down at all of the exclusive happenings in between this weekend's movie madness.
Main Street was the hub and root of all things Sundance. Walking up and down the span of 5-6 blocks you'd see everything from the iconic landmarks of the famous Egyptian Theater where movie screenings were taking place to your fave celebs being one with the crowds roaming down the streets. But of course, it was really all the pop-up locations, events, and happenings that became the main stars of Main Street this past weekend. The days started off early with exclusive lounges providing treats and gifts to the beloved celebs of this year's Sundance stars. From Kari Feinstein's Style Lounge where you saw people like Aaron Paul pick up some jewelry for his girlfriend who couldn't make it into town with him to Eddie Bauer's Adventure House where people like Christina Hendricks and Elle Fanning got dressed up in some of the most stylish and warm winter jackets to the "It's So Miami" Lounge where people like Elijah Wood took part in the Hello Product kissing booth for charity, the lounges were busy and hustling every day. And then of course who can forget about the TR Suites that practically saved the day and supplied those in Park City with some of the best hair for the weekend by providing washes and blowouts for the girls and haircuts and shaves for the guys by the amazing Dove team. Yet, it was Village at the Lift that I considered "home base" for me (and for all the photographers) where you knew you were guaranteed to see any and every celeb from Selena Gomez to Maggie Gyllenhaal swing by to take their official Sundance photo in the WireImage Portrait Studio and conduct interviews with CNN and the Los Angeles Times in their on-site lounges. Stella Artois came back to the Lift again supplying tasty beers in addition to some equally delicious waffles to guests while providing live music to those that just needed a little break from the snow. But if one was looking for a real meal to fill them up (and to help the avoid the case of the altitude sickness), the Stella Artois Cafe upstairs featuring the chefs from Animal or Udi's Gluten Free Table further down on Main Street had people covered, providing exclusive reserve dining with some of the best food that I have ever had. Yet, it wasn't all just lounging and hanging, people did some serious sports partaking too! Throughout the weekend, the famous Oakley's Learn To Ride with AOL was back in action to provide exclusive lessons on the Utah slopes with attendees like Kellan Lutz, Adrian Grenier, Chanel Iman, and Krysten Ritter all about it. And then of course, as Sunday rolled around, it was as if the snow town instantly became a football town with constant rumbles and talks about everything Seahawks and 49'ers. And with that, Sundance too knew how to have the handled through Paige Hospitality Group's Third Annual Game Watch where they turned TAO, the resident nightclub for the weekend, into a football party with large TV screens airing the game and a side of McDonald's fries and McNuggets being tray passed throughout the vicinity.
And as the days turned into nights, the celebrations didn't stop there. Private estates became the homes to dinners for some provided by Luminara and SOS for Oakley's Learn To Ride, Kellan Lutz's clothing line Abbot + Main, and the pre-screening dinner for Diane Kruger's new film The Better Angels. And back across town, the famous and beloved bar Rock & Reilly's held some celebrations of its own, providing exclusive tastings of the soon to be opened Yellowtail Sunset Strip restaurant in LA to cast parties for people like Shailene Woodley and her new movie White Bird In A Blizzard. Yet, it wasn't only Rock & Reilly's that decided to make a visit from LA to the snow. One of my fave spots, Sayer's Club, made it out as well with SLS Las Vegas Presents Sayers Club. And in true Sayer's manner, they had exclusive performances both scheduled like those from Capital Cities to impromptu ones like those of Adrian Grenier hitting the stage with his harmonica. And of course, for the people who just wanted to do a little partying in the snow? Don't worry, they weren't forgotten about either. Park City Live teamed up with Billboard and SONOs, which was the home to a gifting lounge during the day, to provide the ultimate concert experience and venue at night with performances by Kaskade & Skyler Grey, Steve Aoki, 2Chainz, and Nervo. Yet, as everyone wrapped up all that they were doing and partaking in throughout the day and night, anyone that was anyone that wanted to party (and that actually knew someone that could get them in) knew that the real ending spot every night was TAO Nightclub which stayed open till 4 AM and was a guaranteed shoe-in to be the ultimate ending to the perfect and best time in the snow.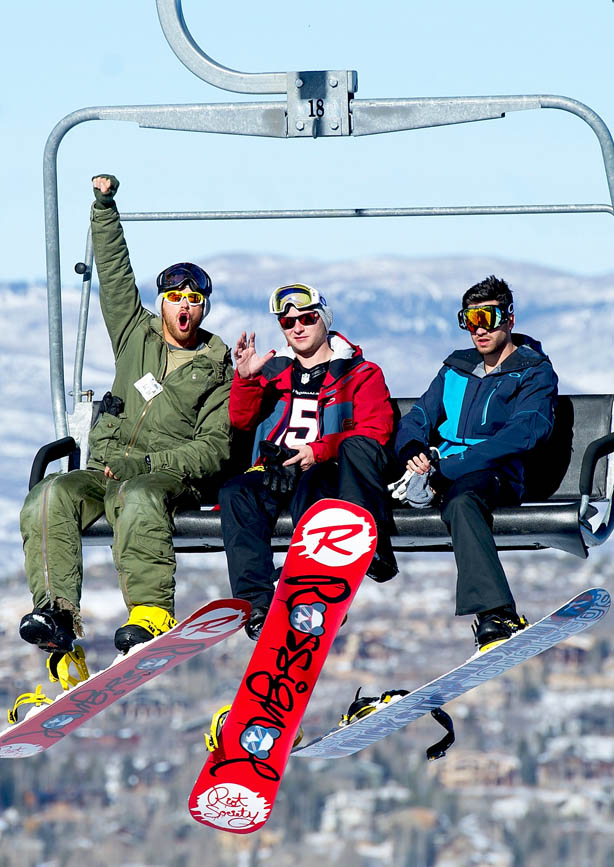 Kellan Lutz and friends taking a lift at Oakley's Learn To Ride with AOL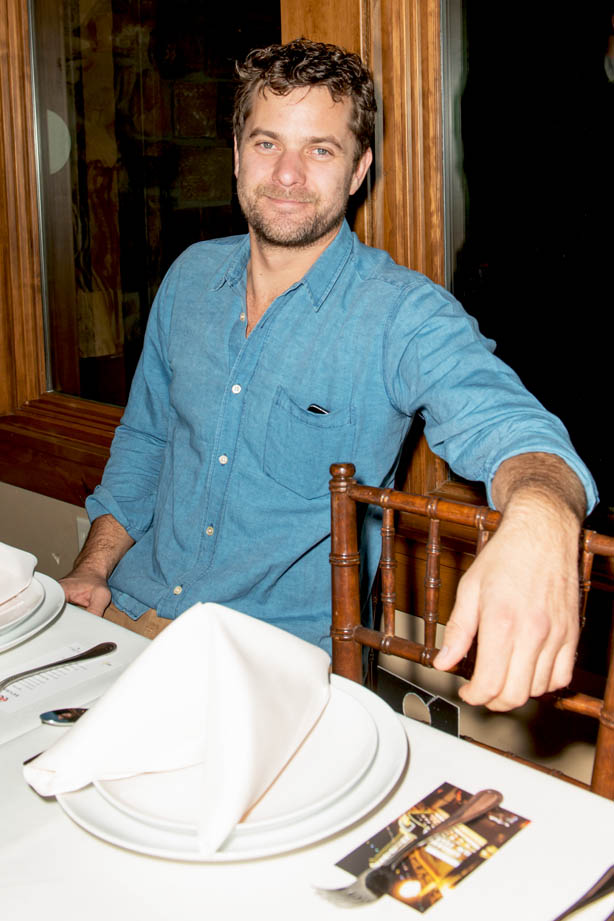 Joshua Jackson at The Better Angels Pre-screening Dinner presented by Luminara and SOS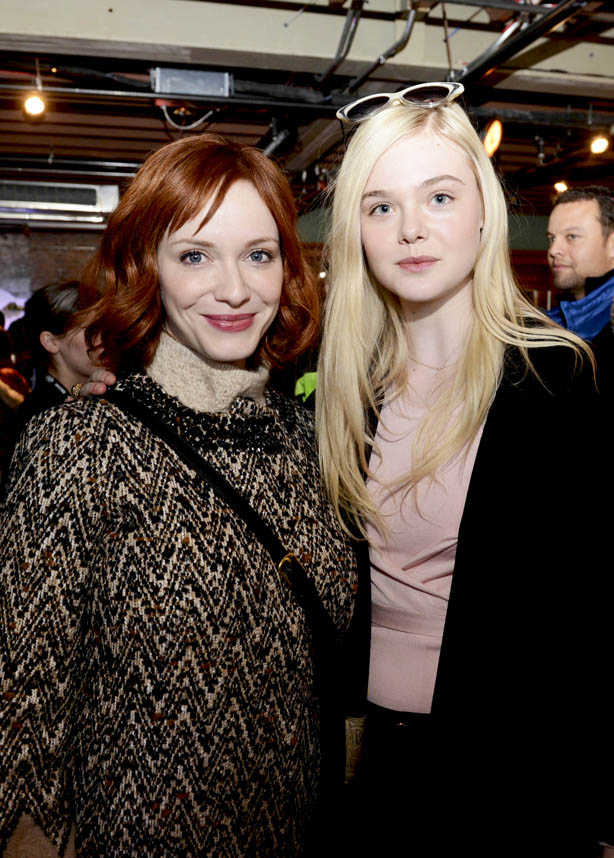 Christina Hendricks and Elle Fanning at Eddie Bauer's Adventure House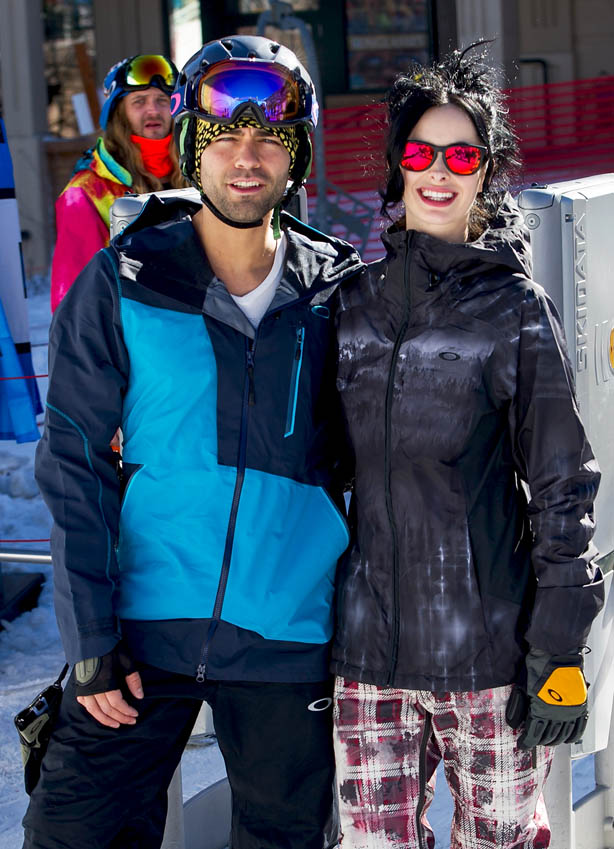 Adrian Grenier and Krysten Ritter in between skiing sessions at Oakley's Learn To Ride with AOL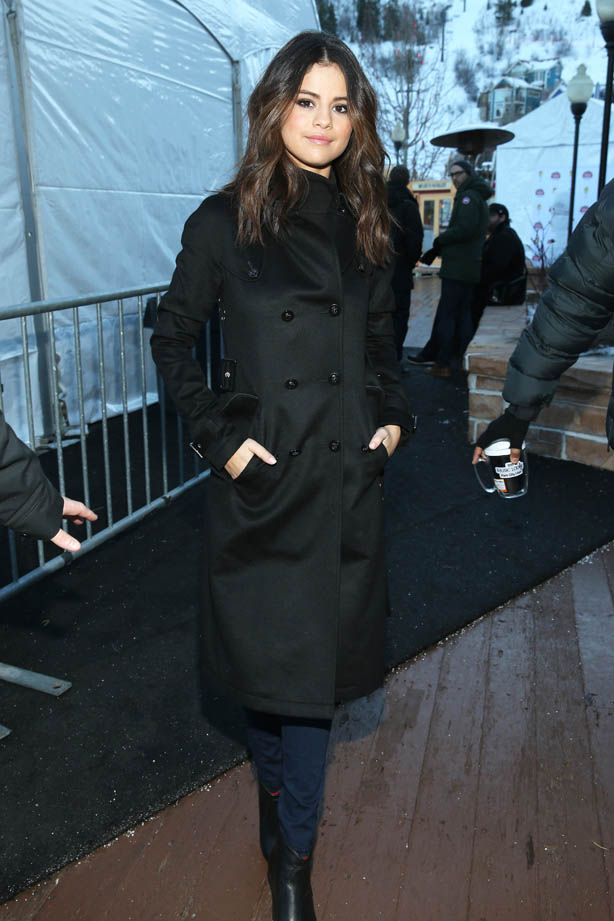 Selena Gomez at Village at the Lift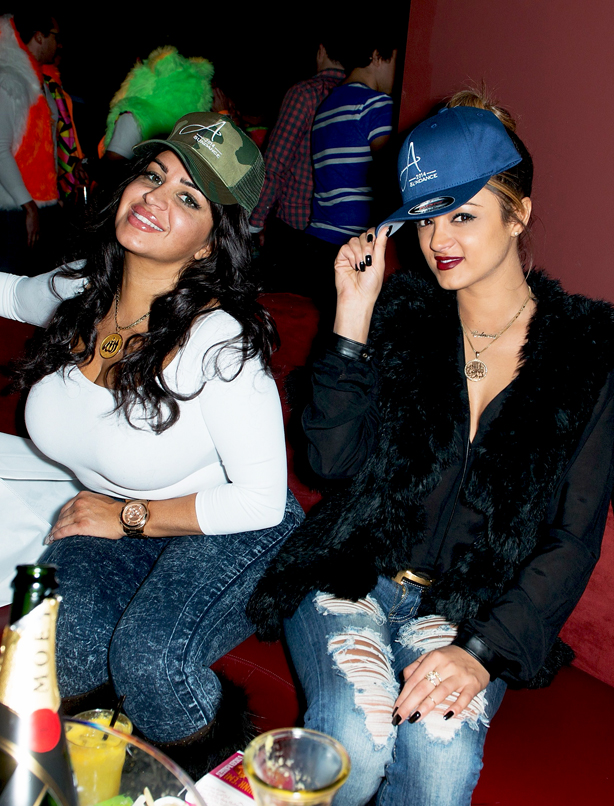 Shah's of Sunset MJ & GG celebrating football at the Paige Hospitality Group's Third Annual Game Watch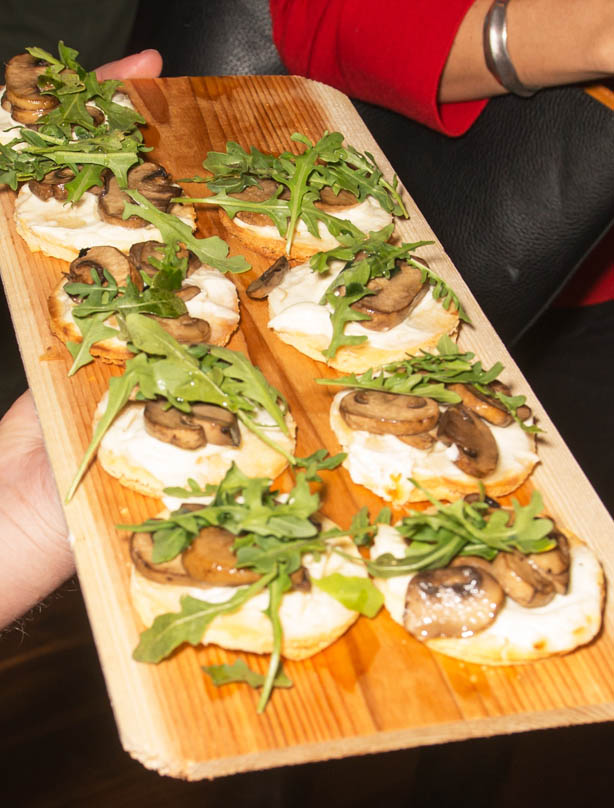 Tasty treats at the Luminara and SOS private dinners provided by Hotel Chantelle and Executive Chef Seth Levine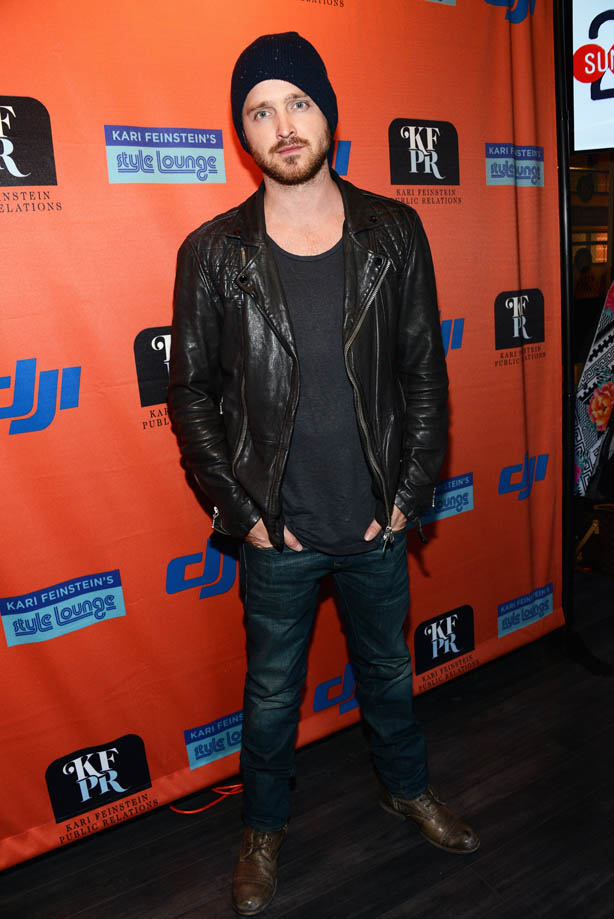 Aaron Paul swinging by Kari Feinstein's Style Lounge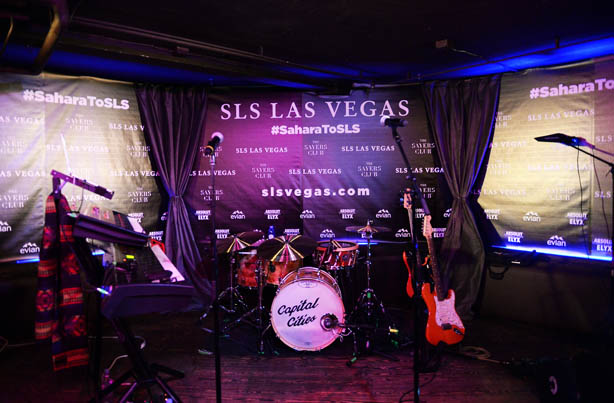 Capital Cities getting ready to perform at SLS Las Vegas Presents Sayer's Club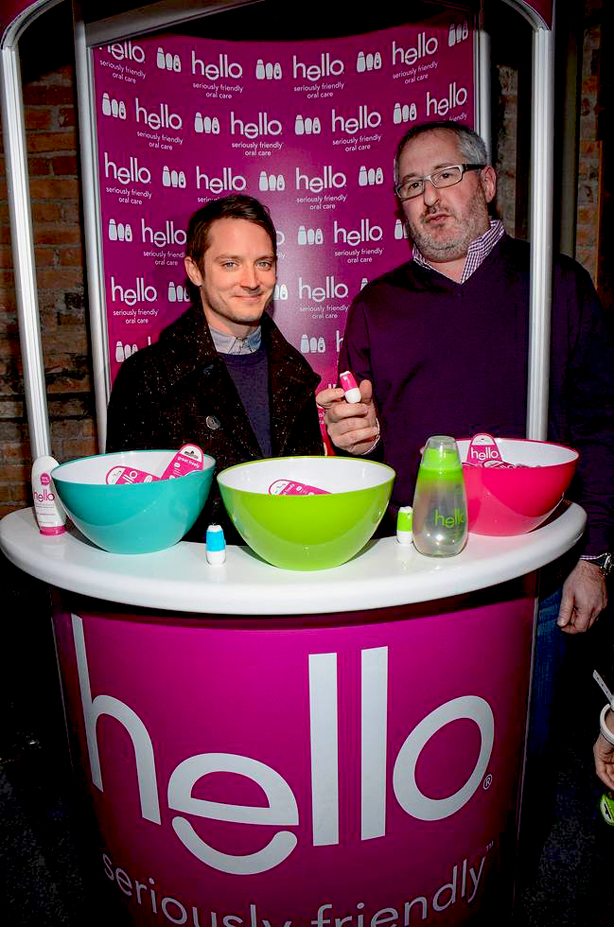 Elijah Wood partaking in the Hello Product kissing booth for charity at the "It's So Miami" Lounge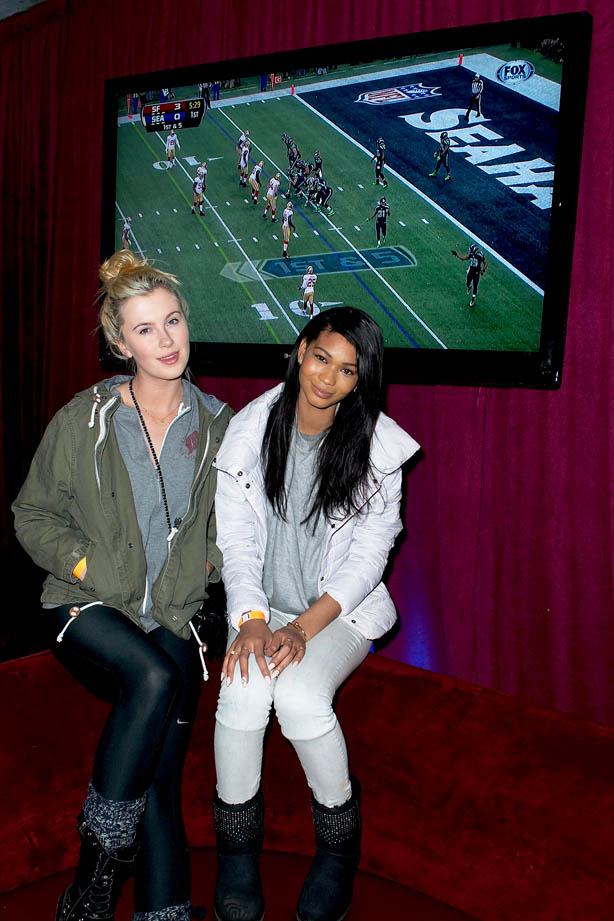 Models Ireland Baldwin and Chanel Iman at Paige Hospitality Group's Third Annual Game Watch catching the game on jumbo Element Electronics HD televisions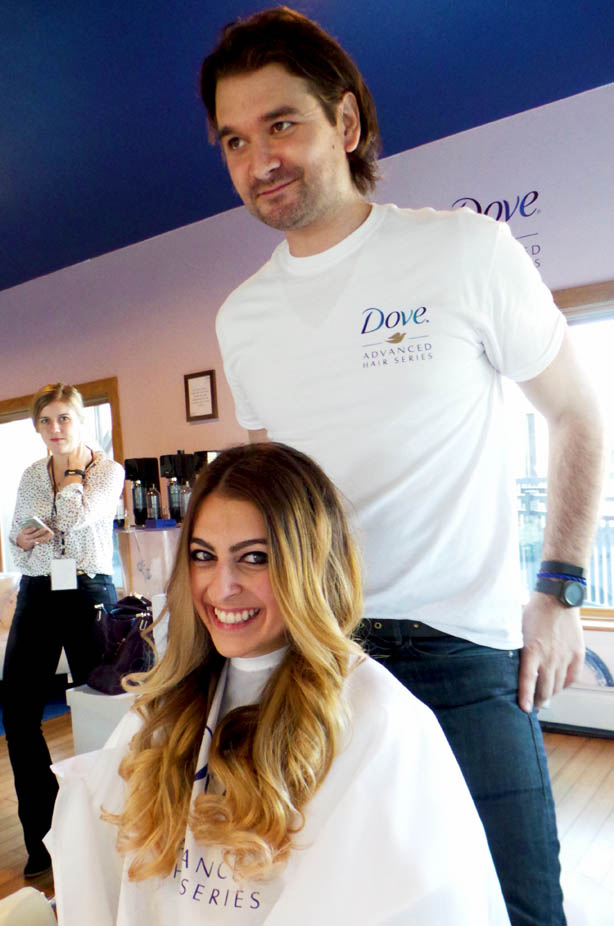 Me getting my epic blowout by the Dove experts at the TR Suites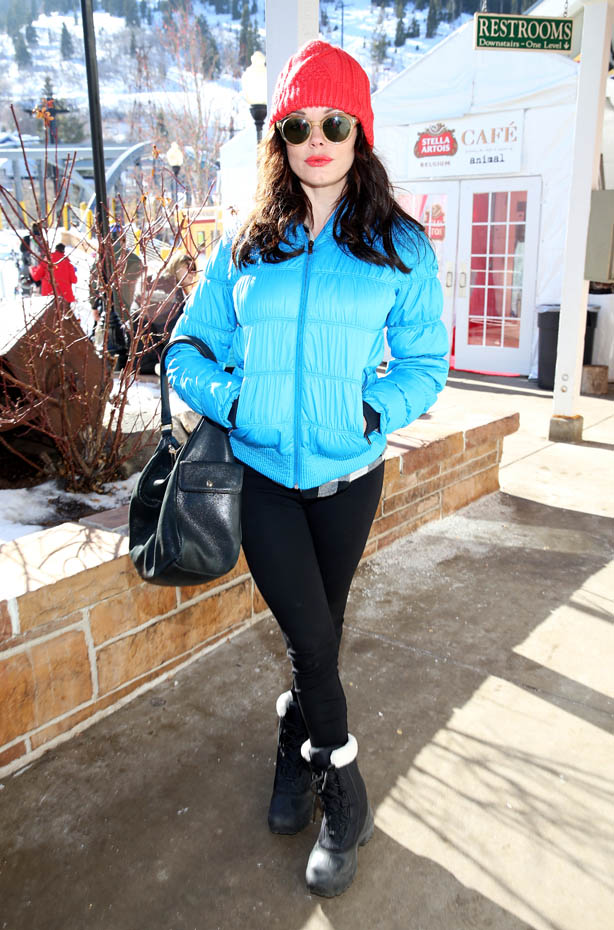 Rose McGowan stopping by Village at the Lift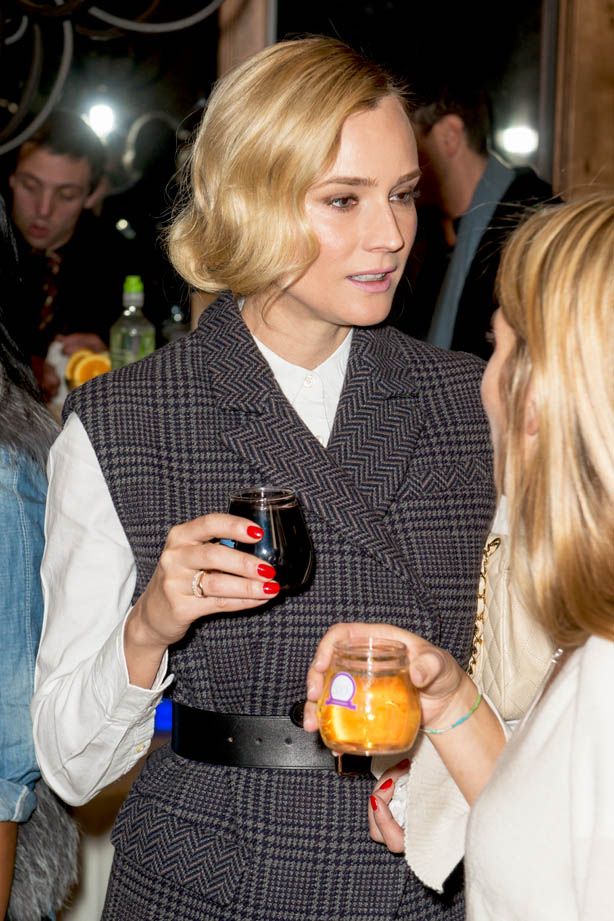 Diane Kruger sipping on Stack Wines at celebrating her movie at The Better Angels Pre-screening Dinner presented by Luminara and SOS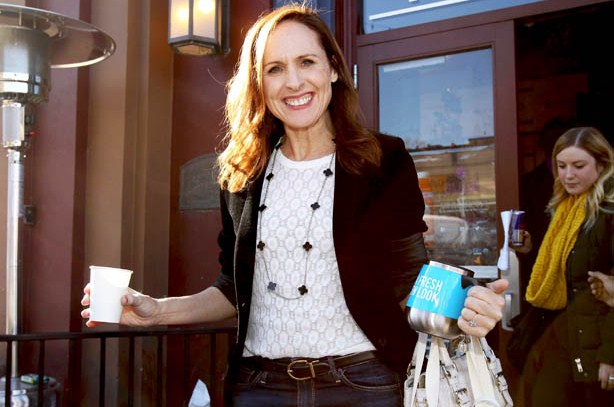 Molly Shannon stopping by Park City Live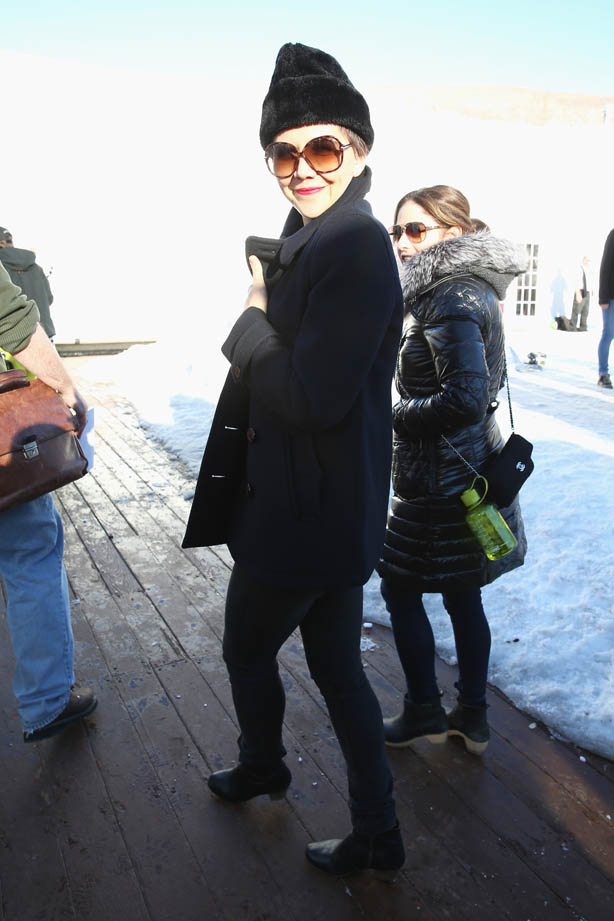 Maggie Gyllenhaal in between sessions at Village at the Lift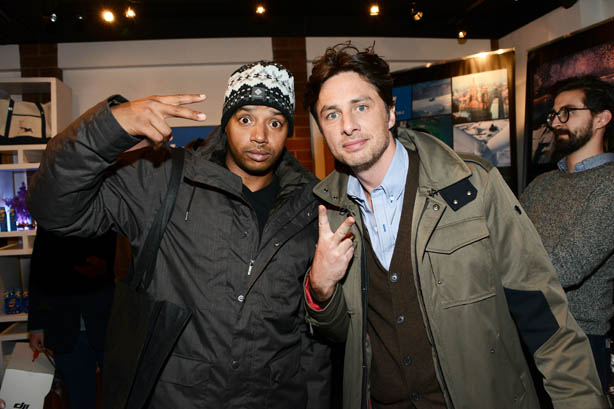 Scrubs co-stars Donald Faison and Zach Braff reunite at Kari Feinstein's Style Lounge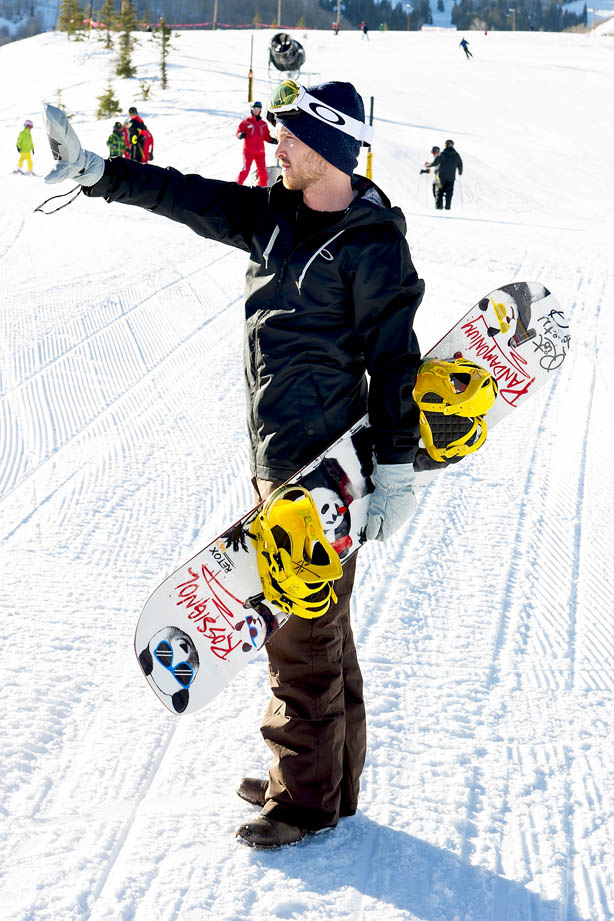 Aaron Paul hitting the slopes at Oakley's Learn To Ride with AOL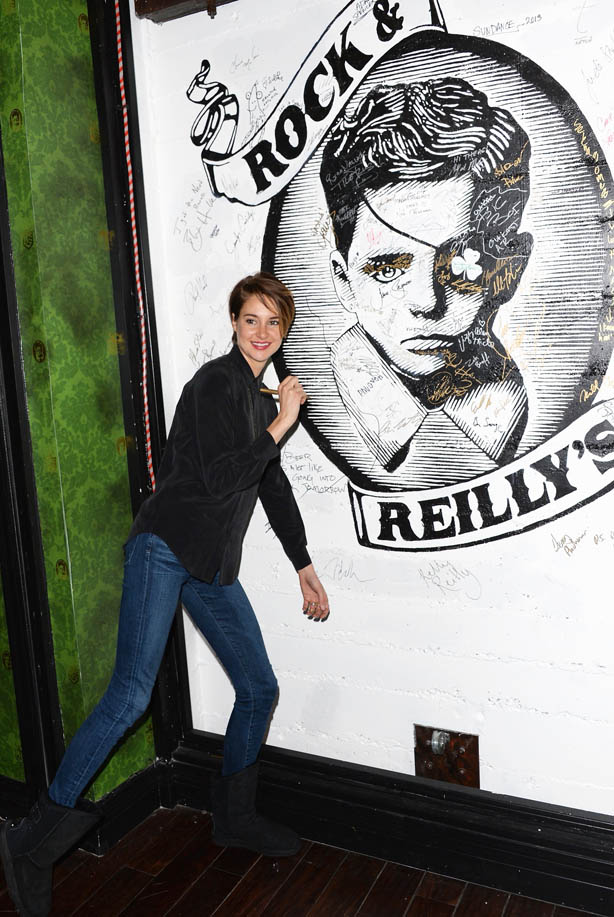 Shailene Woodley celebrating her movie White Bird In A Blizzard at Rock & Reilly's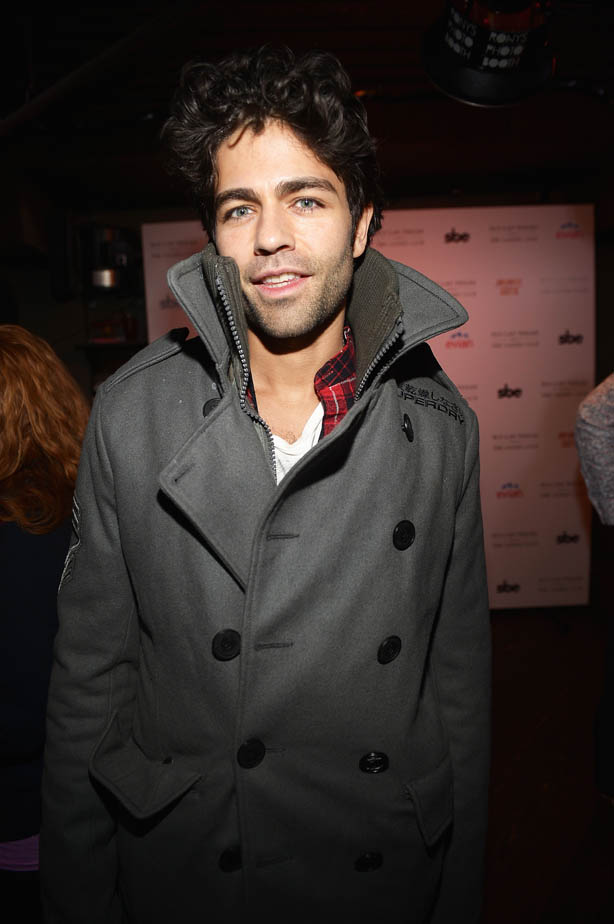 Adrian Grenier at SLS Las Vegas Presents Sayer's Club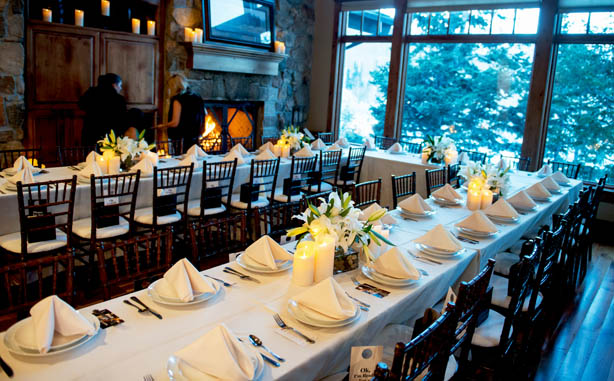 The setting for Luminara and SOS's private dinners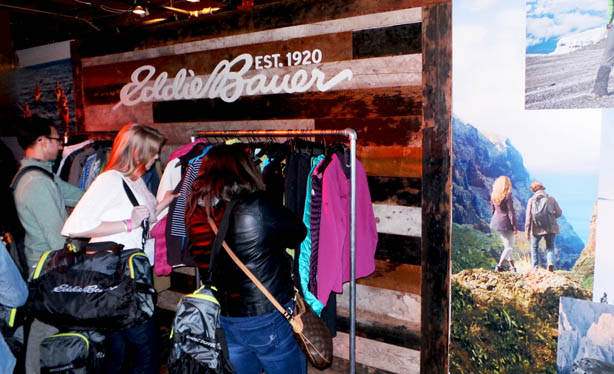 Eddie Bauer's Adventure House

Dove Advanced Hair Series Salon at the TR Suites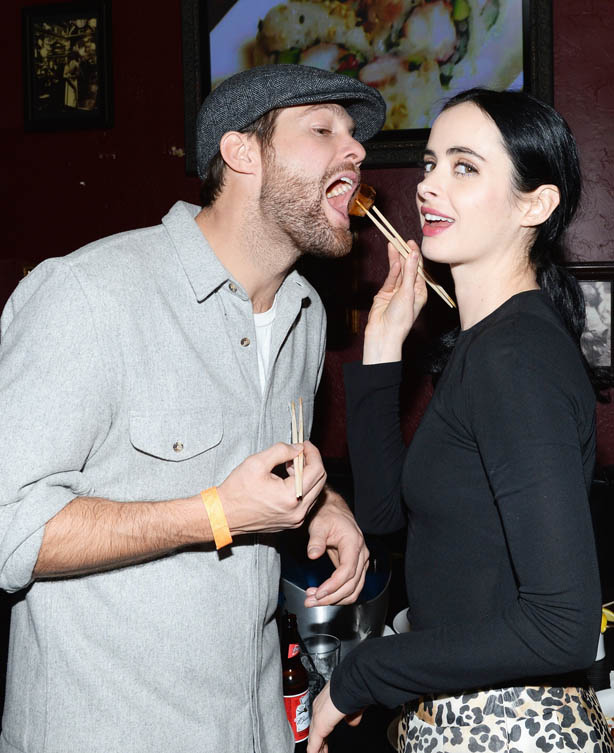 Geoff Stults and Krysten Ritter at the sneak preview of Yellowtail Sunset Strip at Rock & Reilly's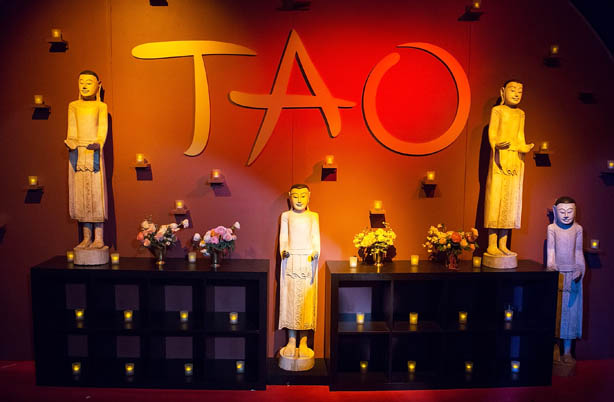 TAO Nightclub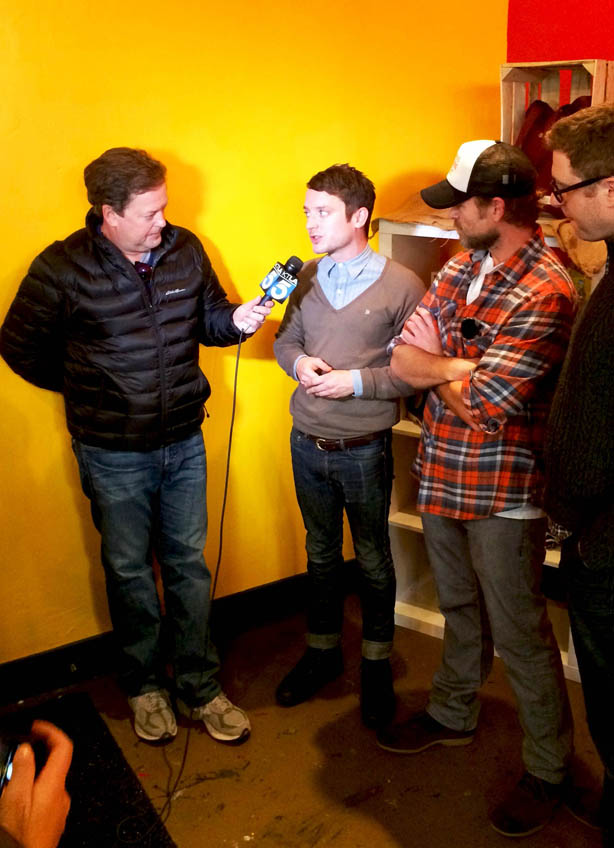 Elijah Wood getting interviewed by KTLA's Sam Rubin at the #SocialFilmLoft powered by Google +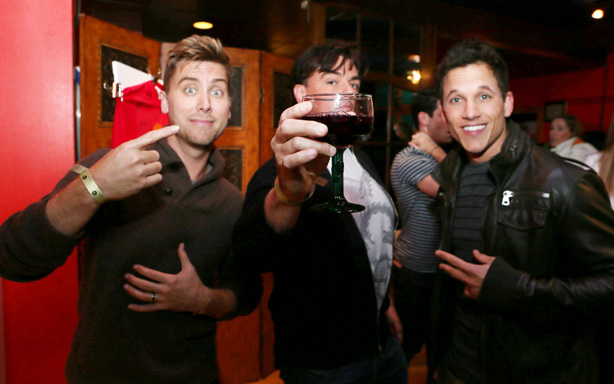 Lance Bass having fun with friends at the TR Suites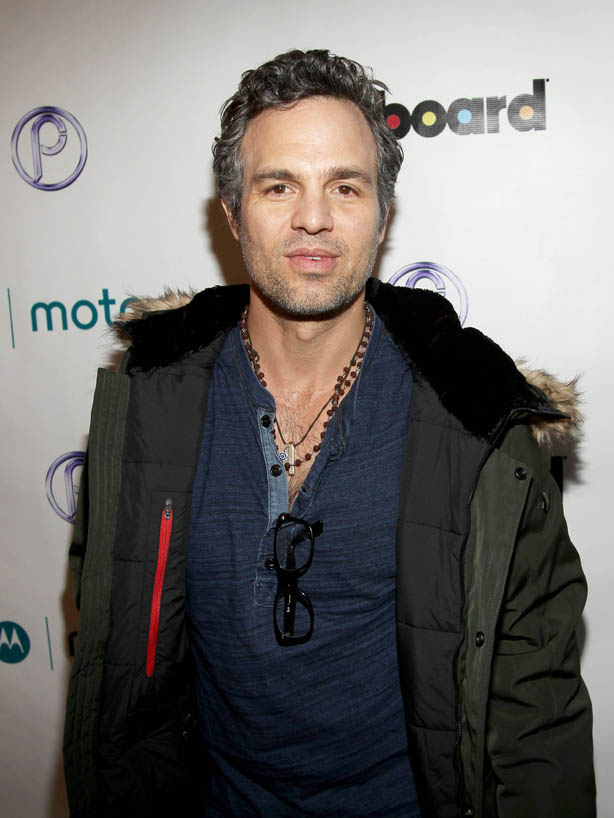 Mark Ruffalo stopping by Park City Live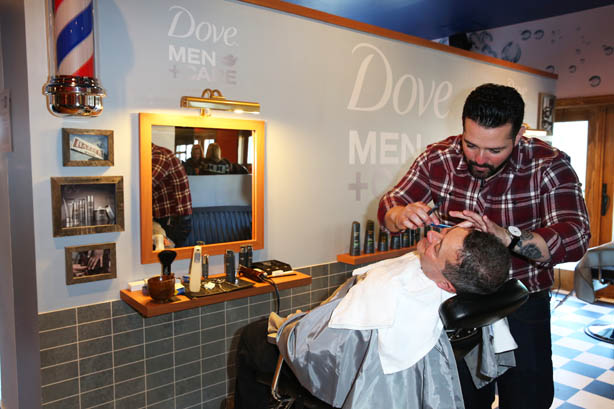 Dove Men + Care Barbershop at TR Suites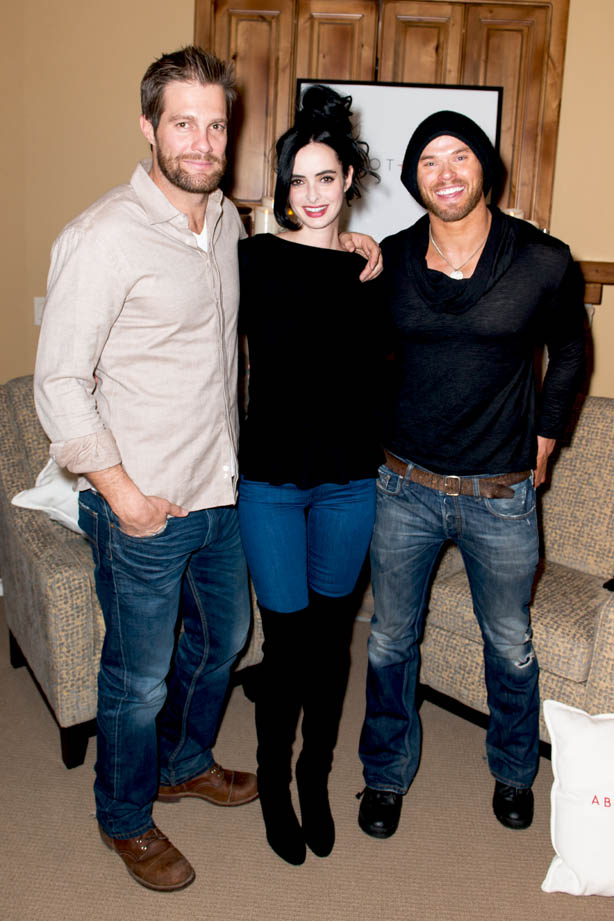 Geoff Stults, Krysten Ritter, and Kellan Lutz at Abbot + Main Private Dinner presented by Luminara and SOS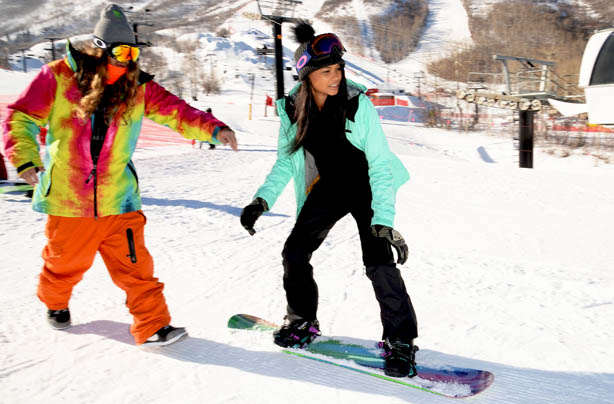 Chanel Iman taking snowboarding lessons at Oakley's Learn To Ride with AOL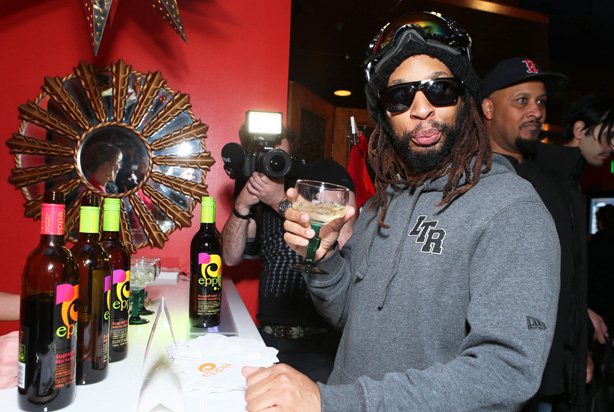 Lil Jon enjoying some drinks at the TR Suites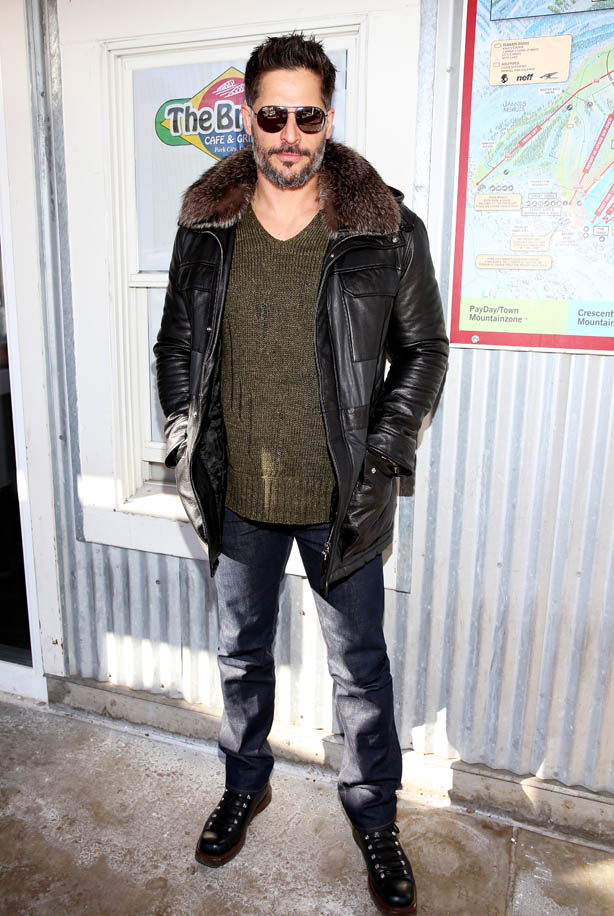 Joe Manganiello at Village at the Lift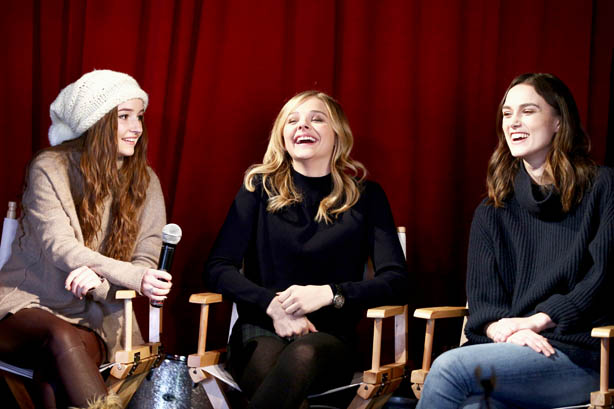 Kaitlyn Dever, Chloe Moretz and Keira Knightley all smiles while answering questions at Village at the Lift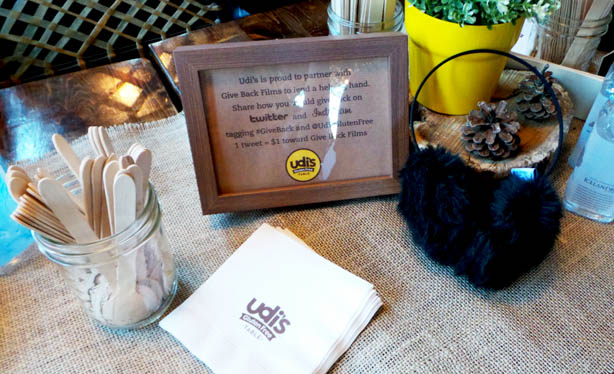 Udi's Glutten Free Table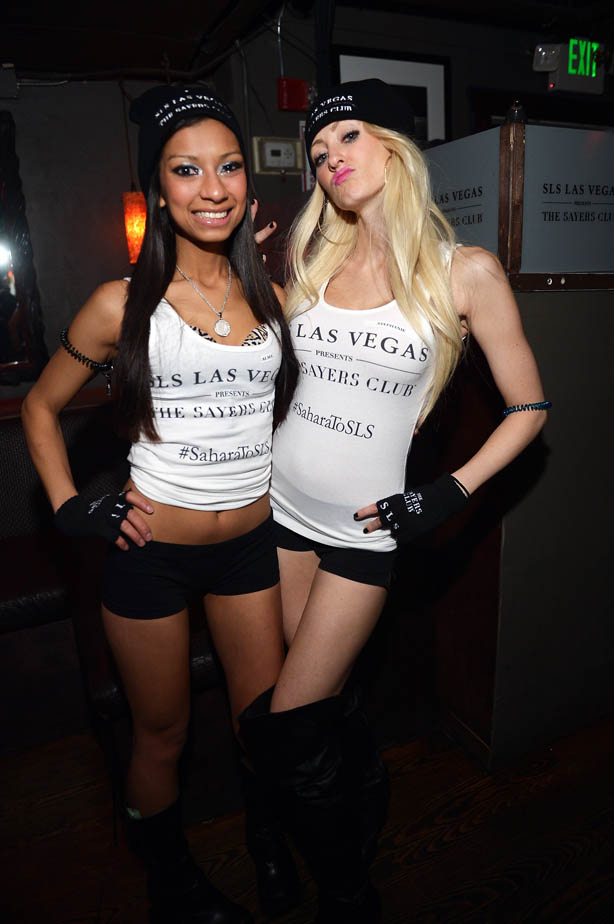 SLS Las Vegas Presents Sayer's Club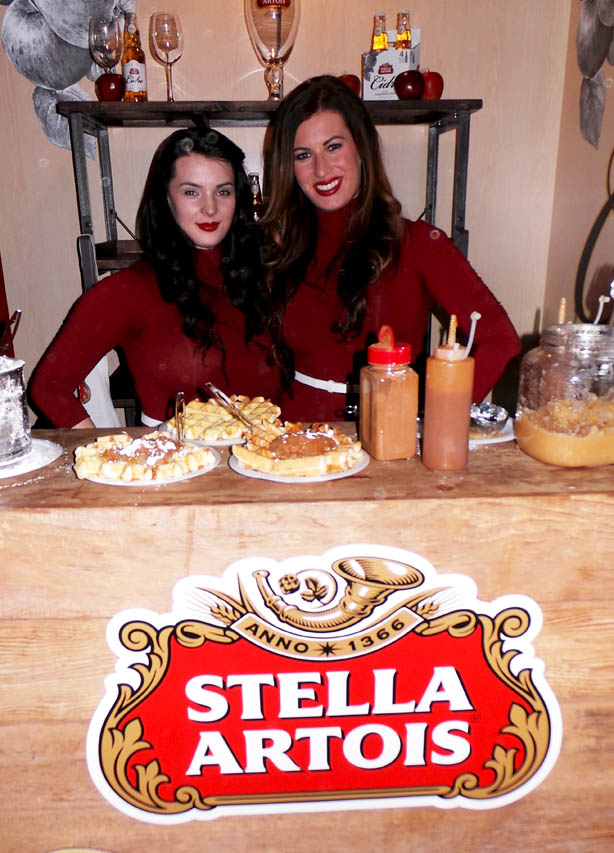 The Stella Artois Cafe at Village at the Lift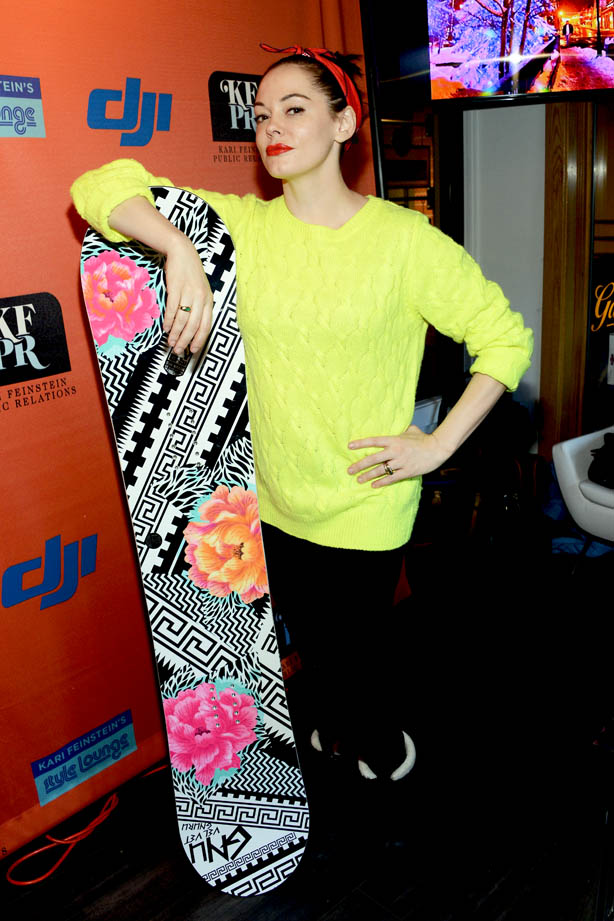 Rose McGowan picking up a snowboard at Kari Feinstein's Style Lounge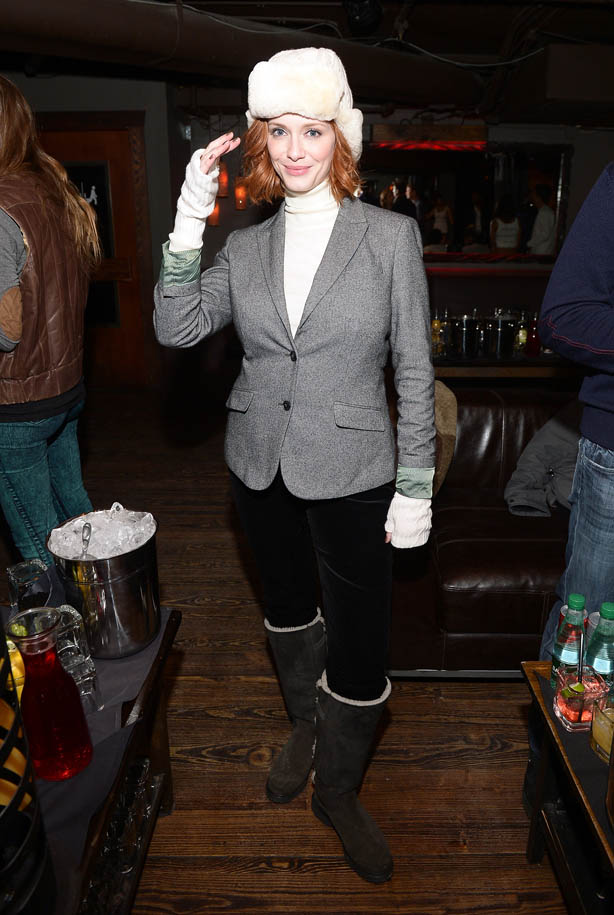 Christina Hendricks at SLS Las Vegas Presents Sayer's Club

TR Suites
XOXO

aaron paul gifting suite
aaron paul sundance
adrian grenier krysten ritter
adrian grenier krysten ritter sundance
adrian grenier sayer's club
adrian grenier snowboarding
adrian grenier sundance
capital cities performance
capital cities sundance
chanel iman sundance
chloe moretz sundance
christina hendricks elle fanning
diane kruger sundance
diane kruger the better angels
donald faison zach braff scrubs
donald faison zach braff sundance
dove hair salon
elijah wood sam rubin
elijah wood sundance
elle fanning sundance
geoff stults krysten ritter kellan lutz sundance
geoff stults krysten ritter sundance
gg sundance
harry styles sundance
ireland baldwin chanel iman
ireland baldwin sundance
it's so miami lounge
joe manganiello sundance
joshua jackson sundance
joshua jackson the better angels
kaitlyn dever chloe moretz keira knightley
kaitlyn dever sundance
kari feinstein's style lounge
kaskade skylar grey sundance
kaskade skyler grey
keira knightley sundance
kellan lutz abbot and main
kellan lutz snowboarding
kellan lutz sundance
krysten ritter snowboarding
krysten ritter sundance
lance bass sundance
lil jon birthday
lil jon gifting suites
lil jon snowboarding
lil jon sundance
lindsay lohan sundance
luminara and sos
maggie gyllenhaal sundance
mark ruffalo sundance
nervo park city live
nervo sundance
oakley's learn to ride
one direction sundance
paige hospitality group
park city events
park city live
rock and reilly's
rose mcgowan sundance
sayer's club
selena gomez sundance
shahs of sunset mj gg
shahs of sunset sundance
shailene woodley sundance
sls las vegas
stella artois lounge
steve aoki sundance
sundance
sundance 2014 events
sundance events
sundance film festival
sundance film festival 2014
sundance parties
talent resources suites
tao nightclub
trsuites
village at the lift
white bird in a blizzard