18 Years later and I've ALWAYS wanted to recreate the Lizzie McGuire Isabella costume! That movie is so iconic and one of my all-time FAVES so I'm sooo thankful that my fellow Halloween lover bestie, Isael(la) was willing to recreate this with me for this year!!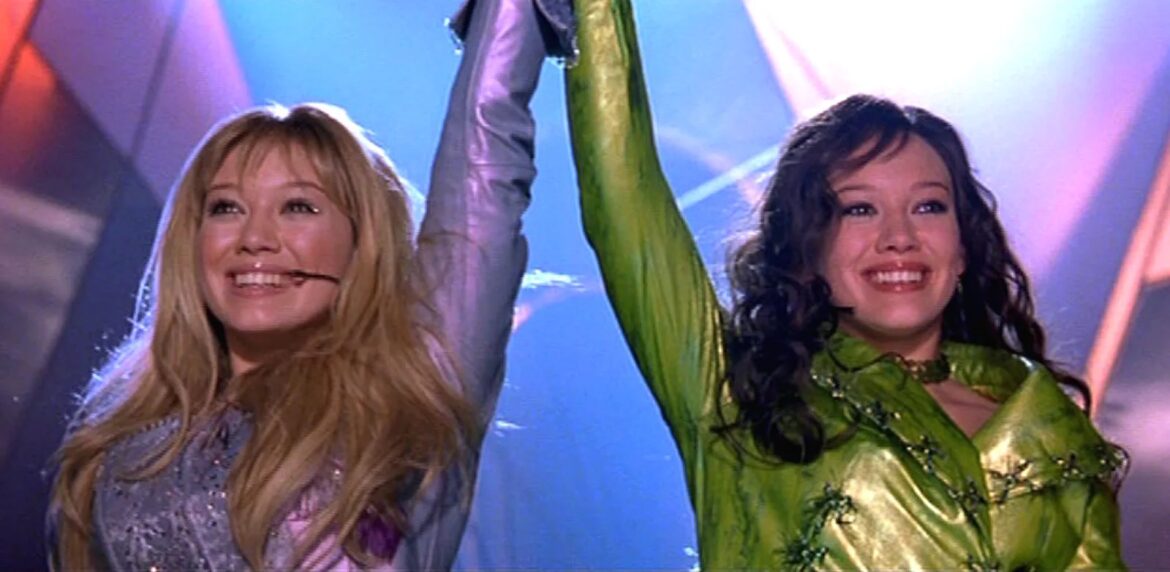 I was SO excited to put this costume together but MAN was this hard to find all the parts! Luckily for you, I did alllll the searching and am here to give you the steps on how to recreate this look with your bestie!
I'll say it once, I'll say it again like I've said for the Kim Kardashian and Queen's Gambit looks– AMAZON IS MY BEST FRIEND!
I've been seeing a lot of recreations with purple sets for this look but I went with the silver route with a hint of purple (I always thought the outfit was silver?!). I was reallyyy happy with the way this turned out! Click below for the links to the:
Lizzie's Jacket: CLICK HERE
Lizzie's Top: CLICK HERE
Lizzie's Pants: CLICK HERE
Lizzie's Wig: CLICK HERE
Lizzie's Headset: CLICK HERE
Lizzie's Jacket Embellishment: Ribbon Design from Party City Here, Purple Ribbon from Michaels here, Purple feathers from Amazon here (you just need to glue together and cover the "Mommy To Be" writing with white paper
FOR ISABELLA'S LOOK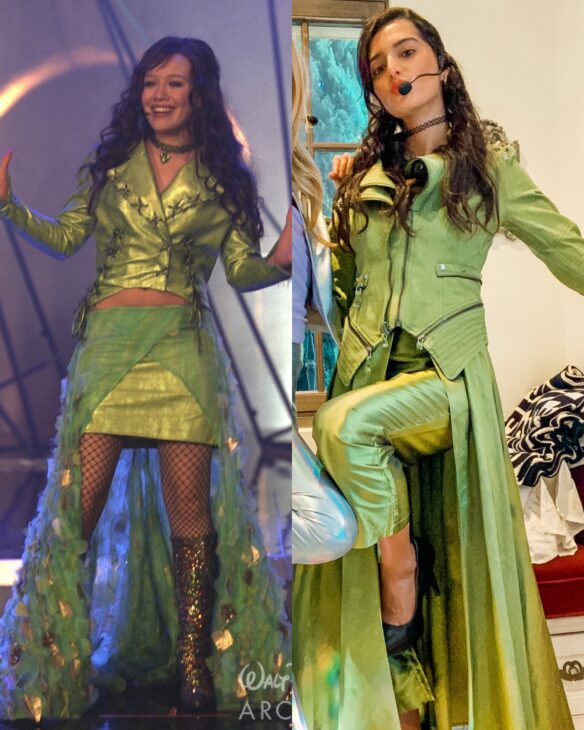 Isabella's Jacket: CLICK HERE
Isabella's Outfit: We were lucky and able to find a very similar look on Revolve but since that's no longer available I would suggest THIS SKIRT HERE and if you want the train, go to your local fabric store
Isabella's Tights: CLICK HERE
Isabella's Boots: boots on this page would ALL be GREAT for this CLICK HERE
Isabella's Headset: CLICK HERE
Isabella's Chocker: CLICK HERE
And there you have it! Your very own Lizzie McGuire Isabella Costume moment!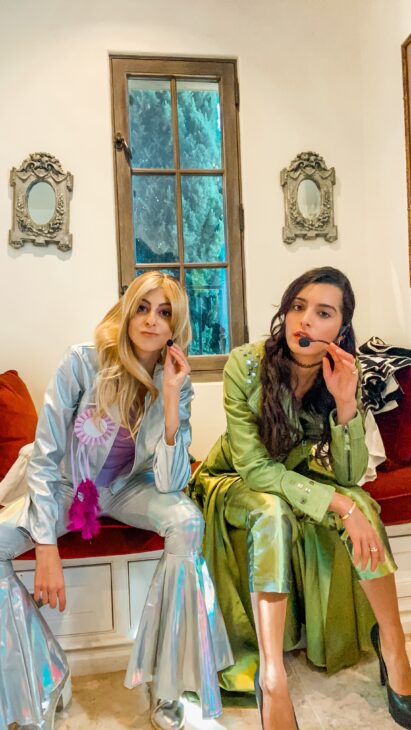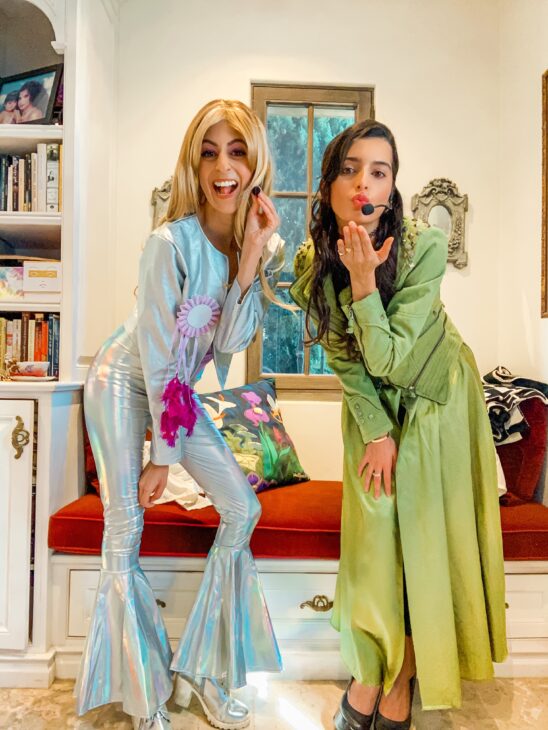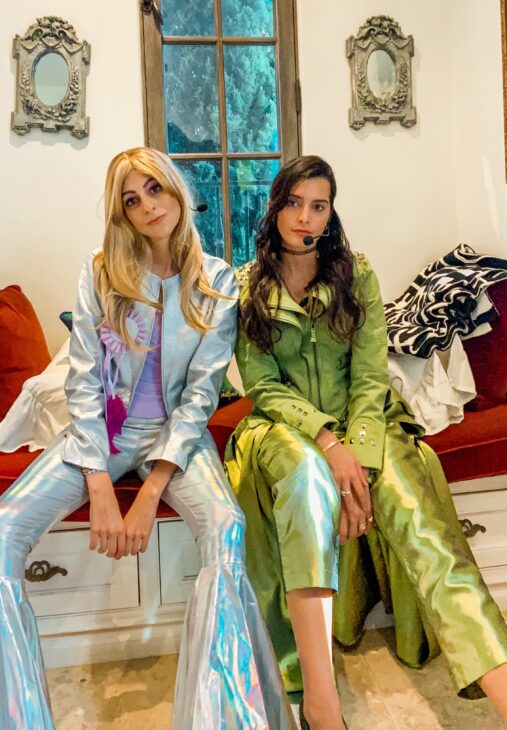 How'd we do with this Lizzie McGuire Isabella Costume?! Tag me on Instagram @elainechaya if you recreate this so I can see!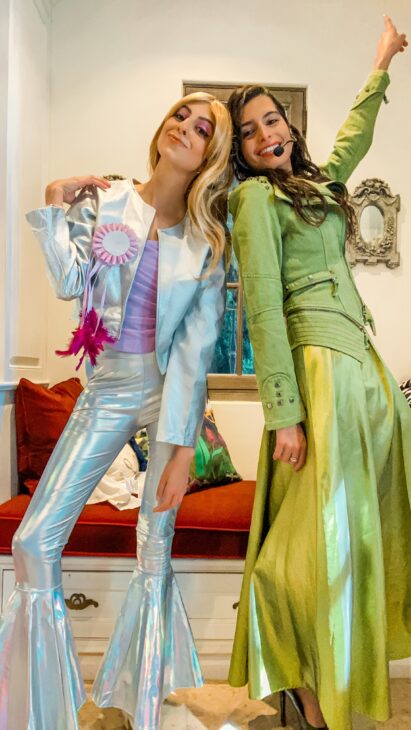 XOXO

cute bff costumes
duo halloween costumes
hilary duff
isabella lizzie mcguire
lizzie mcguire movie