If there was one thing that was equally or possibly even more popular than seeing the shows at NYFW, it was seeing the ensembles of all fashionista attendees. I heard there was going to be some street style watching going on, but definitely didn't expect it to be like it actually was when I rolled up to Lincoln Center. From professional photographers like The Sartorialist to mere fashion onlookers and lovers snapping photos on their iPhones, the definition of paparazzi was taken to a whole new level during Fashion Week. Whether you're a designer, celebrity, blogger, or simply an attendee, people stop you for your good style and taste and ask to snap a pic (or casually do so paparazzi-style as you're walking by). And rightfully so! Because lemme tell you Fashionlainers, people brought it full force this Spring 2014 Fashion Week. And being one that didn't want to feel left out of the company, I too chimed into this street style craze, sharing some of my favorite outfits below that I snapped around town in NYC.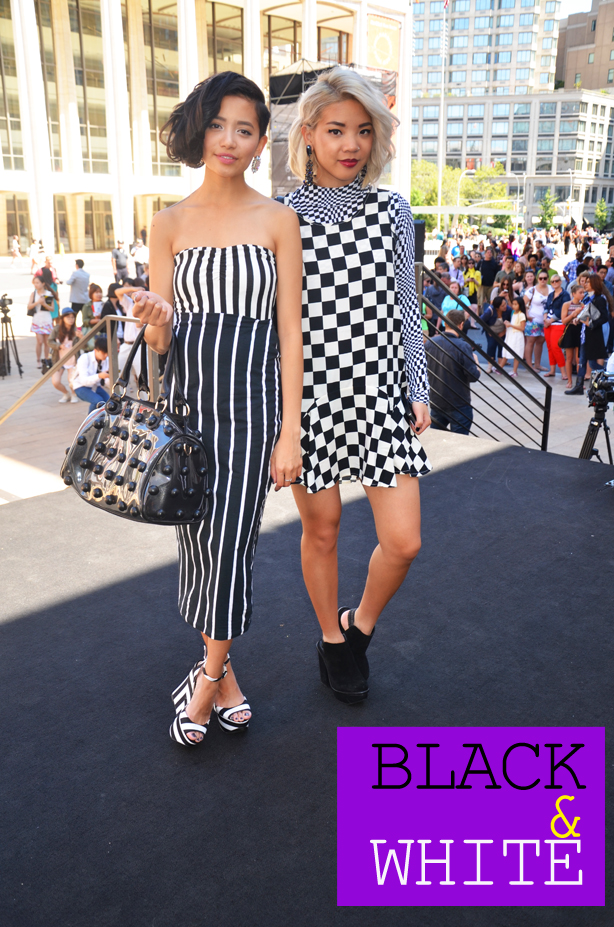 Black or White? Typically it's one or the other for me. Or if it's mixed together, it's usually in subtle solid forms, not so much checkered or striped patterns. But these two girls caught my eye the second I saw them, giving me a major lesson in not only how to mix my two favorite colors together, but how to mix and match some patterns as well while we're at it.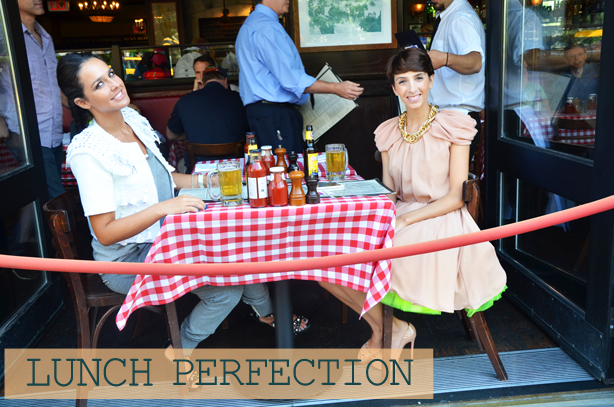 These two super cute Italians were so beyond with their outfits that I had to ask them if I could take their picture literally seconds after they sat down for lunch. With a white embellished jacket and a gorgeous peach dress with a pop of neon underneath, I instantly wanted both of their outfits ASAP.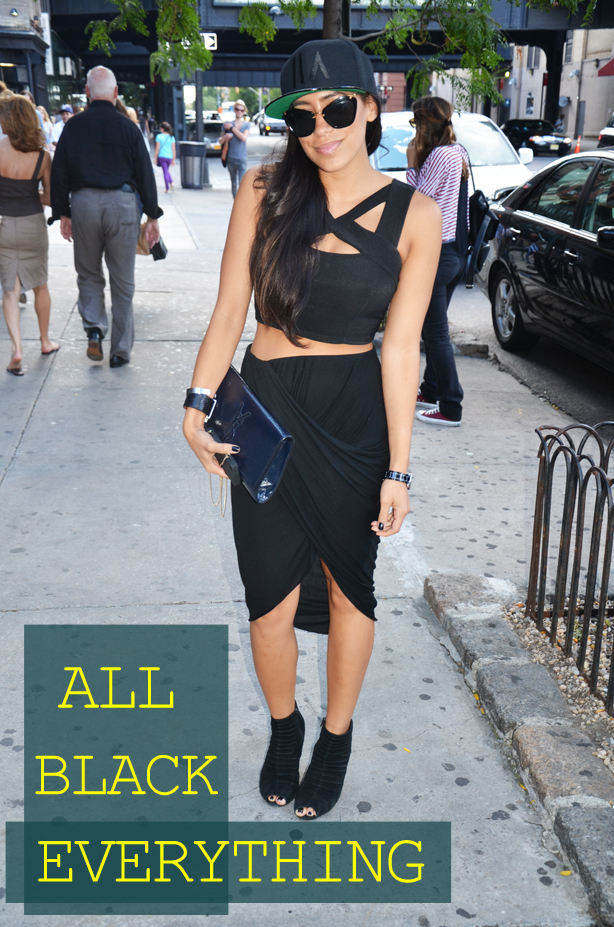 Only a few can really slay the all black look, and only fewer can throw a cap on top of it and still make this look uber chic, dressy and upscale. From head to toe, this outfit was beyond perfection, making me shocked about why I never thought this combo up myself and making me instantly want to run home and throw on a cap with a heels.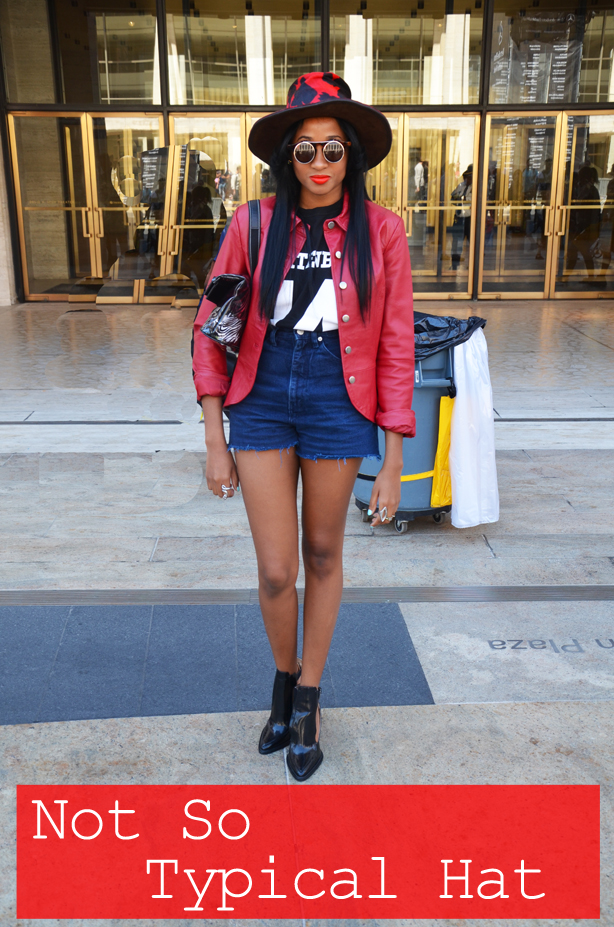 As it has been evident lately on my blog, I've become a lover of hats. Yet, not being able to take the hat craze too far yet, my fedoras and floppys have remained of solid, neutral, and user friendly colors and styles. But this girl showed me that it's ok and actually easy to werq it in a hat that has both a pattern and mix of colors.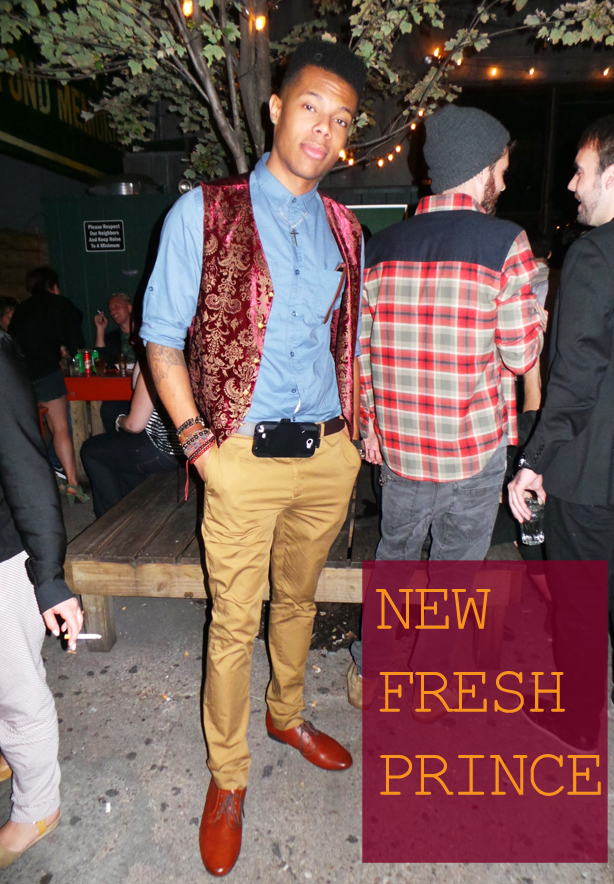 Not to be mistaken for Will Smith and his Fresh Prince of Bel Airs days, this guy stepped it up with what I deemed a modern take on young Will with a fly vest, button down, and slacks– making his outfit perfect for a transition from day to night. (Phone case holder turned into stylish almost fanny pack included).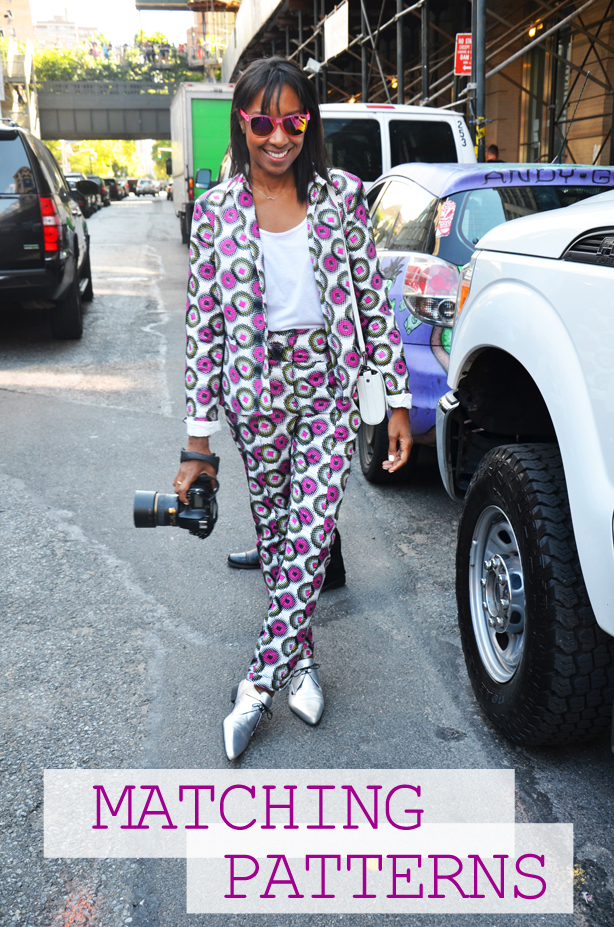 Recently becoming an obsessor of having tops and bottoms that match in patterns, I practically oogled over this girl's outfit for like 15 minutes. Whether in spring, summer, fall or winter, this look is definitely on the rise this year and needs to be considered as a must in everyone's closets.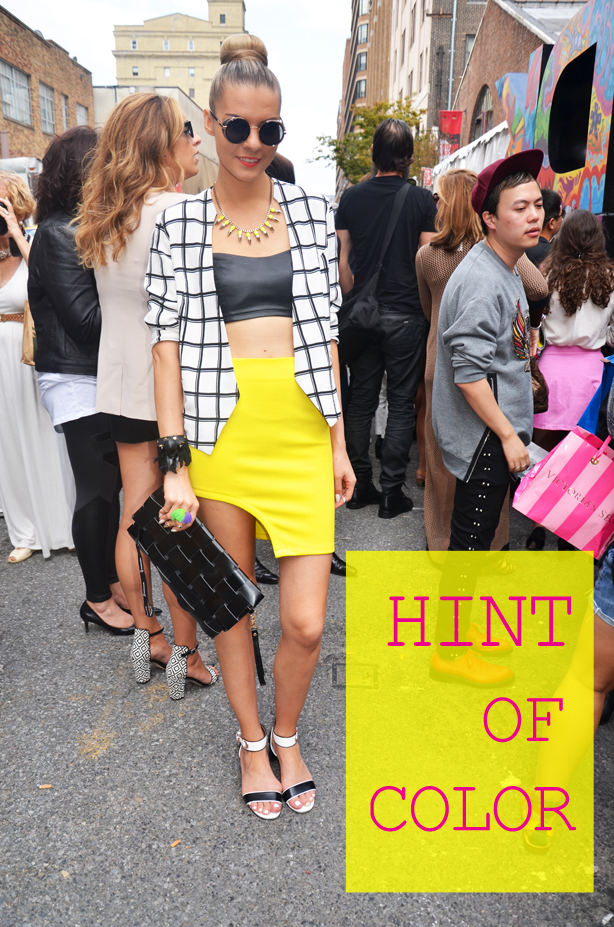 Crop top, blazer, colored skirt, and are those sandals?? This girl's outfit was probably one of my favorites all week (and probably the most comfortable!). With a style and look that could've been easily confused for a celeb, all subtle yet well thought out mixes together of everything from articles of clothing to accessories made for an epic look.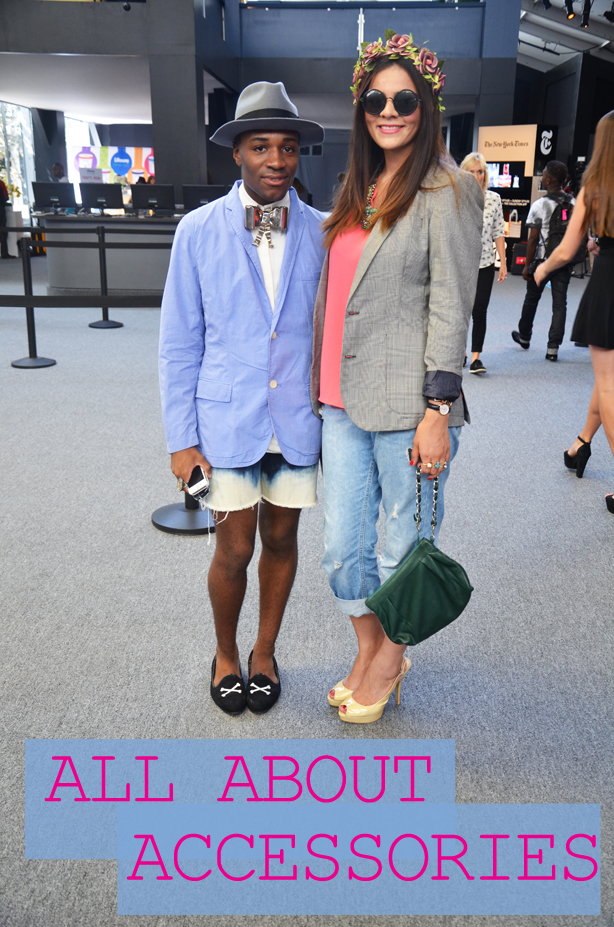 Jeans to a fashion show? I would have never thought it. But when I came across these two, the jeans were the last thing I noticed about their attires. Showing that it's really about what you pair your pieces with to make for a hit look, with a silver metal bow tie and a beyond amaze floral headband, it was really all about their accessories that got people wanting to snap pics of these two.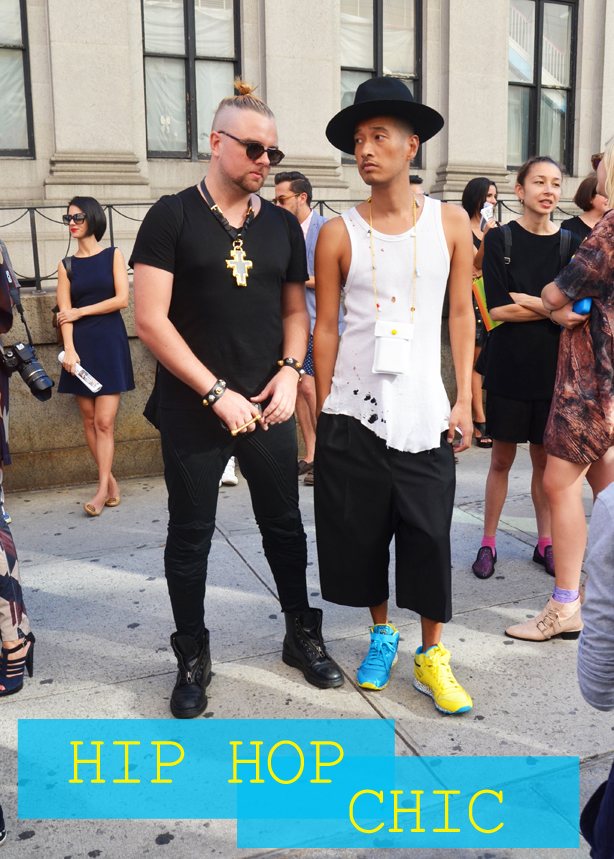 No need to outdo yourself or others around you to get other's attentions. These two guys showed that throwing on a (not so) simple necklace and adding an extra umph of swag is really all that's needed sometimes to make a look chic.
XOXO

fashion
fashion week
female
inspiration
male
new york
nyfw
street style