As a new teacher, I've been learning it feel like the first time right along with these students the concepts they need to learn. Today we tackled making graphing fun for kids. I used my little kindergarteners and preschoolers as them models.
While I'm a fan of worksheets, I've quickly learned that my students ARE NOT. I busted out, what I deemed as a fun worksheet, but then say my students literally protesting to do it. When I asked them "how can I make this more fun for you?" they suggested we use chalk on the floor.
A-ha! So the way to make things fun for them was to make it more hands on. Using street chalk and some colored popsicle sticks, here we go!
Step 1: I put colored popsicle sticks in a bag and had each student take turns randomly pulling them out (left picture)
Step 2: From there they had to fill in a new box with the correlating color they had picked up.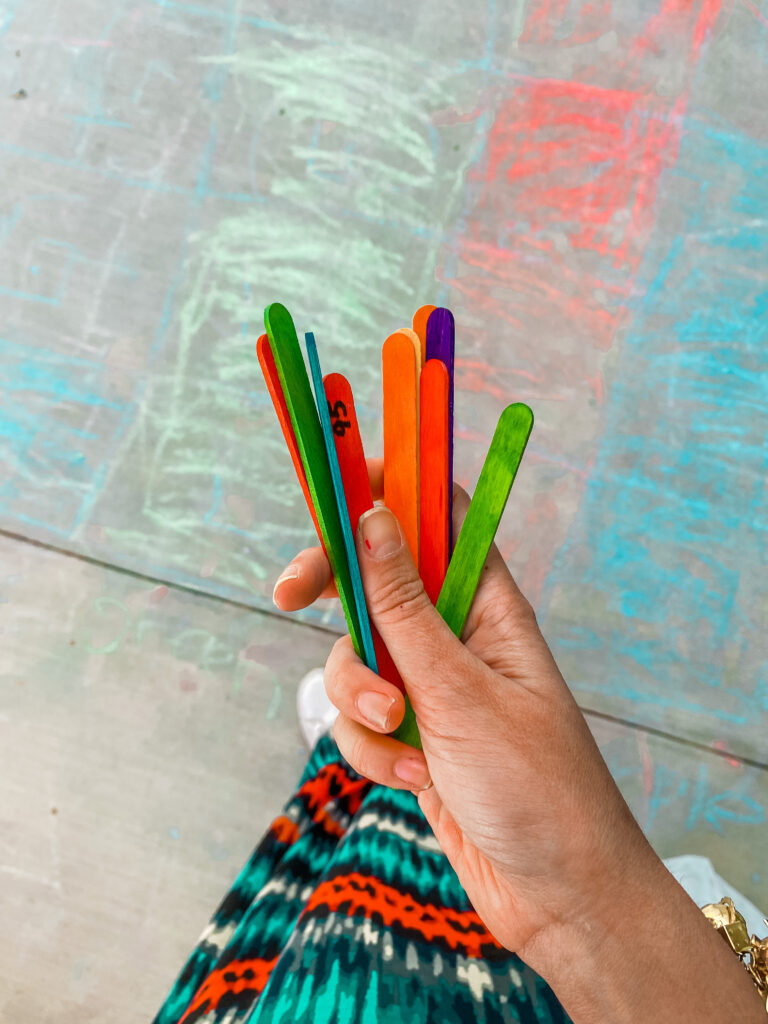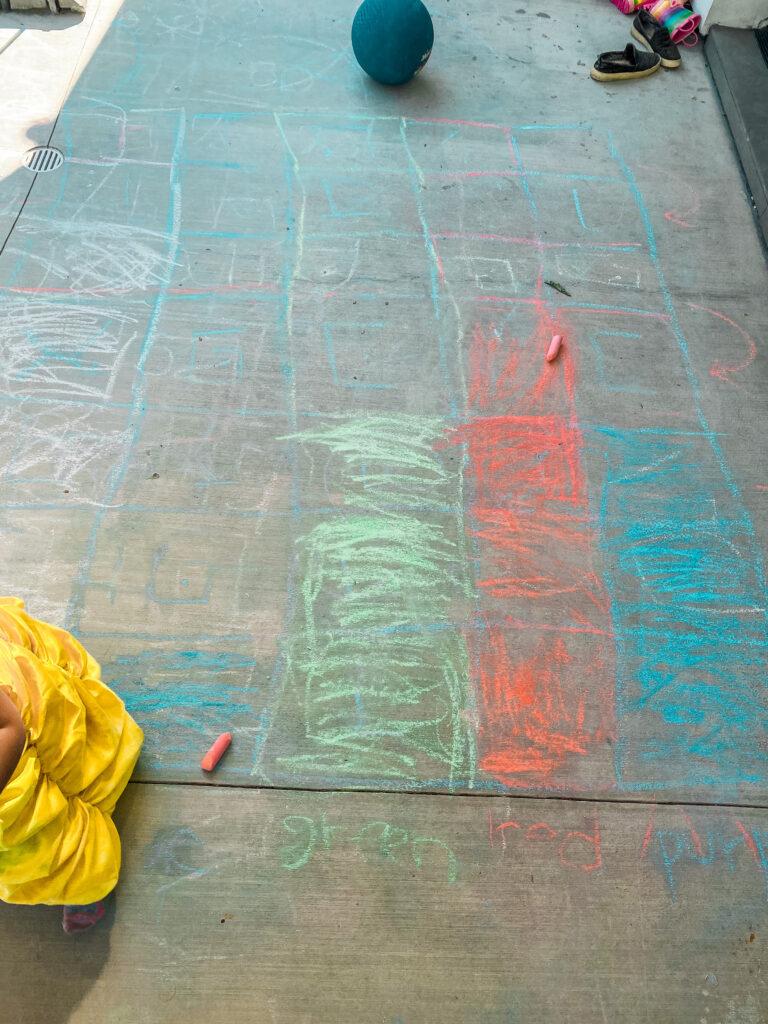 We repeated this multiple times until we had enough pickings to create a full graph result.
From there, I asked them to help me write all results on the board by telling me how many boxes of each color we filled in.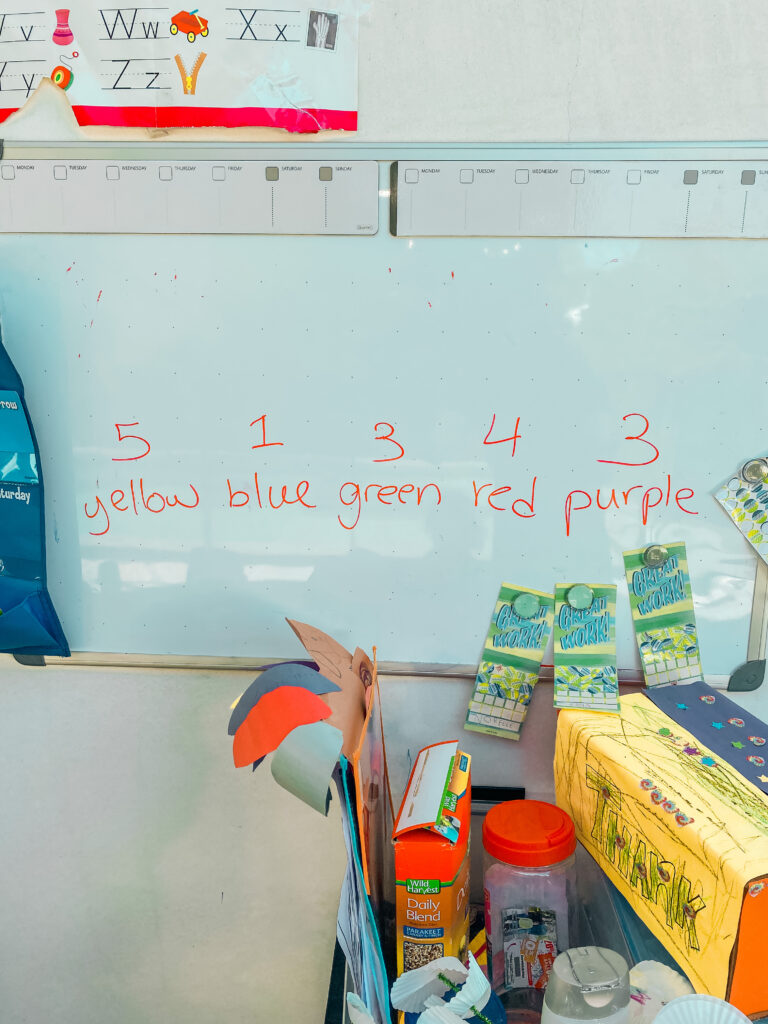 And now that I created an effective way on making graphing fun for kids, I circled back and reemphasized the lesson we did last time with greater than less than.
I pulled 2 numbers out of the results and asked the kids which one was greater and asked them to use the "alligator jaws" to confirm.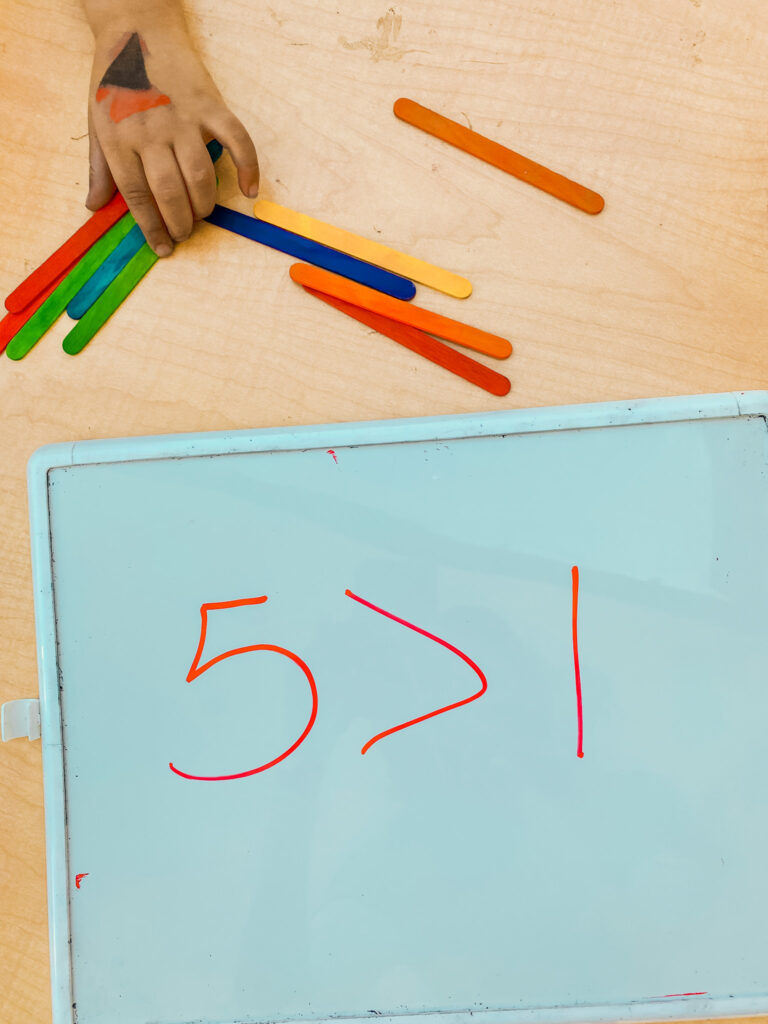 I have reviewed both of these concepts multiple times in different ways to make sure they really got and remembered how to do it but I found this way to be extremely effective!
Let me know if you tried out this technique with your kids and let me know how it goes! And comment with other techniques that are great as well!
XOXO

diy kids activites
diy teaching lessions
graphing
graphing with chalk for kids
making graphing fun
teaching kids how to graph