It sounds like the typical tale of two star-crossed (dance) lovers with an adorable Derek Hough as Romeo and a sassy and hip BoA as the Juliet. Forced to stay apart because of a rift between their two brothers played by Wesley Jonathan and Will Yun Lee, these two dancing sensations struggle to fulfill their dreams of making it big in the dance scene while also struggling to find a way to be together. Created by mastermind Duane Adler of the Step Up and Save The Last Dance movies and paired with the famous and fabulous choreographers Napoleon and Tabitha Dumo of "So You Think You Can Dance", Make Your Move is the latest of the epic dancing blockbusters that will be one for the books. Hitting the red carpet and catching a sneak peek of the movie, I got to interview the stars and creators to get all the deetz of what to expect from Make Your Move.
Fashionlaine: How is this movie different than the other dance movies that are out there?
Duane Adler: This movie is several things. For starters, it's an international movie. We've got tap dance, we've got taiko drums, we've got hip hop, we've got dubstep. So I think musically and creatively there's an international marriage going on. And then we've got an American boy and an Asian girl fall in love in New York. And it feels very today.
Wesley Jonathan: I think with Step Up and the other dance movies, this movie does a great job of fusing all of the cultures together including Japanese and Korean with the music, style, and language. They're actually speaking Japansese and Korean in the film. So I think there's a big difference between the leading characters. And we have a Caucasian male (Derek Hough) and an Asian female (BoA who's third language is actually English) who are the main characters of this movie.
Fashionlaine: What made you want to do this movie?
Derek Hough: What made me love this script was that my character was a tapper and I never knew how to tap. My dad is such a huge fan of tapping so I thought this would be a great opportunity to learn that. And obviously working with Duane, hearing that BoA was going to be apart of it, and working with Napoleon and Tabitha who were the choreographers who are absolutely the best and that I love, I definitely wanted to be apart of this. And in addition, it was a cool transition to do a film for the first time because I'm so used to doing everything live.
Fashionlaine: How hard was it learning tap? Was it easier or harder than you thought it would be?
Derek Hough: I'm a drummer so it was easy, I definitely picked it up fast. They offered to have a stunt person do some of the tap for me in the film, but I was very insistent on wanting it to be all me doing all the tap.
Fashionlaine: How'd you decide to work with Napoleon and Tabitha?
Duane Adler: Because they're the best. We met with a lot of people. For me, the dance numbers in this movie are storytelling numbers. The characters start at one place and at the end of each dance number they start somewhere else. And as I was meeting with choreographers, there was no one better than that than Napoleon and Tabitha.
Fashionlaine: How'd you decide to work with BoA?
Duane Adler: Some of my friends and colleagues were coming to me and saying "you've got to know who this girl is". She was the first Korean star that crossed over and blew up in Japan at that time. So I started watching her music videos and her behind the scenes work and decided I had to write this movie and she was the only one that would be perfect for it.
Fashionlaine: How was it like working with Derek and BoA for this movie?
Duane Adler: We'd have no movie without them. They have an incredible work ethic, incredible passion, and incredible talent. And they're pros. As a director, I couldn't have asked for more; I was so lucky to work with them.
Wesley Jonathan: We had a wonderful time, we'd hang out on our days off (which were few in between) and it was such a fun movie to film with them.
Fashionlaine: How was it working with BoA?
Derek Hough: BoA was awesome. She's an absolute powerhouse. She's incredible at what she does and it was an absolute pleasure working with her.
A new movie about inspiration, dance, and love conquering all, Make Your Move hits theaters April 18th!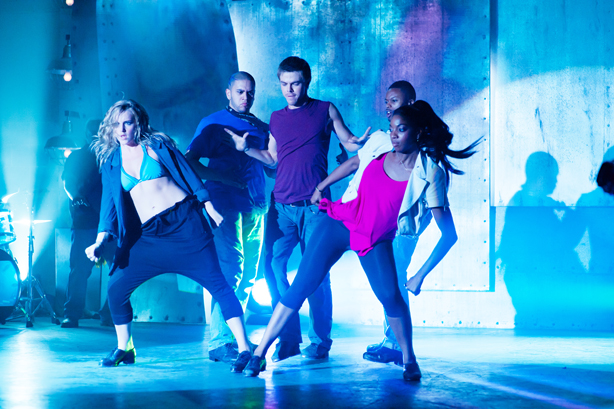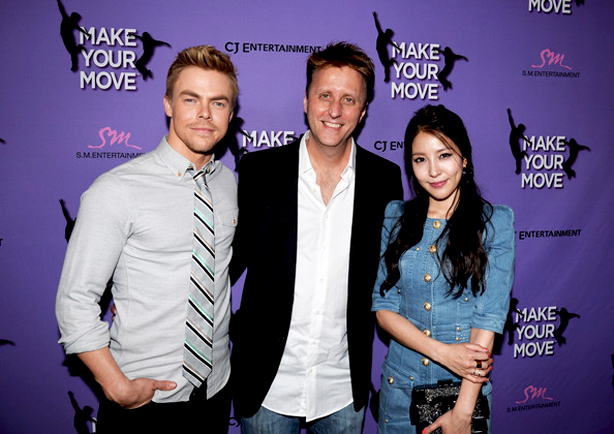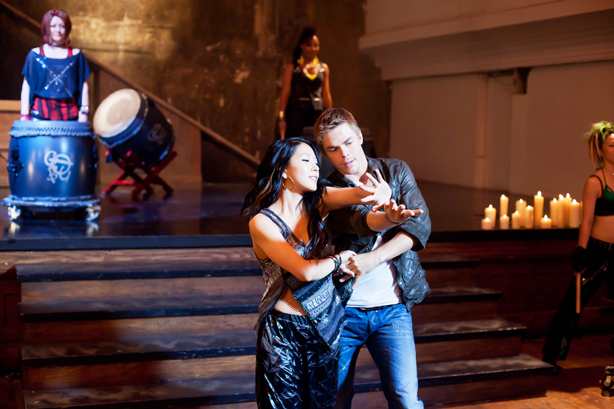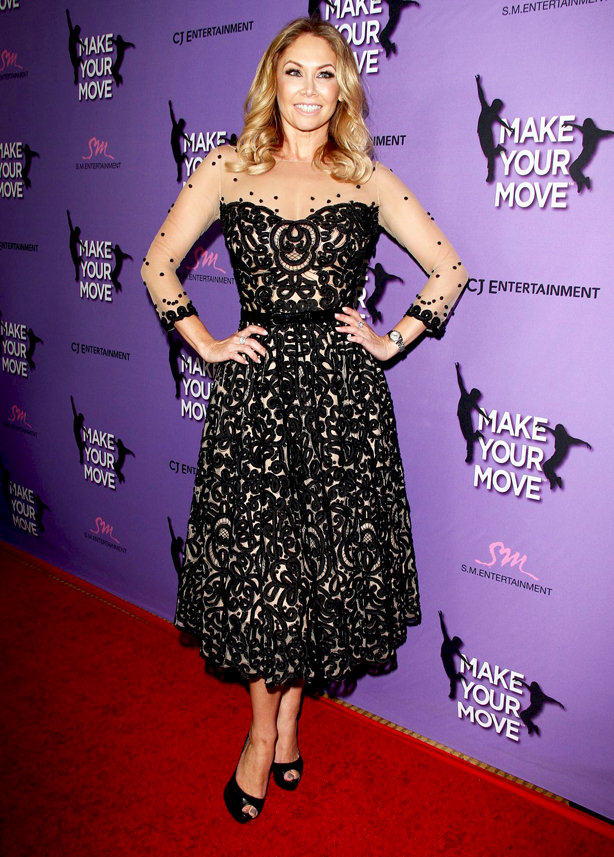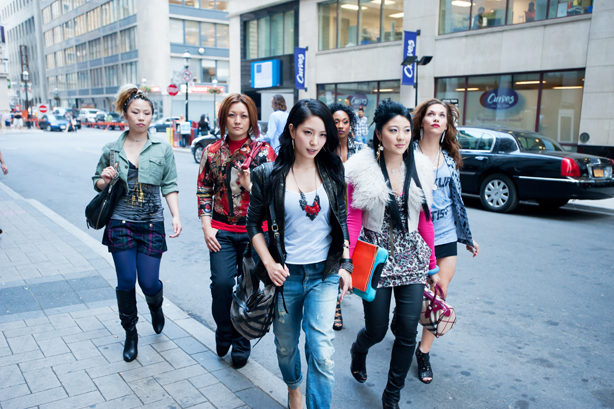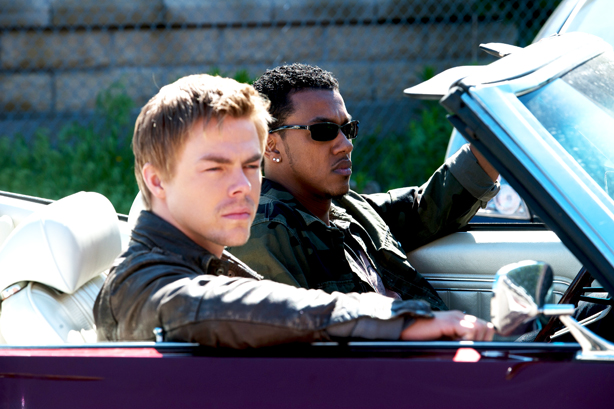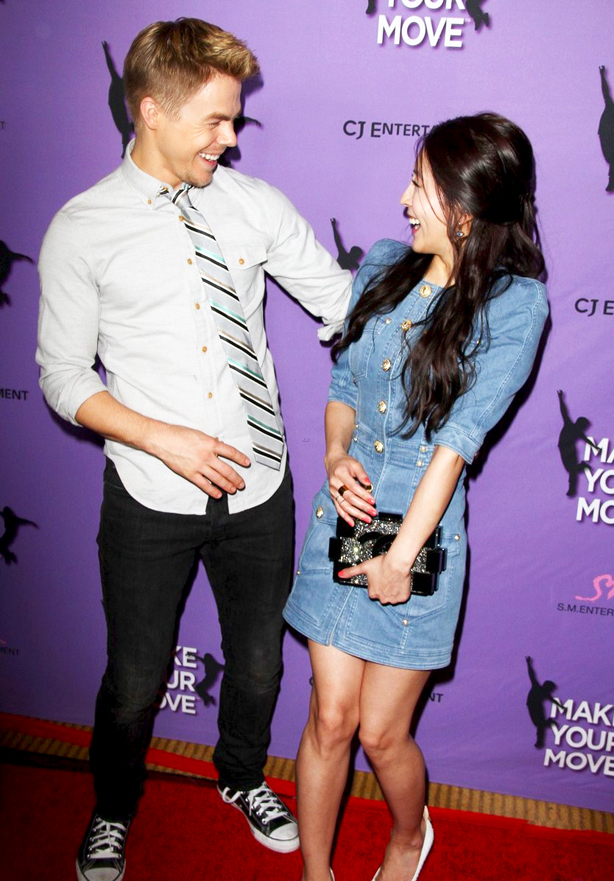 XOXO

boa kwon derek hough
boa kwon interview
boa kwon make your move
boa kwon movie
boa kwon red carpet
boa make your move movie
derek hough amy purdy
derek hough dancing tour
derek hough dancing with the stars
derek hough kym johnson
derek hough mark ballas
derek hough mark ballas dancing with the stars
derek hough mark ballas red carpet
derek hough red carpet
duane adler interview
duane adler make your move
duane adler step up save the last dance make your move
jenna elfman dancing
jenna elfman make your move
kym johnson make your move
kym johnson red carpet
Make Your Move derek hough boa
make your move premiere
make your move screening
wesley jonathan interview
wesley jonathan make your move