HAPPY HALLOMONTH YALLZ!! Aka Kim Kardashian MET Gala Halloween Costume month!
October is BY FAR one of the greatest months I look forward to because you know…. HALLOWEEEEN!! Everyone wonders why I LOVE this month, and holiday so much, and honestly, I can't explain it. I think I've just always had fond memories of Halloween growing up, that anything that I can do to remind me of those simpler times makes me feel sooo happy.
PLUS, I LOVEEEE dressing up. And decorating. And eating pumpkin EVERYTHING. So those all make for a much LOVED holiday.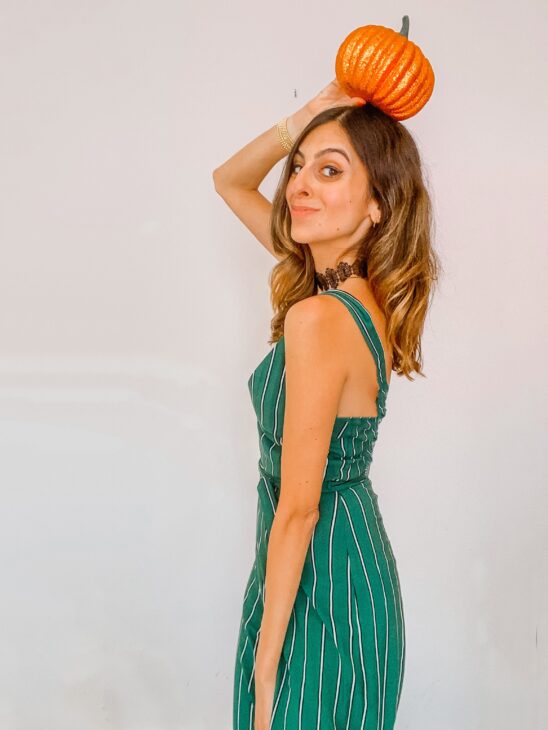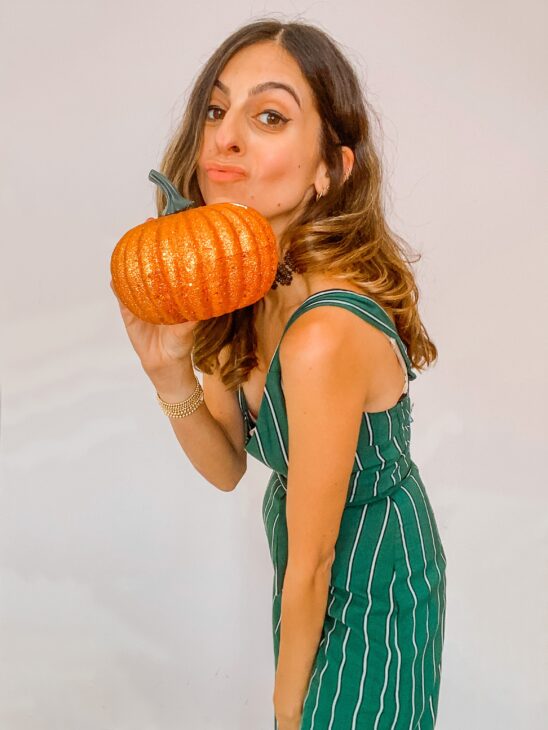 What I LOVE most doing for Halloween though is finding costumes or looks I'm excited about and making them my own. I LOVEEE this holiday, but I ain't trying to go broke on this holiday either! So finding fairly cheap deals to piece together this look to make it more original and my own is what I love best!
For my first look, I IMMEDIATELY knew what I wanted to do. If you follow me on Instagram @elainechaya, you've seen how much I cannot STOP talking about Kim Kardashian's WEIRD / (in my opinion), HORRIBLE MET Gala look. But hey, she's hard the world talking about her, so GOOD JOB TO HER!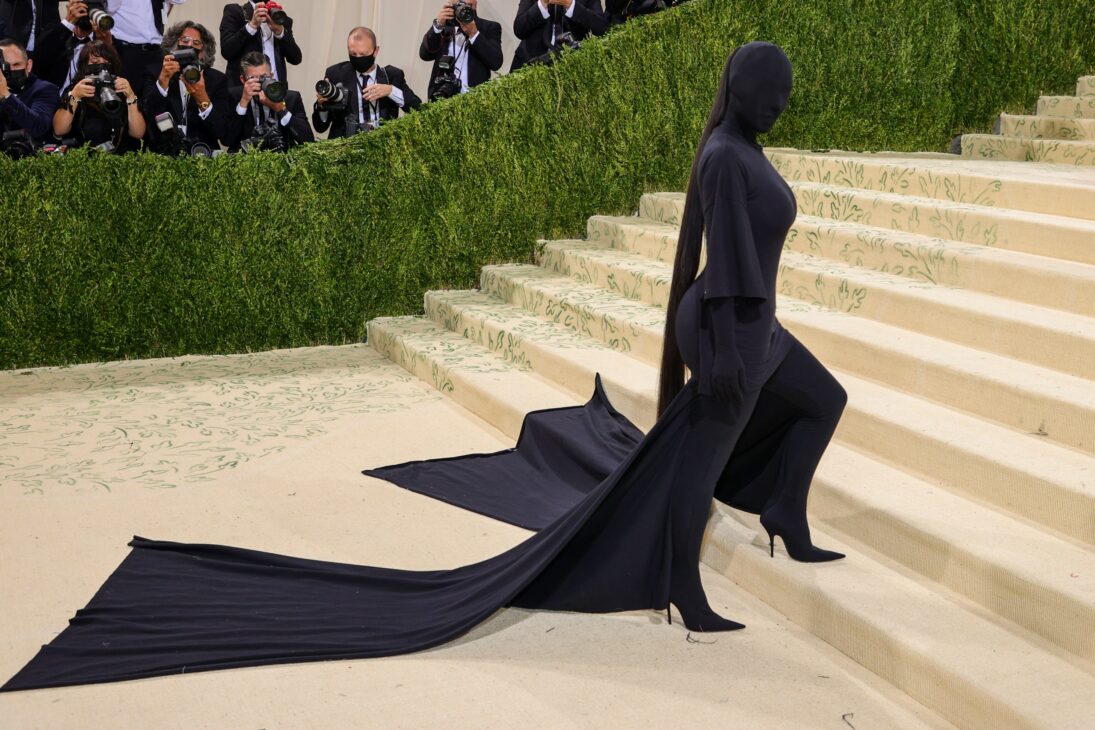 Alas, weird / horrible or not, it has now become iconic and I foresee manyyy Halloween costumes coming out of this! So I decided to take a stab at this Kim Kardashian Met Gala Halloween Costume look, and I'm here to help you do it to, FOR UNDER $60 buck!
Amazon has become my SAVIOR on all things Halloween so everything you see below is from Amazon! So here we go!
THE BODYSUIT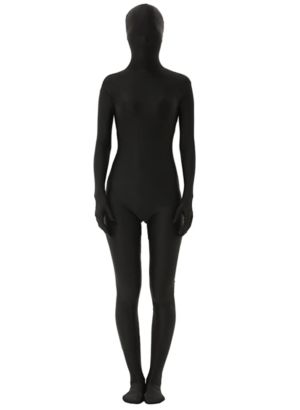 This is the MAIN portion that makes this outfit what it is. And lucky for us it's $23! It really was great and perfect and comfortable! Check out the link here.
THE T-SHIRT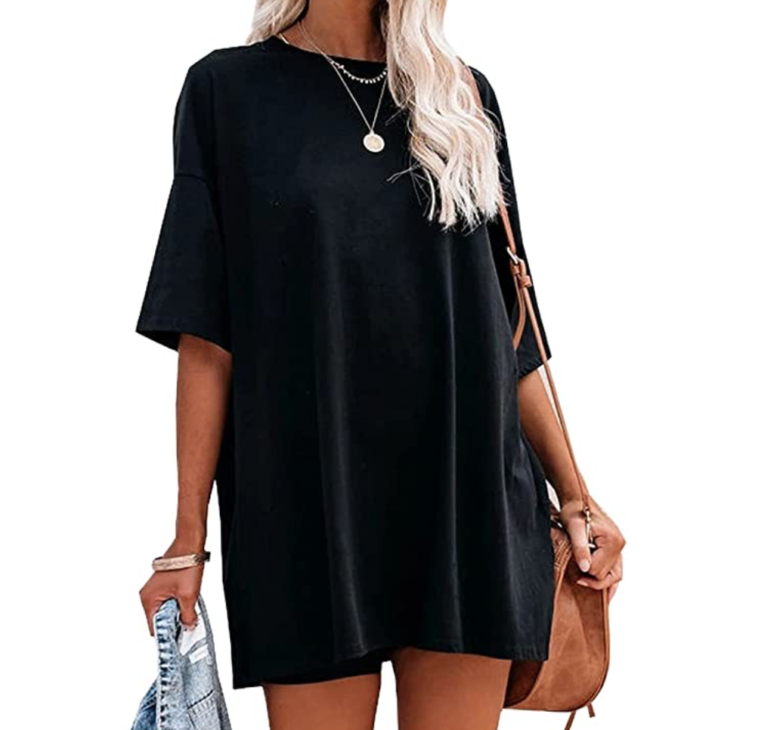 The t-shirt is an ICONIC part of this costume too! I spent hours looking through Amazon to find the perfect oversized shirt that would go well for this. To be honest, there are some little holes in this shirt that are just the style of this shirt, but it's not noticeable with the black bodysuit underneath. Does the job and is $15.88! Check it out here.
THE PONYTAIL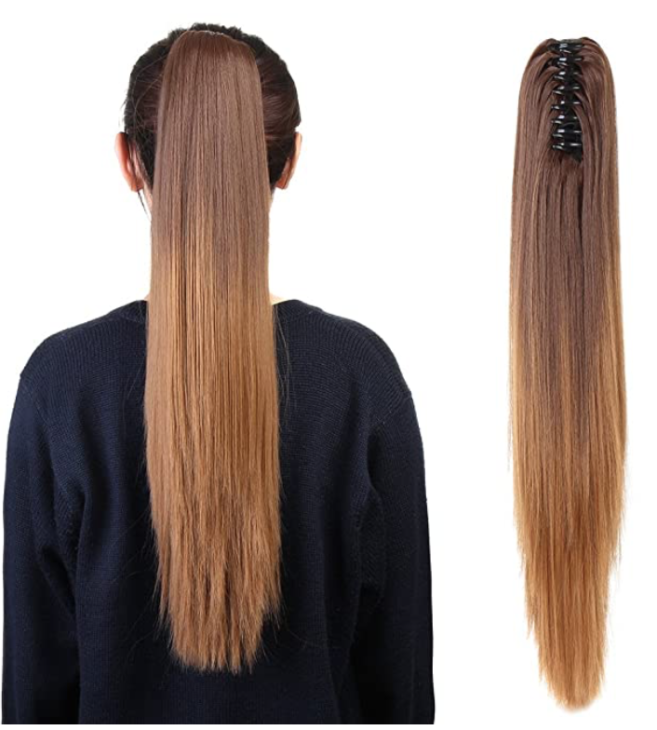 We have to had that iconic Kim K ponytail to make this all the more Kim-esque. Amazon has LOADS of style. Since my hair is brown, I got on that looks natural with my hair that I've used SOOO many times! This is $19! Check out this link here.
THE TRAIN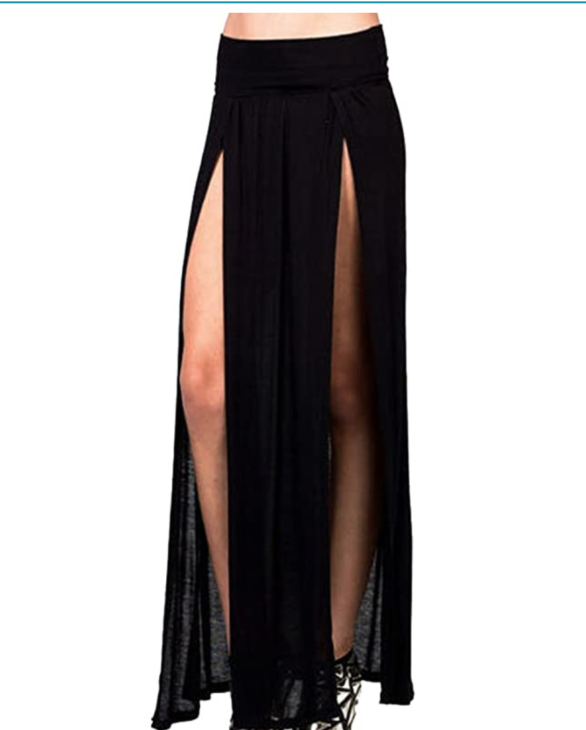 This is where it got a little tricky. Since I was trying to make a quick costume of this on the gram, I got a little creative with the train and how this skirt and safety pinned it to my t-shirt (if you like this route, you can sew it on too). I would suggest going to a fabric store if you've got the time and finding something that might be a little more cost-effective. This is $25 and does the job if you too are looking for a quick fix. Link here! (note, I didn't include this in the overall cost because I think you can scrap something better together!)
LASTLY, THE SHOES! I honestly but on a solid black pair of heels I already owned that does the trick so also didn't include in this overall cost. More likely than not, yallz have something you can probably use. Just make sure it's closed toe and no patterns. And if you don't have what you need, again, AMAZON is the key!
I hope this breakdown has been helpful! Hit me up on Instagram if you DO do this look and tag me in your pics so I can see!
LET'S GET SPOOKY!
XOXO

kim kardashian
kim kardashian met gala 2021
kim kardashian style