Some people have shoe collections, some people have hat collections, but I am one of those who have… headband collections. If there is one thing you should know about me right off the bat, it's that I am what we like to call… a "headband-aholic" (the drawer solely dedicated to holding my 30+ headbands can attest to this). Ever since I was a preschooler, my fashionista life motto has been "a headband can make any outfit look cuter". Whenever I can throw in a glitter, sequin or even flowery headband into the mix, trust me, it'll be there.
Therefore, it's only suitable that for my first post, I introduce you to my favorite headband of the moment. I found this lovely gem over the summer at a H&M while I was in Europe. When I first saw this, my initial reaction was "no one can seriously wear this." But then once I tried it on, I couldn't get myself to take it off. Next thing I knew, I was out the door on the streets wearing it. I'm a full believer in if you like something, you should wear it no matter what people say or think (and yes, there were people staring at me with this thing on). But I always love what I buy and I love what I wear, so no matter how ridiculous one might think I may be, I don't care. Something as crazy seeming as a headband that looks like a garden of roses on my head just naturally becomes apart of me and apart of my outfit, that it no longer seems or looks as ridiculous as it did on the rack.
The theme of this first outfit was inspired by my top three fashion necessities in life: HEADBANDS, NEON, & CROP TOPS. If you find yourself reading this post and missing any of these three things…. you better run off the computer or quickly open another tab online ASAP and add these items to your collection. People say: Fall is here and neon is gone. I say: Headbands (and neon) are forever.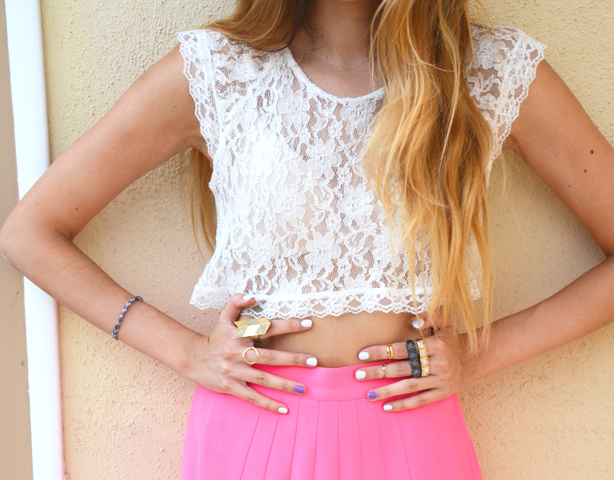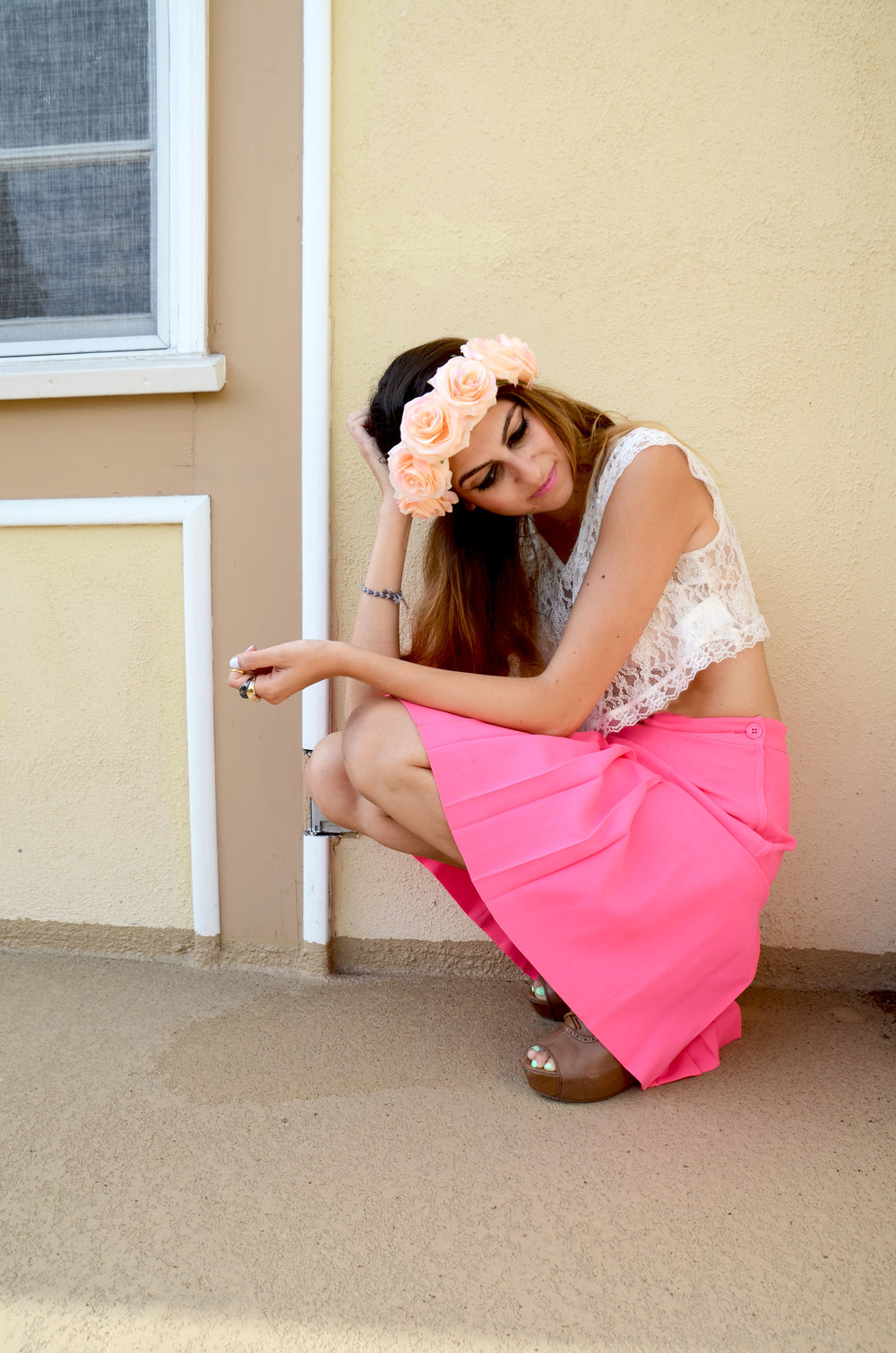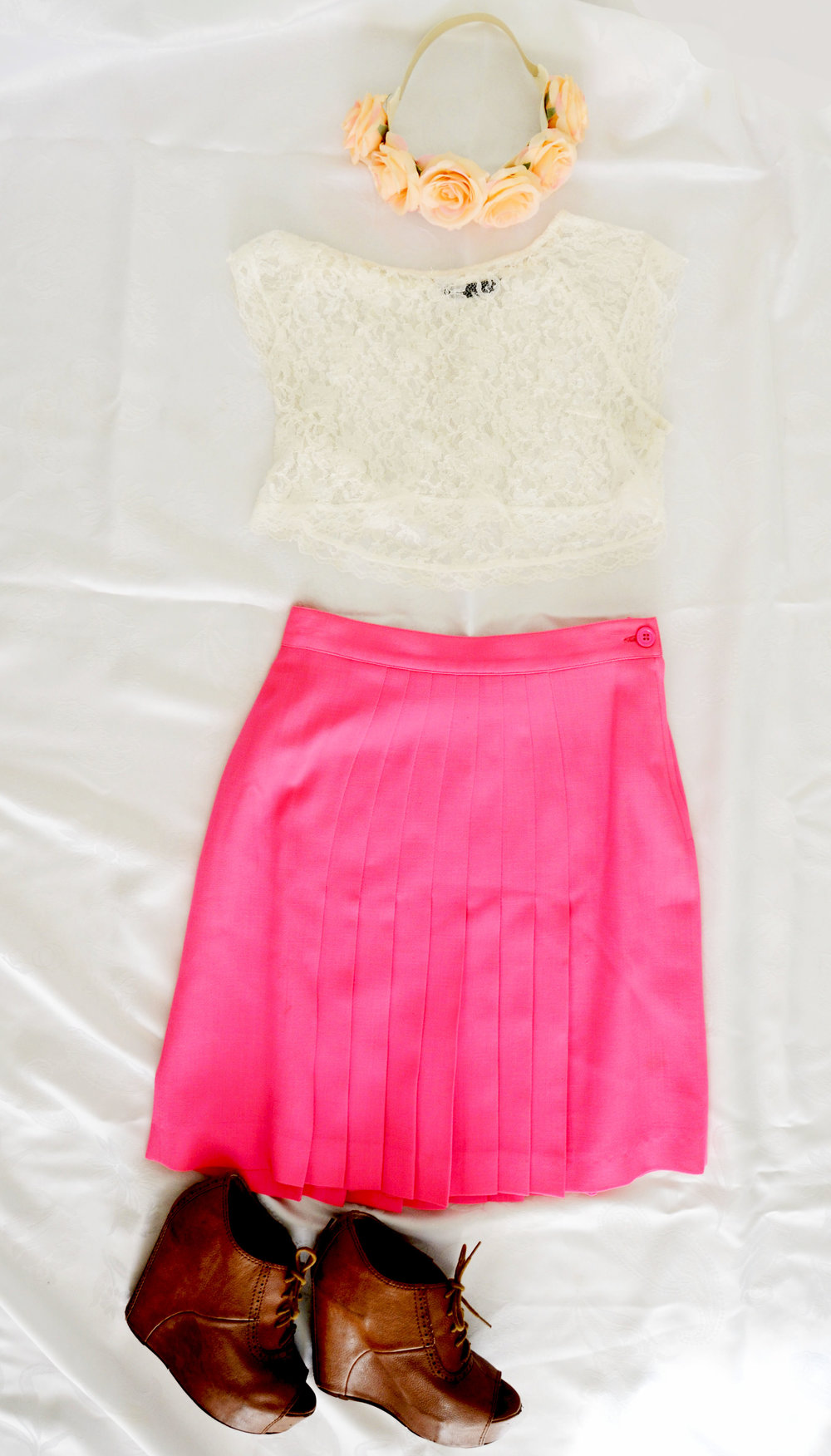 Headband: H&M // Crop Top: Vintage // Skirt: Mom's Vintage Skirt // Shoes: Steve Madden //
XOXO

crop top
floral
headband
nails
neon
shoes
vintage
wedges