Everyone always wonders what the future holds– where you're going to be, what you're going to be doing, who you're going to be hanging with, and more. That's the crazy thing about the future. Where you are in your life at this very moment might be something completely different a year from now. Some of the hardest struggles in life that you don't know how you'll ever get through might now seem like the faintest memories of the past, and some of the most miniscule moments that didn't mean anything at the time may be some of the best and most precious moments you look back on and smile. I always hear myself saying "oh my gosh, can you believe a year ago we were doing this? Can you believe we were at that?" Memories are such a precious thing to have because at the end of the day, seeing your growth, remembering your past, and even going through those struggles that seemed unbearable is what life is all about.
A year ago today I launched this little blog simply to share my love of fashion. I remember the months I took to gear up for it– the countless hours I spent trying to get the layout perfected, taking pictures, brainstorming ideas, and more. I remember talking to those closest around me and telling them how I was starting this crazy thing called a "fashion blog" and asking for ideas for names, for suggestions, and thoughts. And then I remember a year ago today, when I nervously shared this blog with all of you wondering "what will people think? Will they love it? Will they hate it?". Because you see, a blog is not something simple like a document or a powerpoint you're turning in. It's a part of your mind, your personality, your time, your thoughts, and your presence. And now, here I am, a year later, with New York Fashion Week under my belt and with having worked with some of the most amazing brands both ones that I've been fans of for years and ones that I've instantly become fans of since. A year ago today I did not in my wildest dreams think that I would be focusing on this blog full time and going after my own words of inspiration and chasing dreams. A year ago today I was just Elaine, but today I'm now also Fashionlaine.
I'm so excited to have been able to grow with you, to learn with you, and to be inspired by all of you. Thanks for following me along on this journey, sharing my stories, and enjoying my crazy outfits and headbands (like this fab anniversary outfit) with me. I know this is only just the beginning and I can't wait to take you all along for the future. And as I always say, if there's one thing I hope for this blog to do, it's to inspire you to get out there and do what you love. Because as you can see with me, it's really possible to chase your dreams.
Happy Fashionlainiversary!
xo Fashionlaine
Jacket: Urban Outfitters
Shirt: Asha Mia
Leggings: Hale Bob
Shoes: Superga
Headband: Wet Seal (similar here)
Ring: Melinda Maria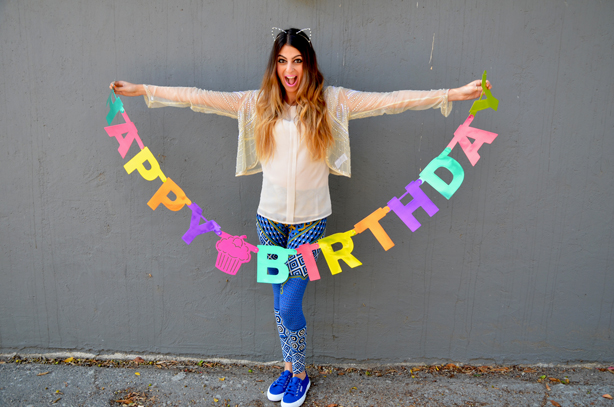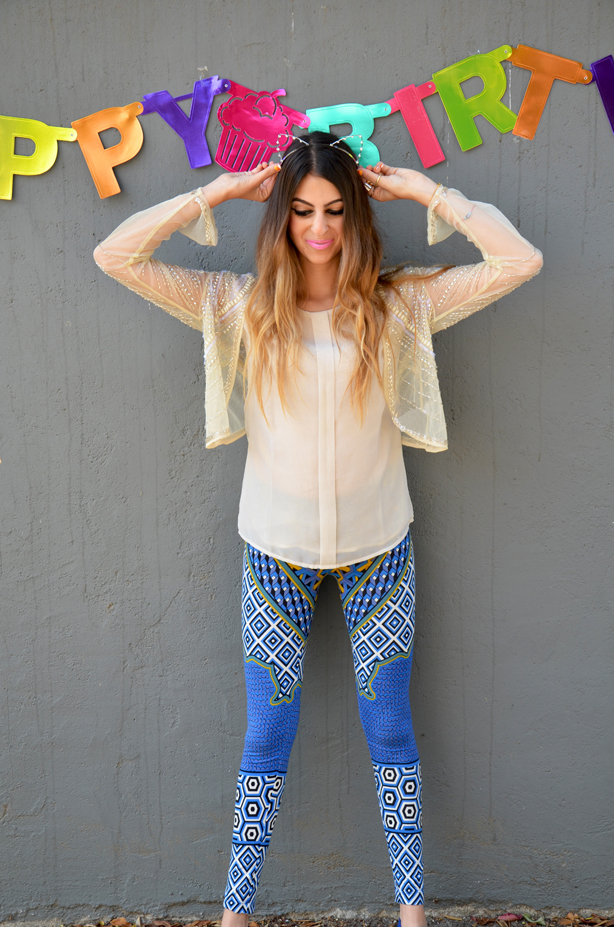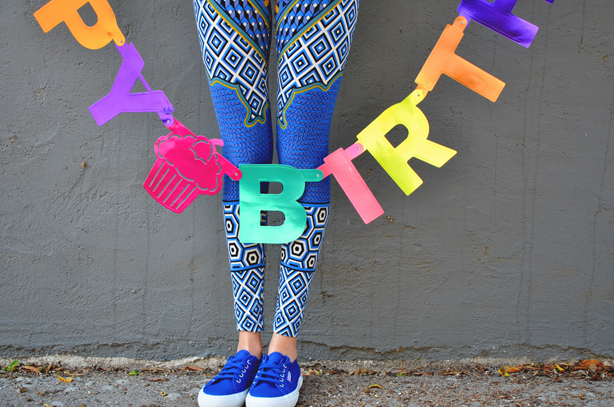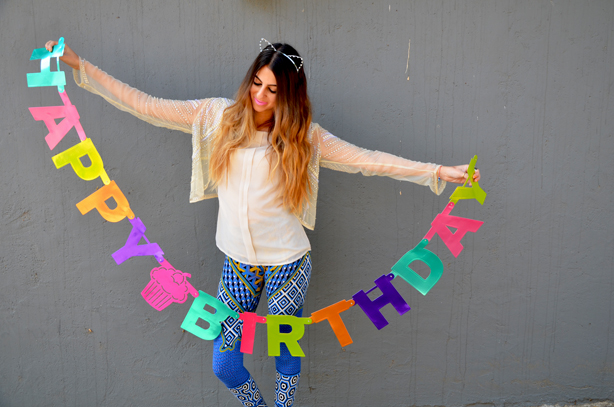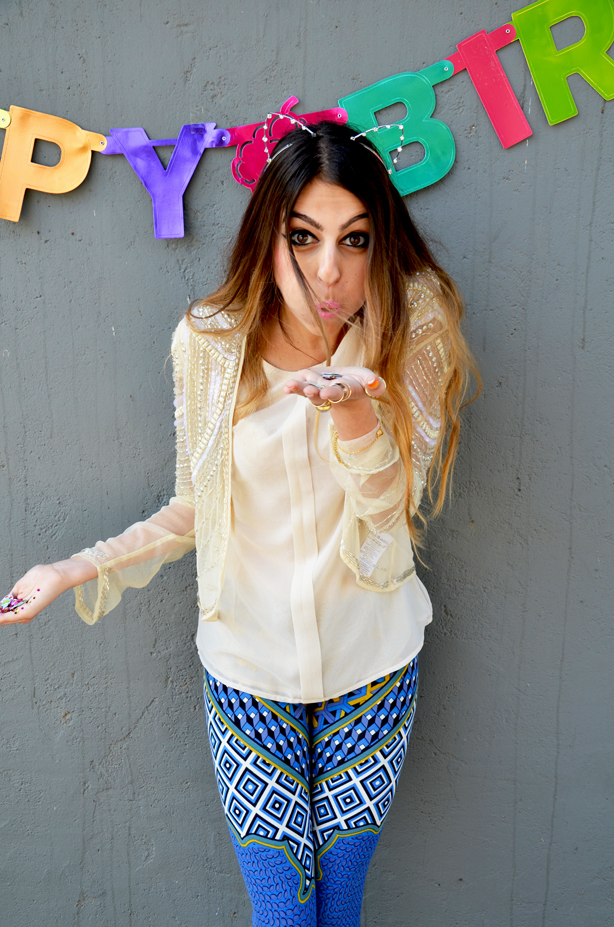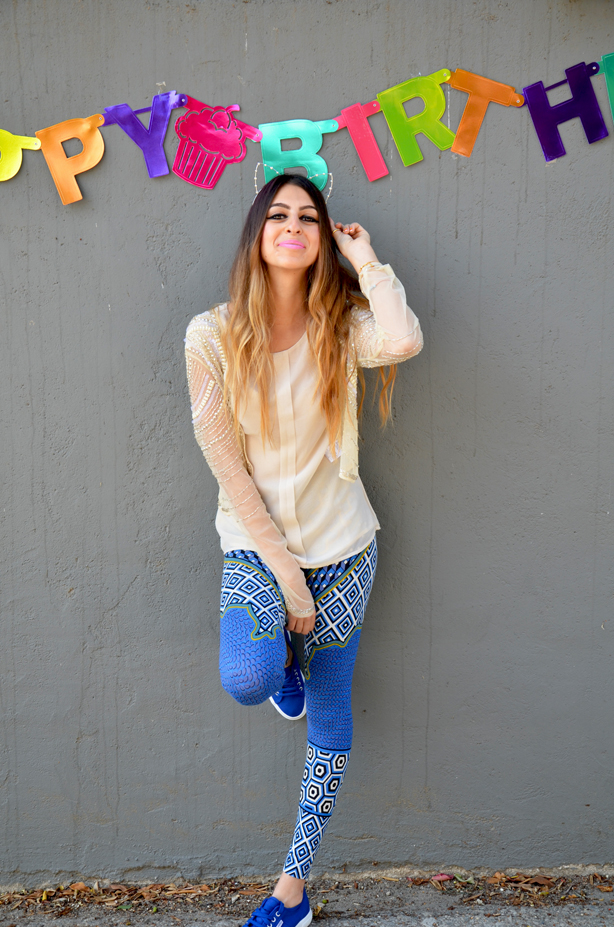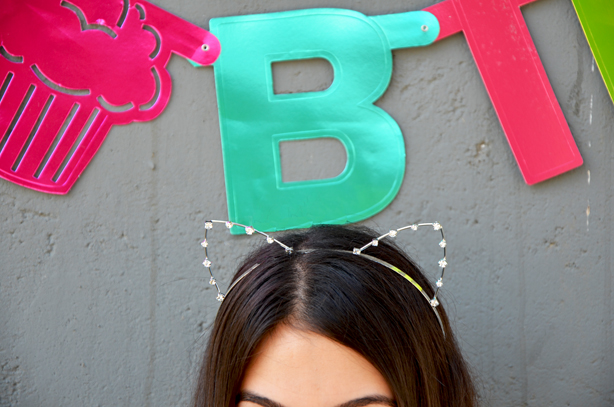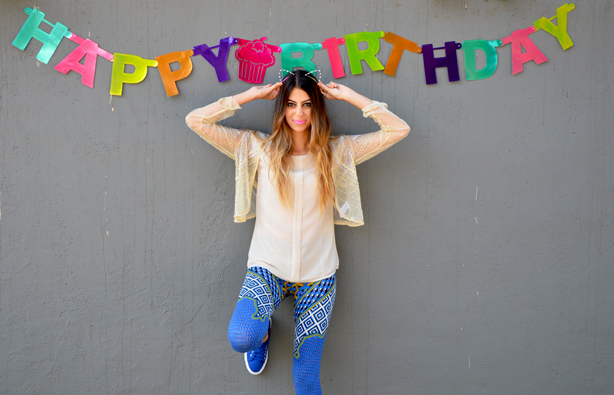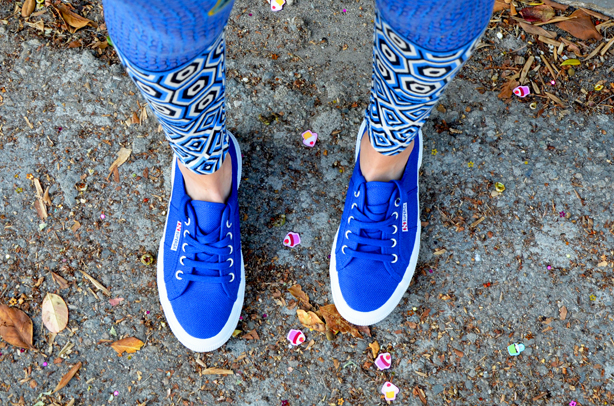 XOXO

anniversary
anniversary outfit
asha mia
birthdat decorations
birthday decor
birthday outfit
blog anniversary
cat ears
cat ears headband
confetti
hale bob
headband
patterned leggigs
sequin jacket
urban outfitters