There's that saying that goes "a picture is worth a thousands words". Why I love photography so much is that through photos, one can express, show, and illustrate beautiful things that one would never be able to eloquently describe via words otherwise. There's just something about pictures that have the ability to move people in the most unimaginable ways–and today's Fashionlaine Friday feature is no different. When fellow fashion blogger Megan Quint of meganquint.com shared this post on Facebook, I immediately had to check it out. The back story to these photos is that a guy by the name of Ben Nunery decided to recreate his wedding day photos with his daughter Olivia. Yet, this was no simple or ordinary recreation, it was in honor of bidding farewell to their home and his late wife Ali who had died of cancer in 2011.
Ben and Ali were married in 2009 and had just bought this new home in excitement for the future. Therefore, they had decided to take their wedding photos in their new house as well. Yet, after Ali passed just 2 ½ years later, Ben and Olivia decided to move into a new home together, but before doing so, they decided to do a father daughter photoshoot with the help of Ali's sister and photographer of the original wedding shoot, Melanie Tracy Pane. The resulting images of which I have pulled some below shadow the original wedding-day photos, giving the most beautiful and touching farewell to Ali and their old home. When Ben wrote about the experience he said, "Many people have asked me how I felt while doing that photo session. What I want them to know is that this isn't a story about grief and loss and hurt. Yes, I've gone through those emotions and still do but that's not what I want people to see in these photos. This is a story about love."
For the full photoshoot, check out Melanie's website here.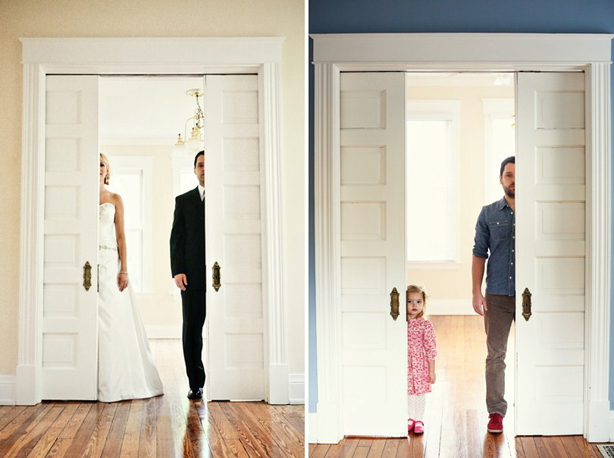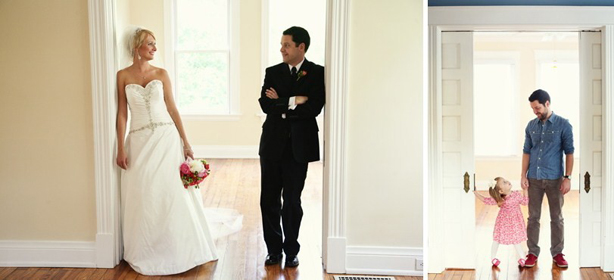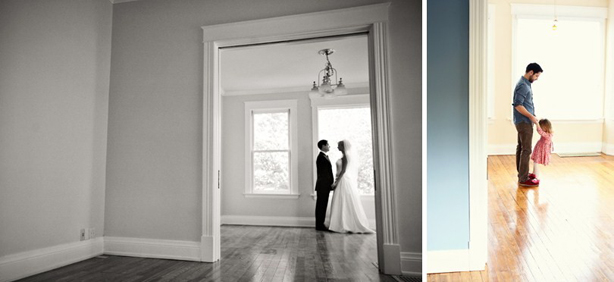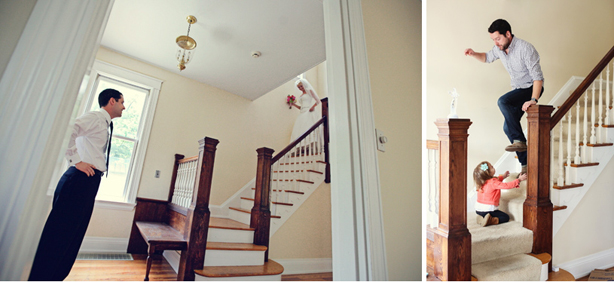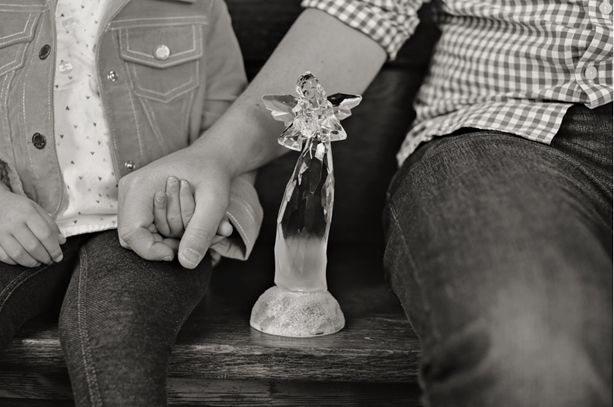 Photo Credit: Loft3pd.com
XOXO

ben nunery
cancer photos
cancer victims
father daughter photoshoot
father daughter pictures
inspirational pictures
loft3pd photography
melanie tracy pane
moving cancer photos
moving photos
new home pictures
old home pictures
picture worth a thousands words
recreation photshoots
saying goodbye through pictures
wedding pictures