Fashion shows in November in LA? With an opportunity like that, how can one not attend such a thing? When I heard that Alcantara was teaming up with NBC Fashion Star contest and designer Silvia Arguello for her new collection for Rosa Clandestino I couldn't wait to see the outcome. Styled by the always fabulous Daniel Musto who transformed Vibiana in Downtown LA to the gorgeous scene and fashion show for the evening (despite the dribbles of rain that hit the LA ways), the colors, details, and patterns on-site made for the perfect night. Your fave stars including Emmanuelle Chriqui, Willa Holland, Andy Garcia (who was there to support his daughter Dominik who was modeling in the show) and probably my fave Ernesto from the short-lived "Ready for Love" (who was there to support the designer aka his sister Silvia) were all in attendance for the big night.
For those who aren't familiar with Alcantara, it's a unique and luxurious material that comes straight from Italy. With it's extreme versatility and infinite range of possible uses, Alcantara's material has been used for everything from automotives and electronics to marine applications, interior design and fashion. Partnering up with Rosa Clandestino for this show to brand into wearable art, I got the chance to chat with CEO and Chairman of Alcantara, Andrea Boragno, about the company and collection below.
Fashionlaine: How would you describe Alcantara?
Andrea Boragno: Alcantara is a state of mind for people looking for new expressions of beauty and art.
FL: What inspired the creation of Alcantara?
AB: The origin of Alcantara comes from this extreme technological breakthrough from a scientist in Japan in the 70's that created this product with incredible technology that we came in and developed throughout the years. With this unique material and technology, we now work on providing customers with the emotional beauty with our fabric. If you ever go to the production line, you would see a very high-tech process and craftsmanship that goes in place.
FL: What sparked the collaboration between you and Rosa Clandestino?
AB: We LOVE Rosa Clandestino and Silvia Arguello! We've known Silvia for a very long time as she was participating as one of seven designers in an important contest for Vogue Italia called "Who's on Next?". We always love finding new talents so we spotted her early on. So she was using Alcantara in her line four years ago and was definitely a new talent to discover. So from then, she knew of Alcantara and we knew of her and so we decided to make this collection.
FL: What are you most excited about this new collection?
AB: I have not seen it yet, but I have heard only wonderful things about it. I've heard that it is very particular, that it is a very inspiring and unique take on Alcantara, and that it is something new that we haven't seen yet. So I'm very excited and curious about the new collection!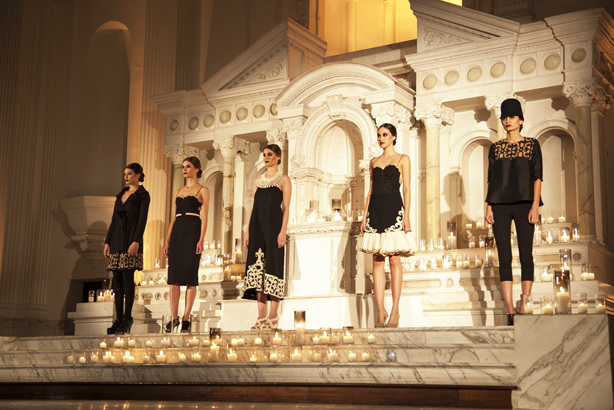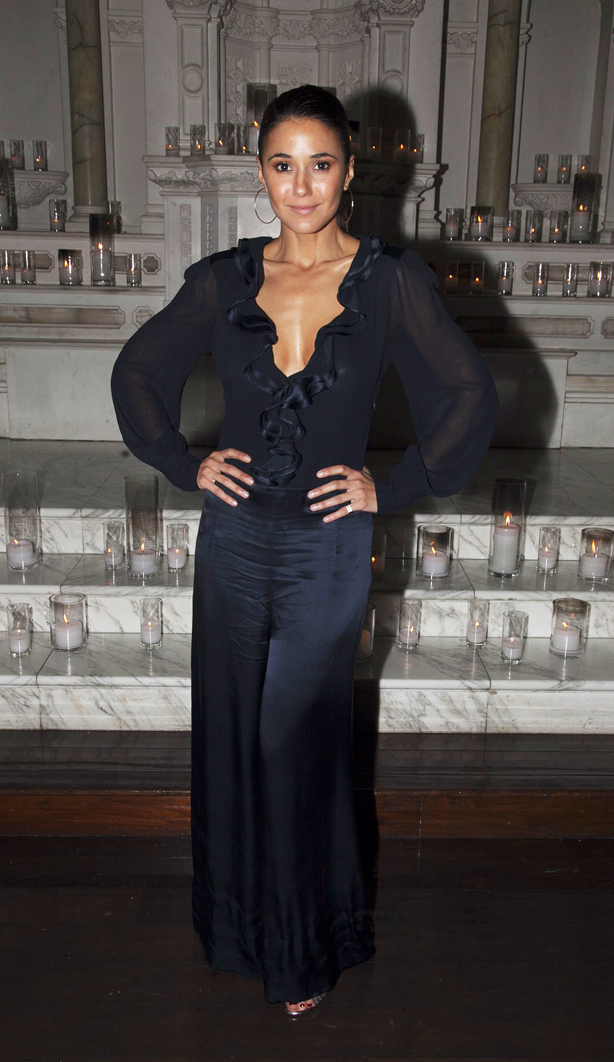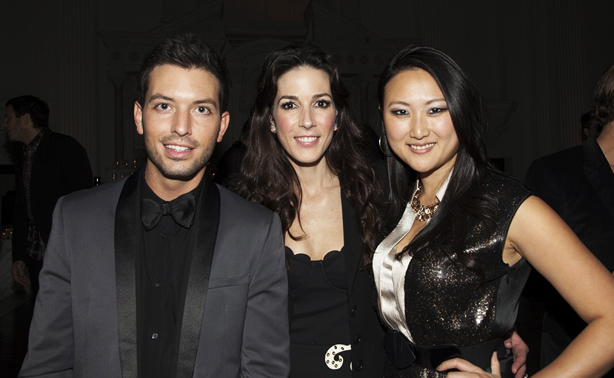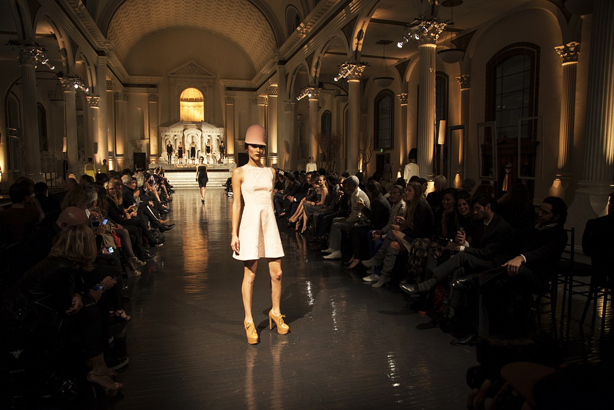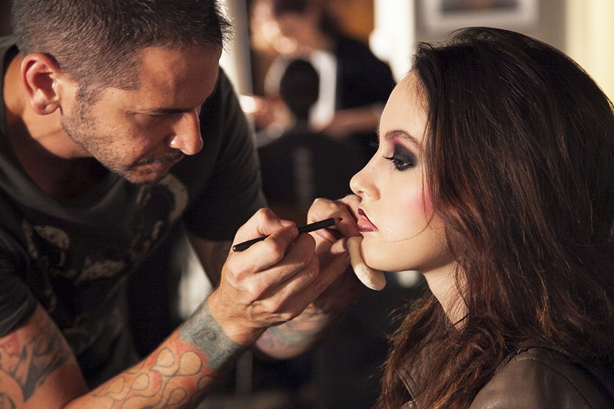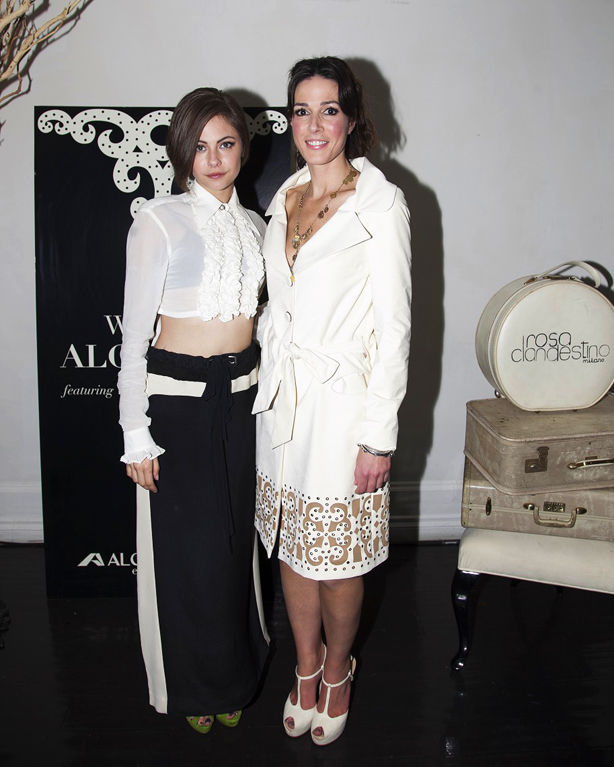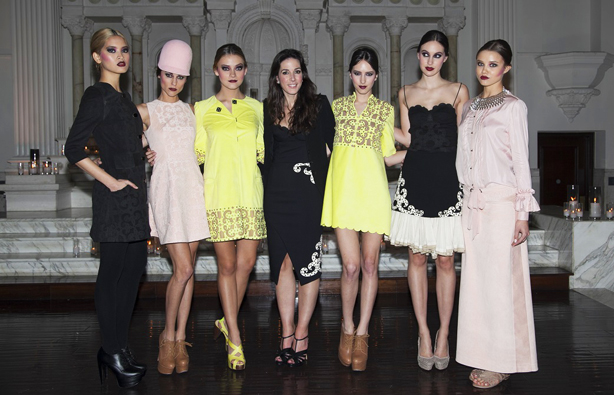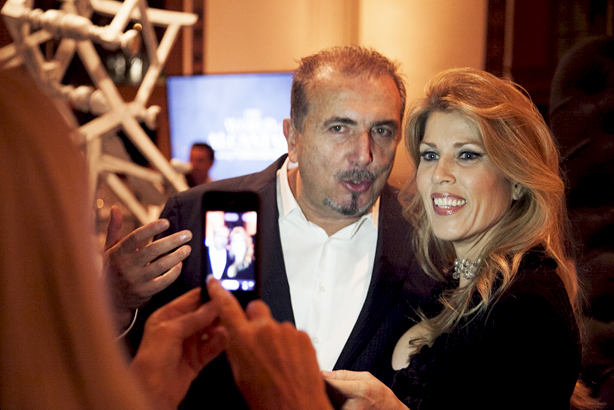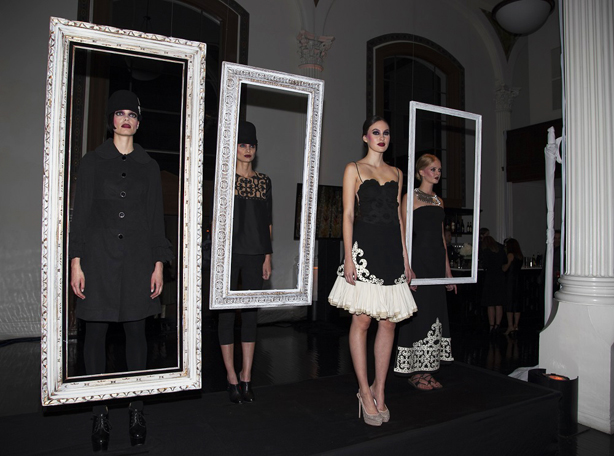 Photo Credit: Morgan Peszko
XOXO

alcantara
andy garcia
daniel musto
dominik garcia
emmanuelle chriqui
ernesto ready for love
eva longoria
fashion star
rosa clandestino
silvia arguello
willa holand