You don't have to pay a million bucks to look like a million bucks! To me, the best deals are not the ones that you find, but the ones that you can make. And I love making things and being able to tell people that they're my own. As you probably have heard me mention before, I'm a big fan of studs. When I can find something that has studs on them, it pretty much becomes a must have in my collection. Studded sweaters are very in for this winter season, but recently, the ones I've been seeing at stores have some sort of issue: they're not the color I want, they're not the studs I like, the sweater looks cheap, the studs look tacky. So why not diffuse all the issues at hand and make my own ultimate winter studded sweater? Below are the super easy steps to how you too can have the studded sweater of your dreams, creating the ultimate must have for this holiday season. And trust me, when you're rocking the sweater in front of your friends, everyone will be asking how they too can get in on the studded action.
Step 1: Find the perfect sweater that you'll love and actually want to wear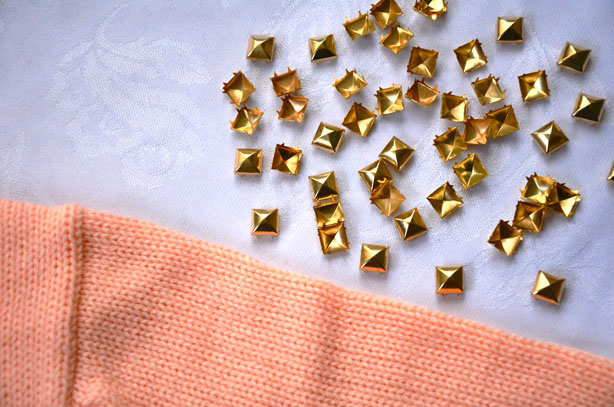 Step 2: Choose the type of studs you want to put on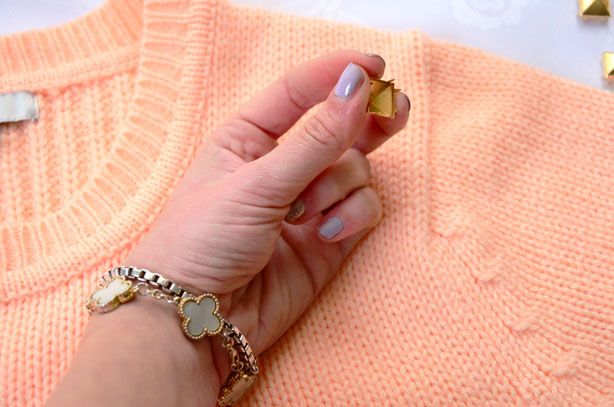 Step 3: Assess where you want to place the studs throughout the sweater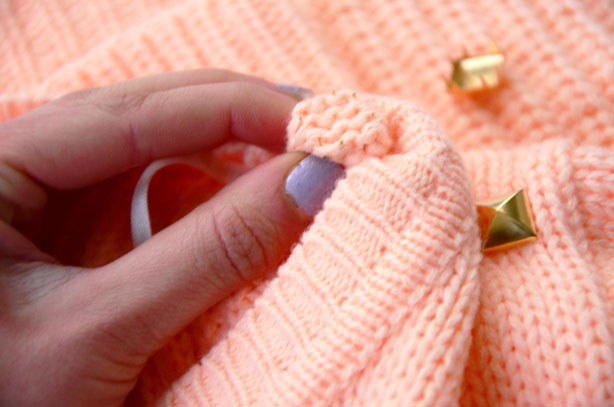 Step 4: With the spikey side, start carefully placing the studs in the sweater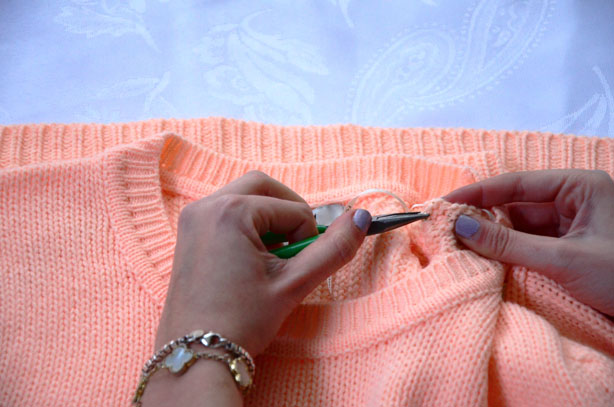 Step 4: Use plyers to bend over the spikey points and seal the studs onto the sweater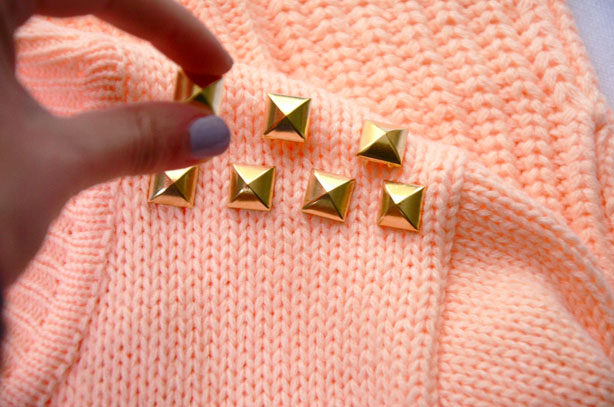 Step 5: Continue placing studs on the remaining portions of the sweater until you're sweater is fully studded out (for this sweater I did four studs per row, alternating the location per row)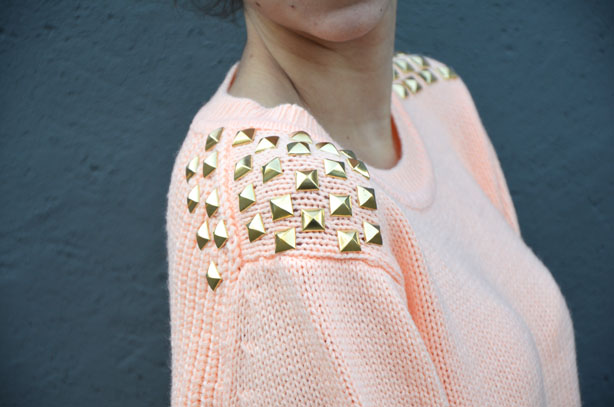 Step 6: Voila! You're done!
Sweater: Forever 21 // Studs: Bead Source (go to any local bead store)
XOXO

DIY
studs
sweaters