You know her as Annie from your ultimate fave TV show remake "90210" and you know him from addicting melt-your-heart songs like "Lovers", but what you may not know about Shenae Grimes and Josh Beech (or the beyond super duper cute new Mr & Mrs Beech) is that they also have a clothing line by the name of Cut & Run London. And what I love more than adoring my fave style icons' tastes from afar is when they share it with their fans, letting us get a little piece of their stylish ways. And that's what Josh and Shenae do for us. Always mentioning how much of a sucker I am for anything with a cute saying on it, the new Cut & Run London collection that came out on Monday dubbed "Hollywood Misfit" has my name all over it. With beanies with thick bold letters that say "misfit" and cute cropped tees with sayings like "still pretty in the morning", Cut & Run London makes you instantly want to be apart of the misfit movement. And lucky for us Fashionlainers, I got an exclusive interview with the adorable stylish couple below, giving you all the deetz about Cut & Run London and more.
Fashionlaine: How did the name Cut & Run London come about?
Josh: I just really liked the saying, to be honest : "cut and run".
FL: How did you decide to join ventures and be apart of Cut & Run London together?
Shenae: Josh and I spend almost every minute of every day together and we value each other's opinion. For the first collection of their re-launch, they did one women's tee and I knew they could do more with that side of the company. Josh asked me to just start suggesting ideas and on top of changing their tee to a crop top and coming up with slogans and graphic ideas, my number one suggestion was jewelry so we just started making it ourselves! From there, I've become a little more involved in each collection and I'm excited to started expanding the womenswear of Cut & Run as time goes on!
FL: How would you each describe your personal styles?
J: I take inspiration from the grunge period in the 90's, but I also like to mix it up with a bit of punk and a bit of prep.
S: I'm very much a tomboy but not in a sporty spice kinda way, more in a leather pants, biker jackets and sick blazers kinda way. I like being comfortable and while I like feeling glam and pretty, I hate feeling too girly. You'll never catch me in pink, or much color at all for the most part.
FL: What can fans be excited to see with this new updated collection?
J:Our first ever jacket, which is a windbreaker, more jewelry and an extended range of girls tops.
S:I'm stoked on the individual pieces but I just really love this collection's theme of "Hollywood Misfit". When Josh told me I should come up with some potential slogans for the new crop tops, one of the first things that came to mind was Hollywood Misfit. I've always felt like one in the industry I got thrown into and I think Josh has felt the same on a lot of levels. He loved it so much, he came up with the font and put it on men's tees as well as the new beanie!
FL: How do you get inspired about what kind of jewelry to add to the line?
S: I am a jewelry lover, I've collected a wide range of pieces for years but I always throw on my go-to's every day and that's what I wanted to make for people; good go-to necklaces that work with any outfit for any occasion. I also get hooked on things, images, ideas and constantly replay them in my head so all of the pieces we've made so far have a common thread that keeps evolving.
FL: What has been your favorite part about being apart of a clothing line?
J: Just having a vision, seeing it being developed and then seeing people wear it. It always makes me smile seeing people wearing our clothes that I don't know. I get that sense of achievement, ya know?
S: I've immersed myself in fashion in many ways for the past decade but have always been wary of trying designing on for size for several reasons. I didn't want to put my name behind something I didn't 1000% percent believe in and I also feared doing it without earning my stripes first. With Cut & Run, I obviously had faith in and passion for my husband's aesthetic and vision, and I also knew it was safe ground to begin getting my feet wet. Josh will always give it to me straight as a sounding board and streetwear allows me to ease into things one step at a time without moving too fast and tripping on my own two feet. It's been really exciting to see people's response to everything that I've contributed so far and it's encouraged me to keep trying new ideas out with future collections!
FL: What's the best part about working together on this?
S: Working together with Josh on anything is incredibly fulfilling because I creatively thrive when we are collaborating. He inspires me in so many ways and I endlessly admire his drive and talents. To have him welcome me into a project he started before we met is really exciting! It's been fun being a part of what he's created and planning all that's to come from here!
FL: Is there anything else you guys want to add about Cut & Run London?
S&J:We're really excited to expand the jewelry line and experiment with new products and different materials. We love basics and band tees so it's been a priority for us to start things off with well-fitting wardrobe staples that we'd like to see in our closets. From there we hope to become a staple brand for our customers and branch out into more trend-oriented pieces that we want but can't find and really explore creatively whilst always maintaining our brand's aesthetic.
With Josh and his partner Dean who spearhead the men's line and Shenae who comes in and perfectly fills the void that now is the women's line, no matter what your style and taste is, Cut & Run London is a brand that gives a little something for everyone. And that is why it's today's must-have for BOTH the girls and guys.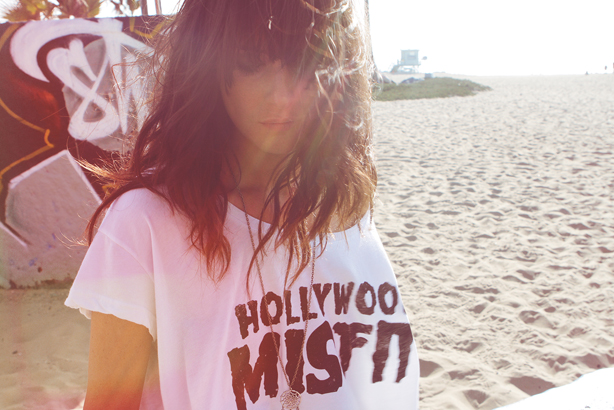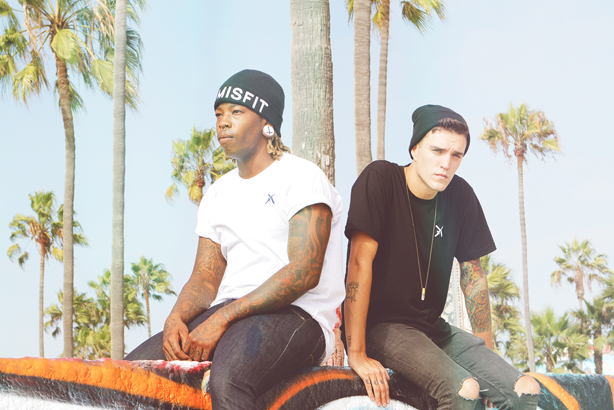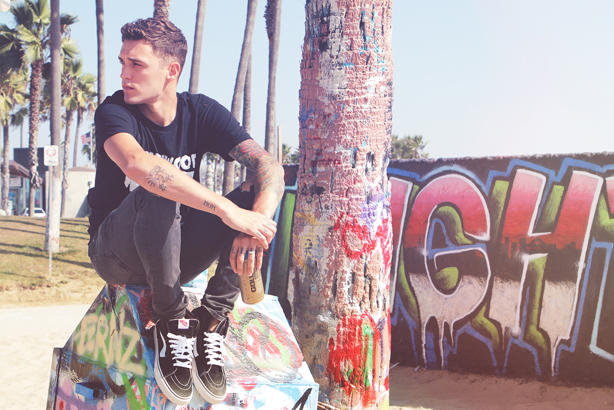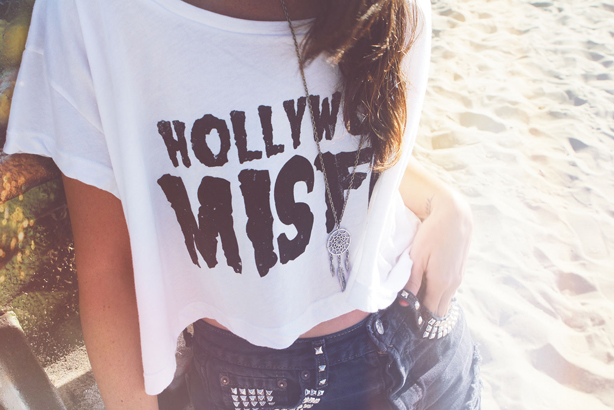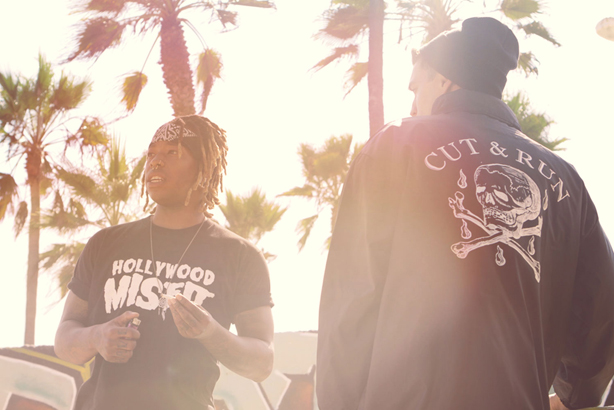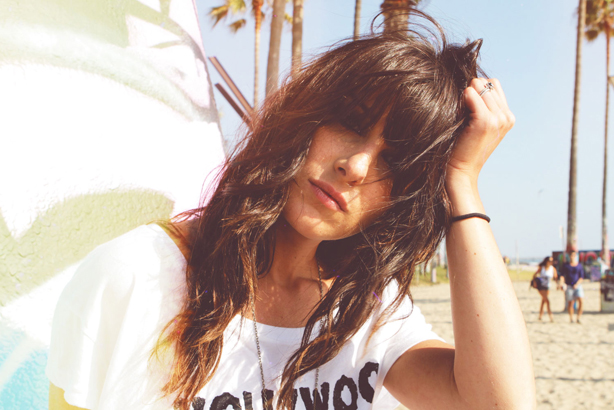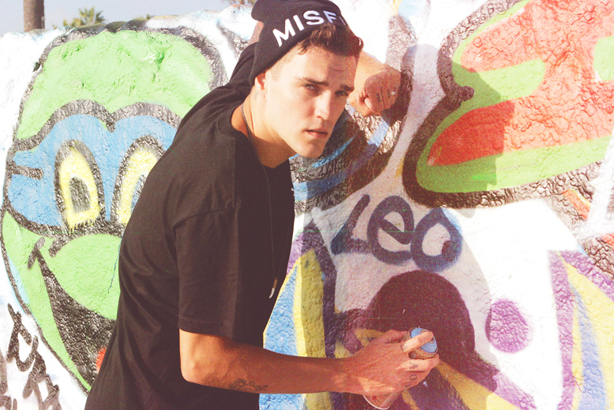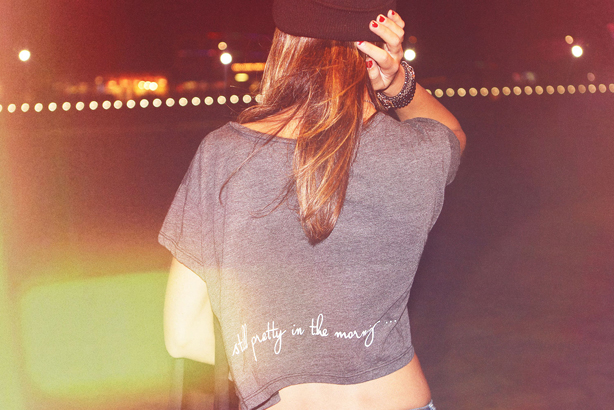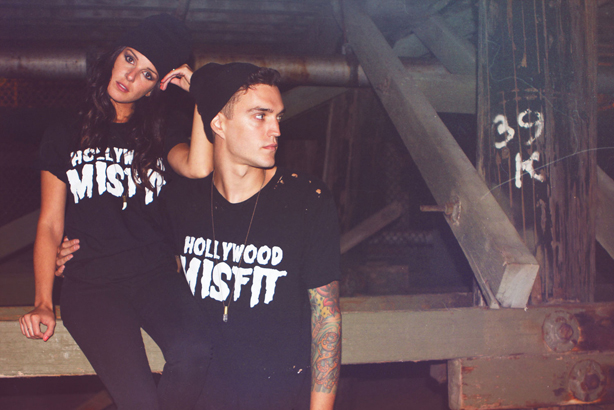 And just for cuteness, if you haven't seen this video yet, you must because I luvs! — Josh sings in it and Shenae makes a cameo. Honestly, can they get any cuter?!
XOXO

90210
cut and run london
hollywood misfit
josh beech
must have
shenae grimes
shenae grimes clothing brand
two halves